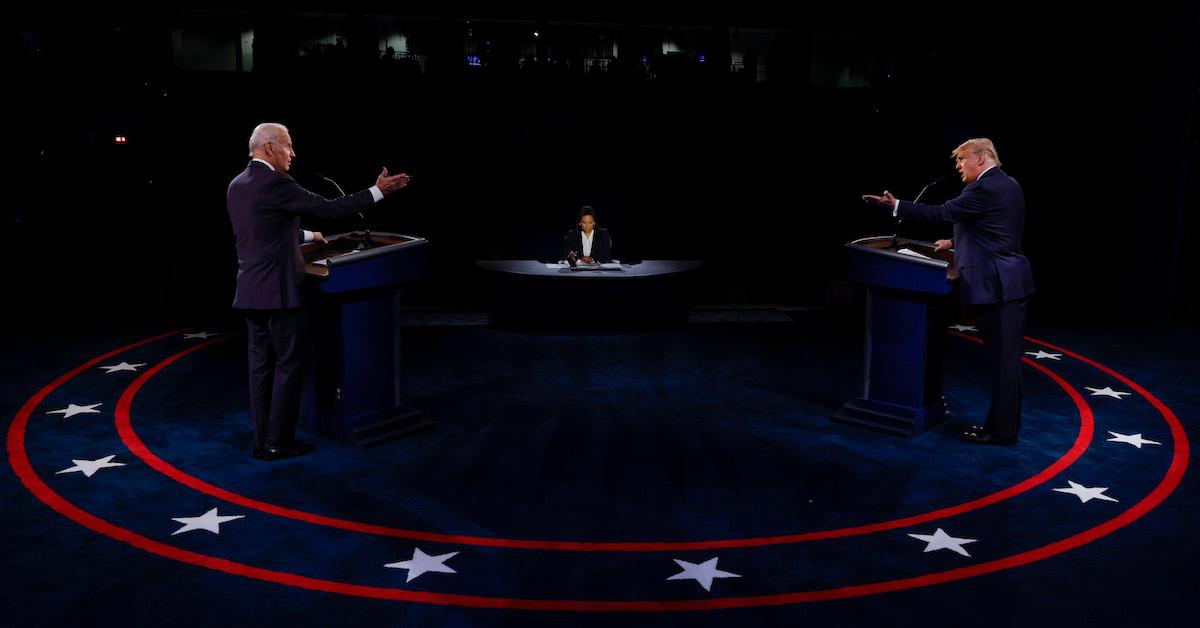 We May Not Know Election Results Tuesday Night, But Here's What to Watch For
Pundits often tout an election year as the most important ever, but the 2020 U.S. election results are certainly shaping up to be the most anxiously anticipated in a lifetime. Adding to the nerves is the fact that the COVID-19 pandemic has drastically changed how and when folks vote. The increases in absentee and early voting this year have made the results even harder to predict. Though we may not know the results Tuesday—or even by the end of the week—here's what you should watch for on election night.
Article continues below advertisement
Key states to watch on election night for the presidential results
Results in swing states are always the most closely monitored in a presidential election, but the crop of states in play this year is slightly different than in 2016. As former vice-president Joe Biden and incumbent President Donald Trump race to collect 270 or more of a possible 538 electoral votes, they will be looking to the outcomes, not just in perennial battleground states like Ohio, Pennsylvania, and Florida, but also in Nevada, Arizona, and North Carolina.
Article continues below advertisement
Some polling models also show once solidly red states like Georgia and Texas are in play.
Despite some color-shifting on the electoral map, the fight to win Pennsylvania is still the hottest, as there is perhaps no state more likely to determine the outcome of the 2020 presidential election.
Article continues below advertisement
Most pollsters agree with Nate Silver of fivethirtyeight.com that PA is virtually a must-win for Trump.
While there are a few scenarios that would allow for a Biden win without Pennsylvania, a victory would be much harder won without PA's 20 electoral votes. That said, the former VP could still eke out an electoral win if he is able to take back Michigan and Wisconsin, two states that went to Trump in 2016, and one other swing state.
While the race in Pennsylvania is tight, polling in Michigan and Wisconsin looks very good for the Democratic Party. There are a number of scenarios where winning those two states as well as one other battleground state—like Arizona, Florida, or North Carolina—would result in a Biden win, so results in those states may be just as important to watch as the Keystone State.
Article continues below advertisement
However, with Trump very unlikely to maintain his hold in the upper Midwest, Pennsylvania is more important than ever if the president is to win re-election.
Article continues below advertisement
Senate races to watch on election night
Though the presidency is the most discussed item on the ballot, it's far from the only race worth watching on election night. Control of the Senate, which has had a Republican majority since the 114th Congress met in January 2015, is also in play.
Democrats are projected to flip the Senate. Currently, there are 45 elected Democrats in the Senate and two independents who caucus with the Democrats, while the Republicans hold a 53-seat majority. It's expected that Democrats will win at the very least a narrow majority.
Article continues below advertisement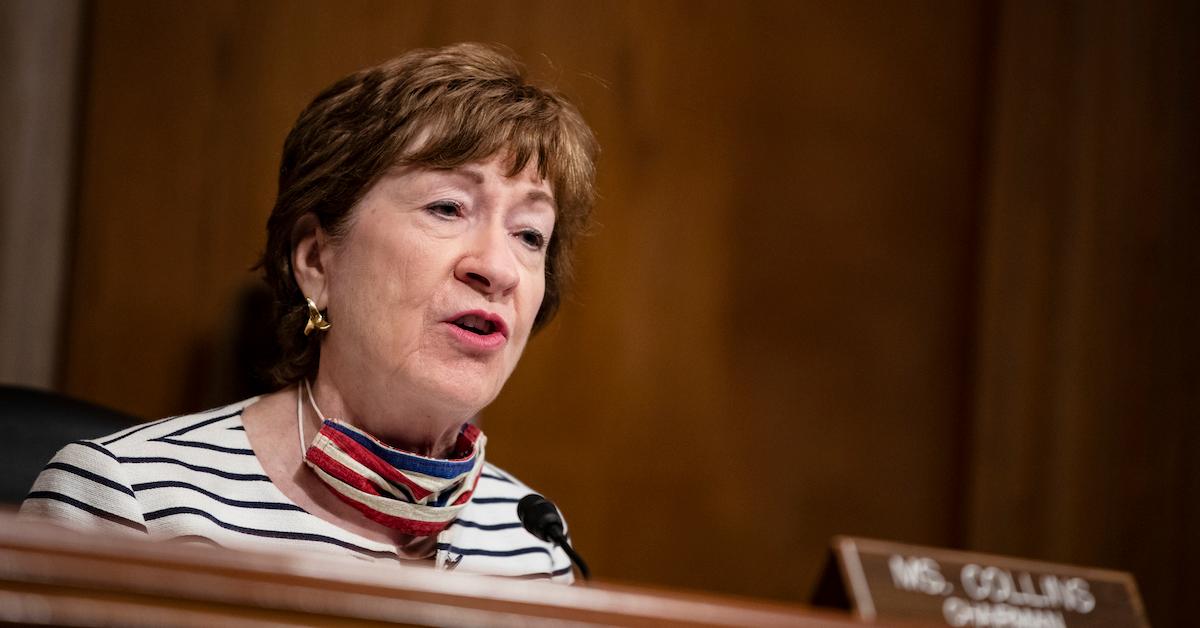 Ariz., Maine, N.C., and Ga. most likely seats to turn blue
Incumbents Susan Collins in Maine, Thom Tillis in North Carolina, and Martha McSally in Arizona all face Democratic challengers that are leading across virtually all statewide polls. Also, two competitive Senate races in Georgia could turn two red seats blue. In one race, incumbent David Perdue is in a tight race with challenger Jon Ossoff.
Article continues below advertisement
The other, a concurrent special election resulting from the 2019 resignation of Sen. Johnny Isakson, involves current Republican appointee Kelly Loeffler in a race with Doug Collins (also a Republican), and Democratic candidate Rev. Raphael Warnock. In this special election, the two candidates with the most votes will face each other in a runoff election to be held on January 5, 2021. However, if one candidate obtains more than 50 percent of the vote, they will automatically win. Rev. Warnock is currently polling in the high 40s, which puts a majority win within reach.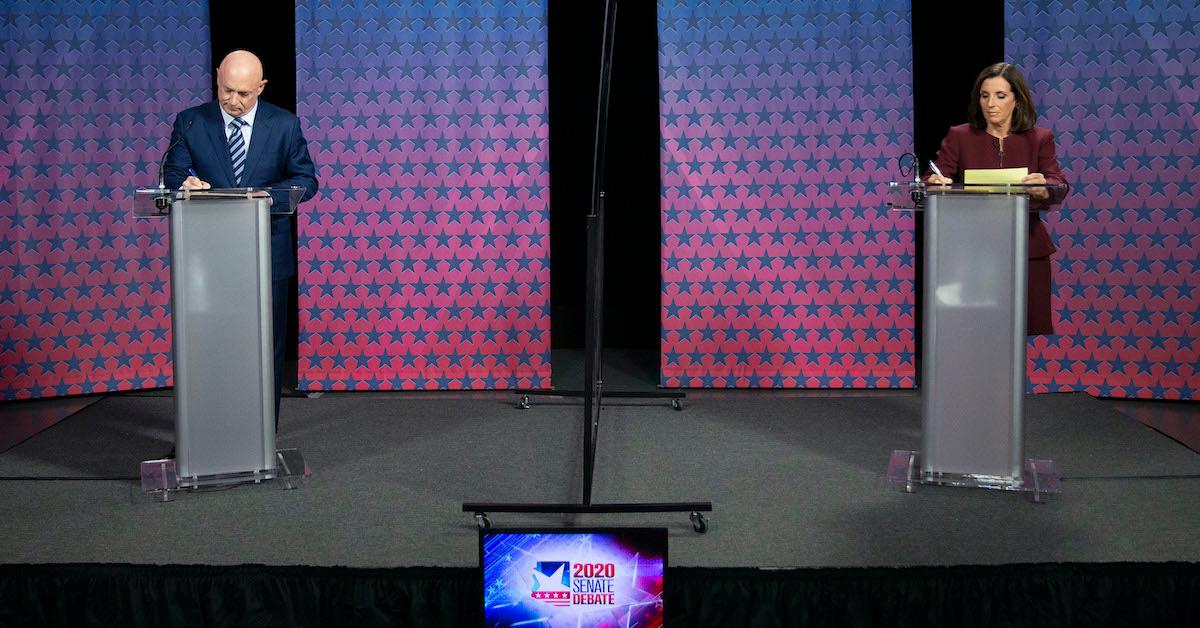 Article continues below advertisement
In Arizona, incumbent Republican Martha McSally is expected to lose to retired NASA astronaut Mark Kelly. McSally was appointed to her seat in 2019 after Jon Kyl, who was appointed to replace the late Sen. John McCain after his death in August 2018, resigned. Kelly, also a retired U.S. Navy captain, is married to former Ariz. U.S. Representative Gabby Giffords, who survived a 2011 assassination attempt in which she sustained a traumatic brain injury from a gunshot wound to the head.
Ala. will likely flip back to red
While most of the projected Senate pickups skew to the left, Republicans are all but certain to gain at least one seat back. Alabama Democrat Doug Jones is expected to lose the seat he narrowly won in a special election against Republican Roy Moore in 2017. Former Attorney General Jeff Sessions, who vacated the seat to join Trump's Cabinet in 2017, made an unsuccessful bid to reclaim his seat but was bested in the primary by Tommy Tuberville, a former football coach.