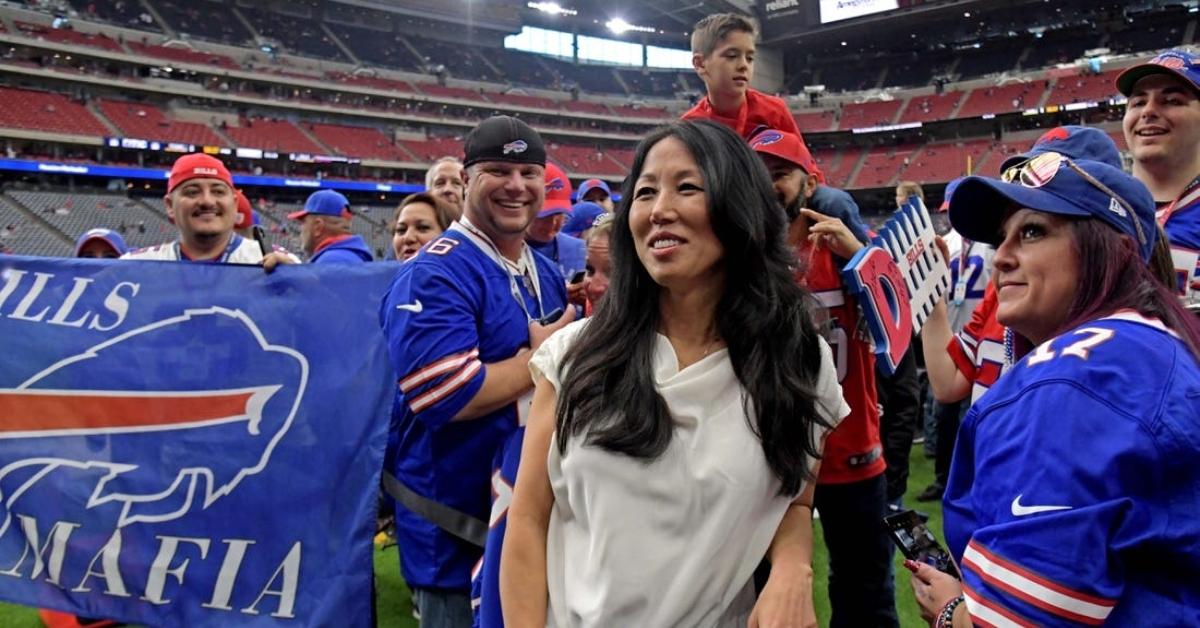 What Happened to Buffalo Bills Co-Owner Kim Pegula
Buffalo Bills team members and fans are sending prayers on social media to Kim Pegula. What happened to the team's co-owner?
Article continues below advertisement
Pegula is receiving medical care for "some unexpected health issues," her family said in a statement on June 14. "We are very grateful for the progress she has made over the past few days. She has an exceptional team of medical experts at her side. We ask that you keep Kim and our family in your prayers and ask that you respect our need for privacy," Pegula's family said.
Buffalo area sports reporter Rachel Hopmayer tweeted on June 14 that Pegula was hospitalized in the ICU at Baptist Health Boca Raton Regional.
Article continues below advertisement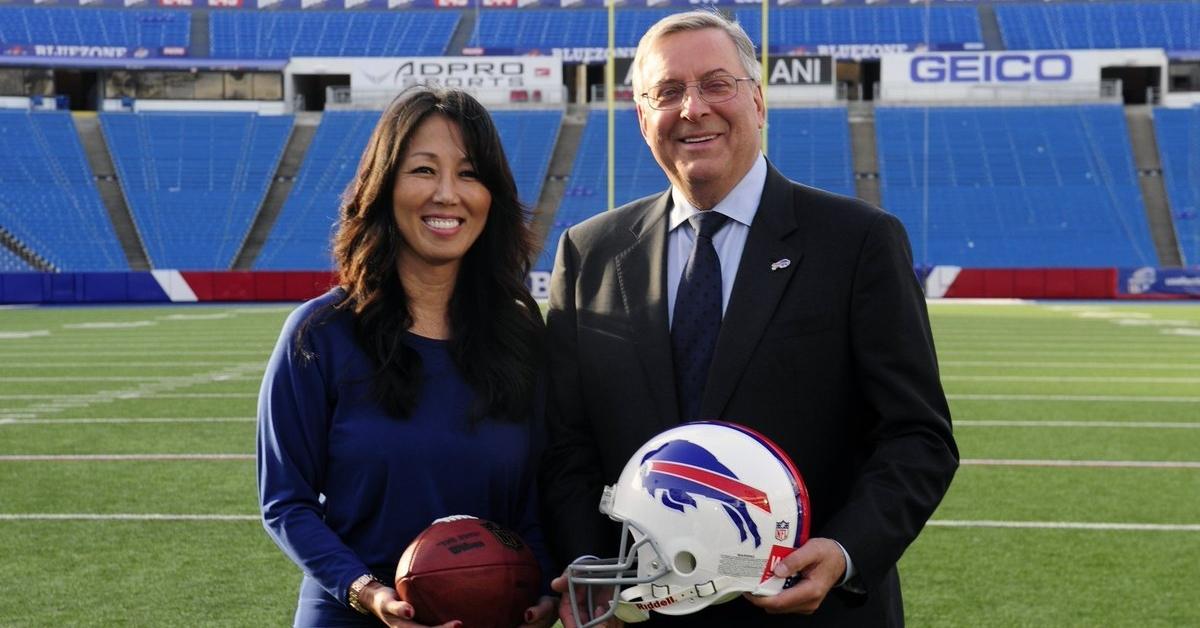 Bills team was surprised to hear of Pegula's health issues
Bills quarterback Josh Allen said that Pegula's health issues were "new news" to him and his teammates. "We're all praying for them, and we appreciate everyone in the community praying for them as well," Allen said during a June 14 press conference. "She's done so much for our organization, and we all love her so much. Again, as a team we're saying our prayers, and we just ask that you guys do the same for us, please."
Article continues below advertisement
Pegula is the first female president of an NFL and NHL team
Pegula, 53, and her husband, Terry Pegula, 71, have owned the Bills since 2014. The couple also owns the Sabres NHL team, the Buffalo Bandits and Rochester Knighthawks professional lacrosse teams, and the Rochester Americans AHL team.
Article continues below advertisement
Pegula was abandoned in South Korea when she was 4
Pegula was born in South Korea, and, at age four, was found abandoned on a street corner in Seoul. She was adopted by Ralph and Marilyn Kerr, a couple who were living in the Rochester, N.Y., area. Pegula grew up in western New York, and the area remains close to her heart.
"This was a home for me," she told Showtime's 60 Minutes Sports in 2015. "This is an area that meant a lot to me. I want people to be proud of where they are, of growing up in western New York. This is where my parents chose to be. They chose me. They chose to be here in western New York, and that's pretty special. And I think everyone in western New York should know that."
Article continues below advertisement
Kim Pegula met her husband when applying for a waitress job
Pegula met Terry when she went to apply for a waitressing job, and he offered her a job with his company East Resources. The couple married in 1993. They have five children.
The Pegulas sold East Resources in 2010, just before they bought the Sabres NHL team. Today, their company, Pegula Sports and Entertainment, also manages the LECOM Harborcenter mixed-use development in Buffalo, and Black River Entertainment, an independent record label in Nashville.