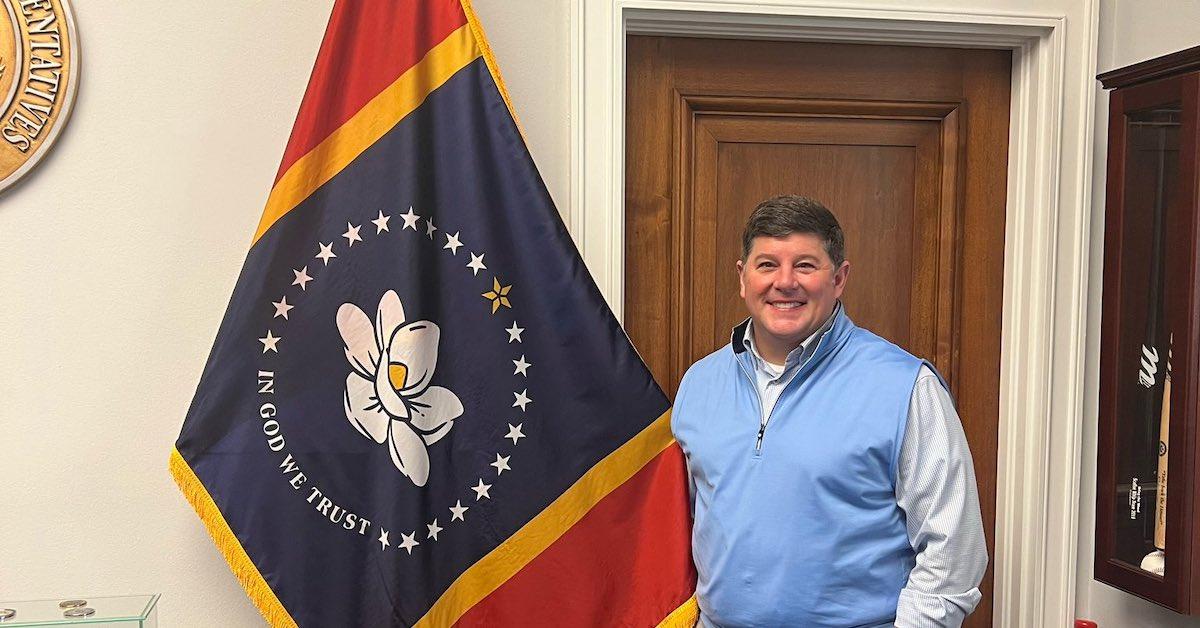 What Did Steven Palazzo Do? Ethics Charges Are Piling Up Against Him
Mississippi Representative Steven Palazzo is feeling the heat due to an ethics probe from 2019 that continues to follow him. What exactly did Palazzo do and what charges is he facing. We have all the details.
Article continues below advertisement
Securing the trust of the voters is probably one of the most pressing issues when running for office. No voter wants to see a candidate even be associated with mismanagement of campaign funds. Unfortunately, that's what Palazzo is dealing with and it played a factor in the primary outcome.
Article continues below advertisement
What did Steven Palazzo do? What are the ethics charges against him?
Palazzo found himself under scrutiny by the Office of Congressional Ethics when it was revealed in 2019 that there were irregularities and inconsistencies in his financial reports. According to RollCall, a private investigator turned in their findings to the Campaign Legal Center, which then notified the Office of Congressional Ethics. A probe revealed that Palazzo was using campaign funds for personal use.
The Office of Congressional Ethics filing pointed out three possible violations. The first violation is that Palazzo converted campaign funds into personal funds. The second violation is that he used funds from the MRA (Member's Representational Allowance) for personal reasons. The third violation is that he used his position of authority to boost his brother Kyle Palazzo and his military career.
Article continues below advertisement
Palazzo allegedly spent $82,000 in campaign funding to renovate his River House in D'Iberville, Miss. His real estate agent wrote in an email, "Rep. Palazzo is closing on the house (purchase from parents) this Friday...allegedly his plan is to make the currently required repairs and then put it back on the market." Along with paying to fix the house, funds also went to Greene Acres of MS, LLC, which is owned by Palazzo.
Palazzo reportedly told his agent he was having trouble getting the property off his hands and it was weighing on him financially. As a result, the campaign committee agreed to rent out the River House property and use it for campaign affairs. The rent was at $3,000 a month, which means that Palazzo's campaign was paying him to use his own house. However, the Office of Congressional Ethics struggled to believe the evidence substantiated the claim that it was used for political business.
Article continues below advertisement
The ethics probe was Palazzo's downfall for the Mississippi primaries.
Kedric Payne, the director of ethics for the Campaign Legal Center, said, "The big picture is that this diminished the public's trust when a congressman uses campaign money for a personal slush fund. It's encouraging to see there is an investigation into this." Not only were campaign funds allegedly used for renovations, but money also went to Palazzo's then-wife at the time.
Article continues below advertisement
Along with the mismanagement of funds, Palazzo tried to help his brother Kyle reenlist in the Navy after being prohibited to do so. Mississippi Today revealed that Palazzo put Kyle in his campaign pay role by listing him as "political coordinator." Palazzo's spokesperson responded to the allegations calling them "unfounded" and the reports made by the OCE are inaccurate and "very misleading."
The investigation appears to be ongoing but Palazzo has felt the repercussions. He lost the primary election for Mississippi to Mike Ezell, a Jackson County Sheriff. The final results showed Ezell with 53.6 percent of the votes and Palazzo with 46.4 percent of the votes.