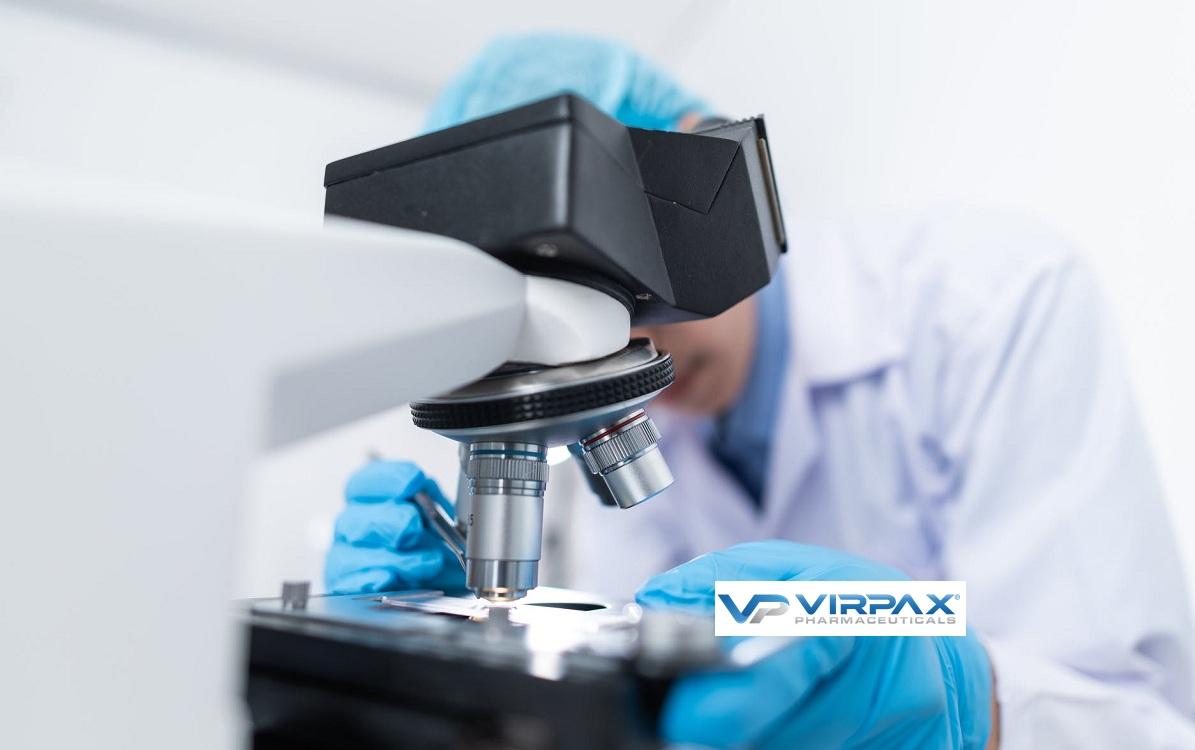 Is Virpax (VRPX) Stock a Good Investment After the FDA's Response?
If you're wondering why Virpax Pharmaceuticals (VRPX) stock is going up and how high it could go, you're not alone. Many investors are talking about VRPX stock right now and are eager to know its price forecast after it skyrocketed 265 percent on Aug. 17 to set a new all-time high.
Article continues below advertisement
Virpax shares continued to rise in premarket trading on Aug. 18, surging more than 65 percent to trade above $25. Virpax specializes in developing antiviral and pain management drugs. The company went public in Feb. 2021.
Why is Virpax (VRPX) stock is going up, and how high can it go?
Virpax stock soared after the company announced receiving a favorable FDA response regarding its antiviral drug candidate, MMS019. The candidate is being developed as a potential treatment for the COVID-19 and flu.
Article continues below advertisement
Trials of MMS019 in animals have shown encouraging results, and Virpax is setting up for clinical trials. It has tapped contract research organization Syneos Health to help design a clinical study of MMS019.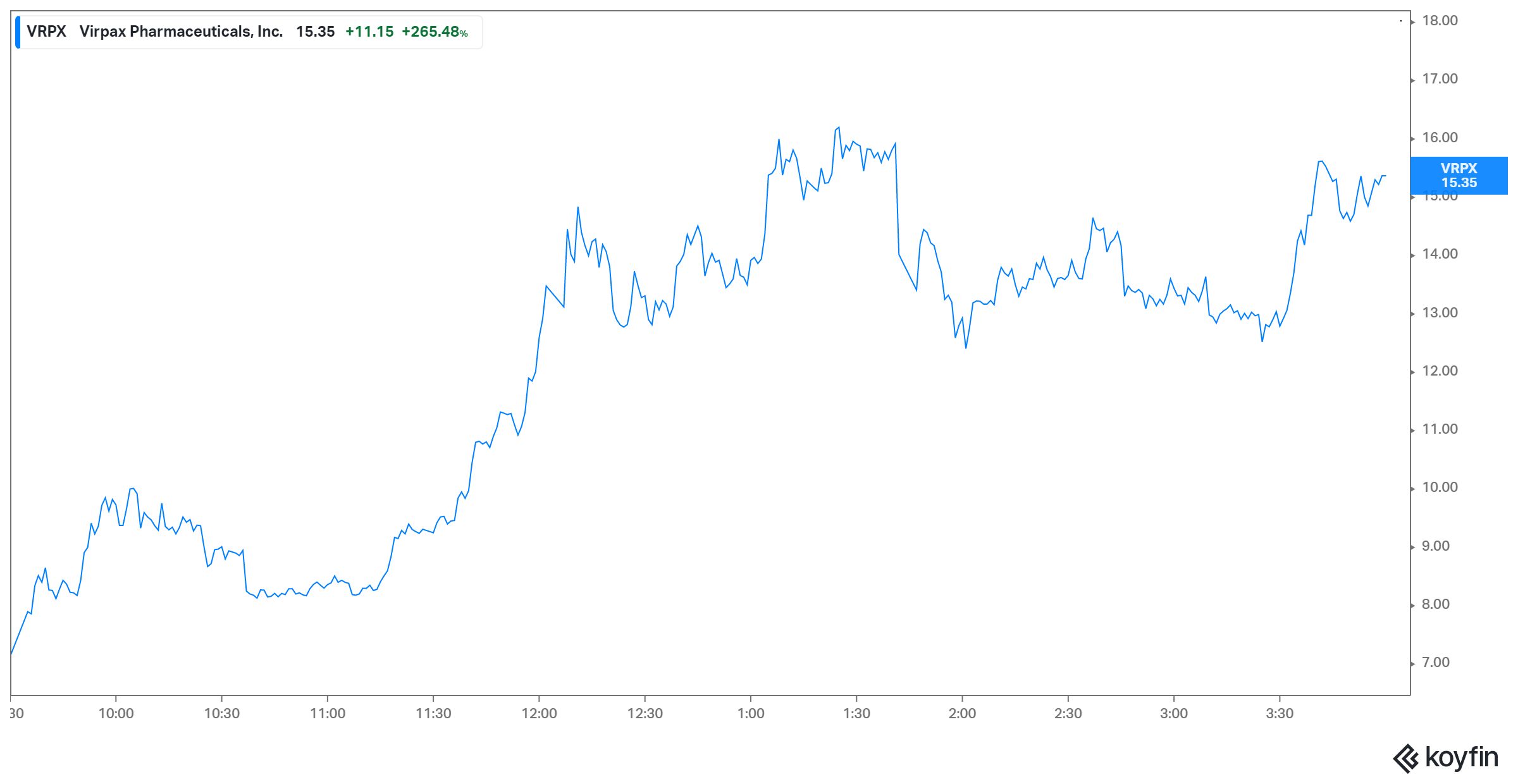 Article continues below advertisement
What's VRPX stock's forecast after the FDA response?
There's a high chance VRPX stock could double in the near term. Many coronavirus stocks that investors rushed to at the onset of the pandemic now carry a rich valuation and no longer look attractive as vaccines allow people to return to pre-pandemic life. Therefore, investors are looking for new COVID-19 stock opportunities.
COVID-19 is expected to remain an ongoing global health problem, even with vaccines. Therefore, companies that make drugs that inhibit the spread of coronavirus should continue to see strong demand for their products, and the outlook for Virpax's antiviral drug candidate could be promising.
Article continues below advertisement
Is VRPX stock a good investment?
If MMS019 succeeds in trials, Virpax plans to seek the FDA non-prescription approval for the drug. According to Virpax CEO Anthony Mack, an opportunity has opened for the company to discuss the development plan for MMS019 with the FDA and obtain the regulator's guidance for clinical trials.
Article continues below advertisement
Article continues below advertisement
How high could VRPX stock go?
VRPX stock hit an all-time high of $16 on Aug. 17. Investors are still showing strong interest in the stock, suggesting it could rise more. In premarket trading on Aug. 18, the stock topped $25, representing a gain of more than 65 percent over its previous closing price.
Should you buy VRPX stock now?
In addition to MMS019, Virpax has several other product candidates at various development stages. These candidates include one targeting chronic pain in people with cancer.
Article continues below advertisement
However, you should remember that there's risk in every investment, and VRPX stock is no exception. Virpax doesn't have a product on the market yet and has no revenue, its losses nearly doubled in last year's second quarter, and there's no guarantee its product candidates will be successful.
Still, if you have a stomach for risk and can afford to lose in an investment, VRPX looks to be a risk worth taking considering its promising drug candidates.