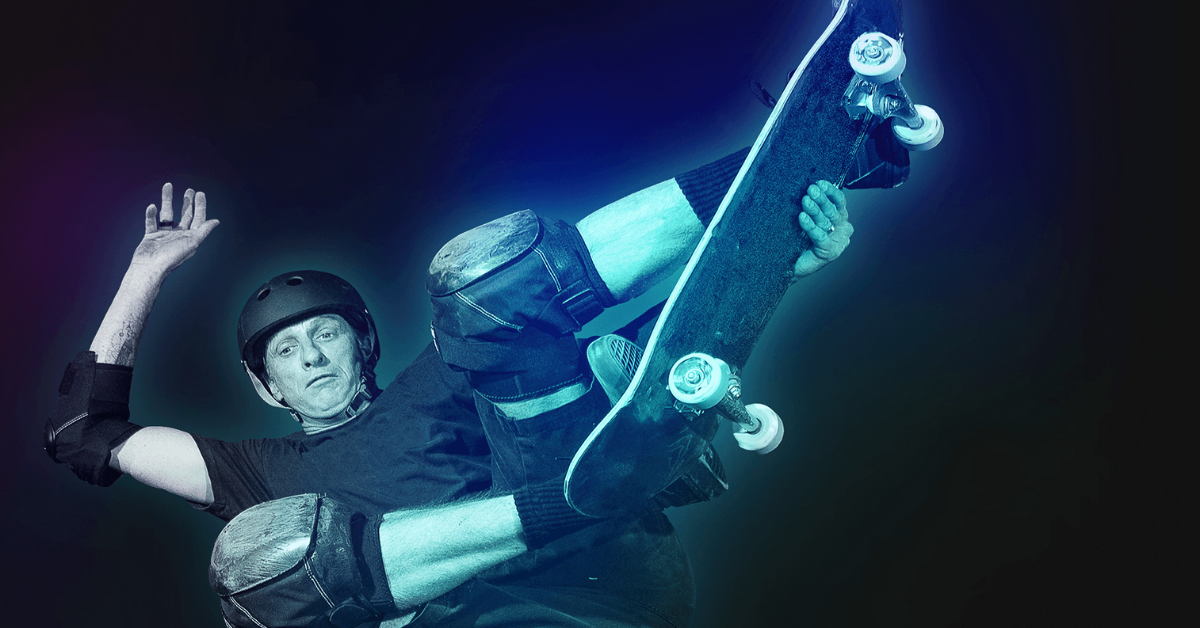 Tony Hawk Commemorates His Career, Launches an NFT Collection
There isn't a shortage of people creating and launching NFT collections. Skateboarding legend Tony Hawk has announced his NFT collection "Last Trick" as a part of the "Mystery GOAT" NFT collection on the digital collectibles platform, Autograph. Solidifying his retirement, Hawk's Last Trick NFT collection is a testament to the skateboarding icon's most memorable skateboarding tricks in digitally tokenized form.
Article continues below advertisement
Hawk's previous collection sold out within minutes on the Autograph platform. The collection inspired the larger and more intimate collection launch of the "Last Trick."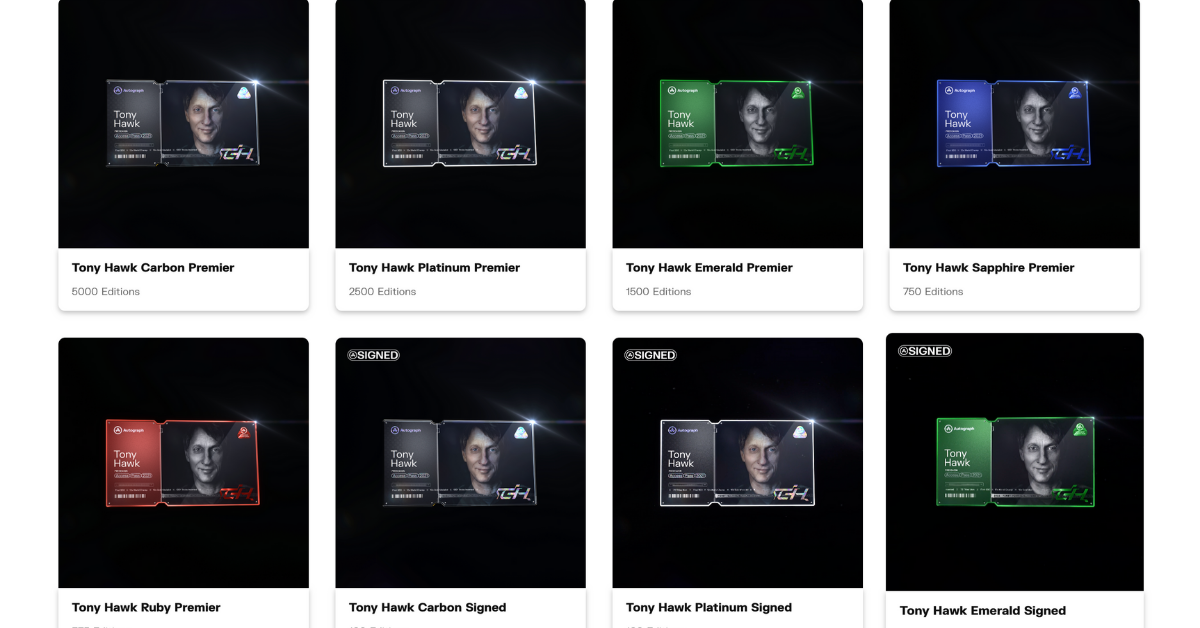 Article continues below advertisement
When will the Tony Hawk NFT "Last Trick" collection launch?
According to the Autograph platform, the NFT collection will provide a time for users to get in on its "early access" but will also launch a public sale. On Dec. 14, users will be able to sign-up for early access. The pre-sale mint will go live at 5:00 p.m. ET and end on Dec. 16 at 3:00 p.m. ET—just in time for the public mint.
The public mint will occur on Dec. 16 at 5:00 p.m. ET for users who don't have early access. To qualify for early access, users had to have participated in Hawk's previous NFT launch and must possess the icon's "preseason access pass" by the early access deadline on Dec. 14 at 3:00 p.m. ET.
Article continues below advertisement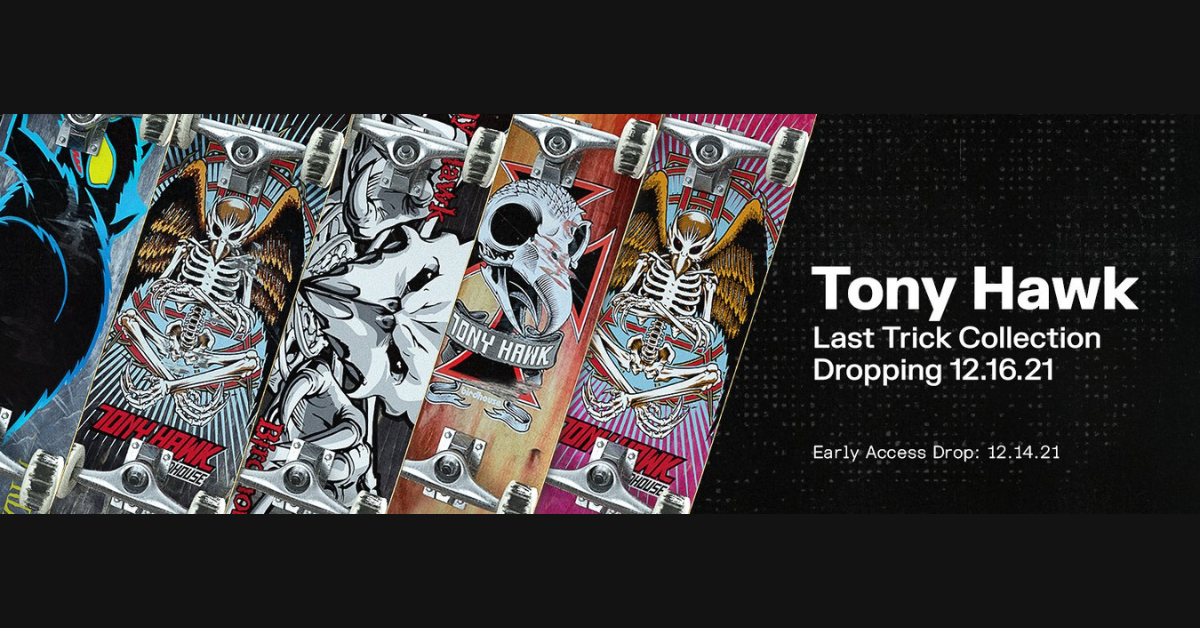 What does the "Last Trick" collection include?
The collection includes 16,600 "mystery containers"—a digital box where the NFT is stored—and one container costs $40.00. With one collectible per container, the rarity of each collectible varies. The rarity is delineated by either carbon, platinum, emerald, sapphire, or ruby. If users complete a set of all five items within the same rarity class, they will be eligible to receive an "Immortal Statue" in that rarity.
Article continues below advertisement
Numbering the collectibles from 1–30, separated by their rarity class, the collection's premium NFT are noted in collectibles 26–30 since they represent the "Immortal Statues," which can't be bought, only earned.
Article continues below advertisement
The overall sentiment towards the collection seems to be positive. Many people are discussing their early access eligibility and how they're going to "load up" on the project's collectibles.
Unfortunately, while many people are excited about the iconic drop, the Autograph platform only services residents in the U.S. and Canada, which leaves out people who don't reside in those regions.
Signing up for Autograph is simple and easy.
Users who are eligible should sign up for the Autograph platform since it requires account activation. Users who want to get an account activated on Autograph will need to provide their information and download either the Autograph wallet or their own to start collecting.
Eligible users should be aware of the platform's specific terms of service. The NFT purchased is referred to by Autograph as a "company NFT." The merchant owns the NFT but doesn't own the IP and licensing rights associated with it—a controversy that seems to be mounting in the community.