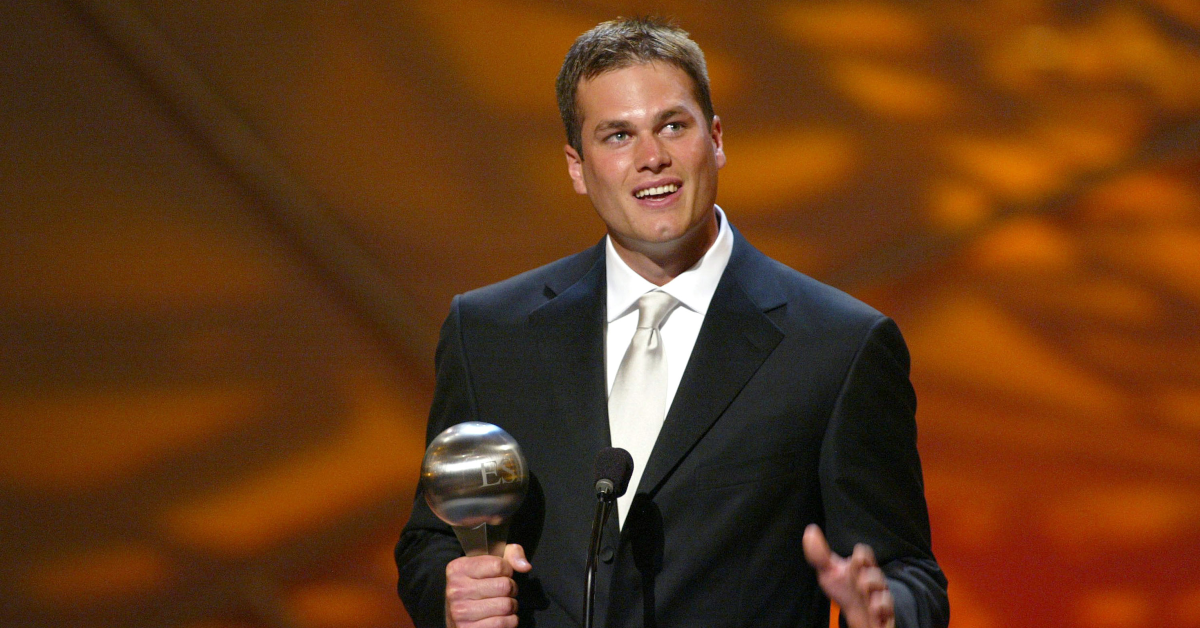 Tom Brady Is the Latest Celeb to Get Into the NFT Game
Seven-time Super Bowl champion Tom Brady is getting into the NFT game. CNN reported this week that Brady's new NFT platform, called Autograph, will launch this spring."Autograph will bring together some of the world's most iconic names and brands with best in class digital artists to ideate, create and launch NFTs and ground-breaking experiences to a community of fans and collectors," Autograph co-founder and CEO Dillon Rosenblatt told CNN.
Article continues below advertisement
Led by Brady and serial entrepreneur Richard Rosenblatt, Autograph's advisory team includes other high-profile names such as Eddy Cue of Apple, Jon Feltheimer of Lionsgate, Michael Rapino of Live Nation Entertainment, Dawn Ostroff of Spotify and Jason Robins and Paul Liberman, cofounders of DraftKings online gaming.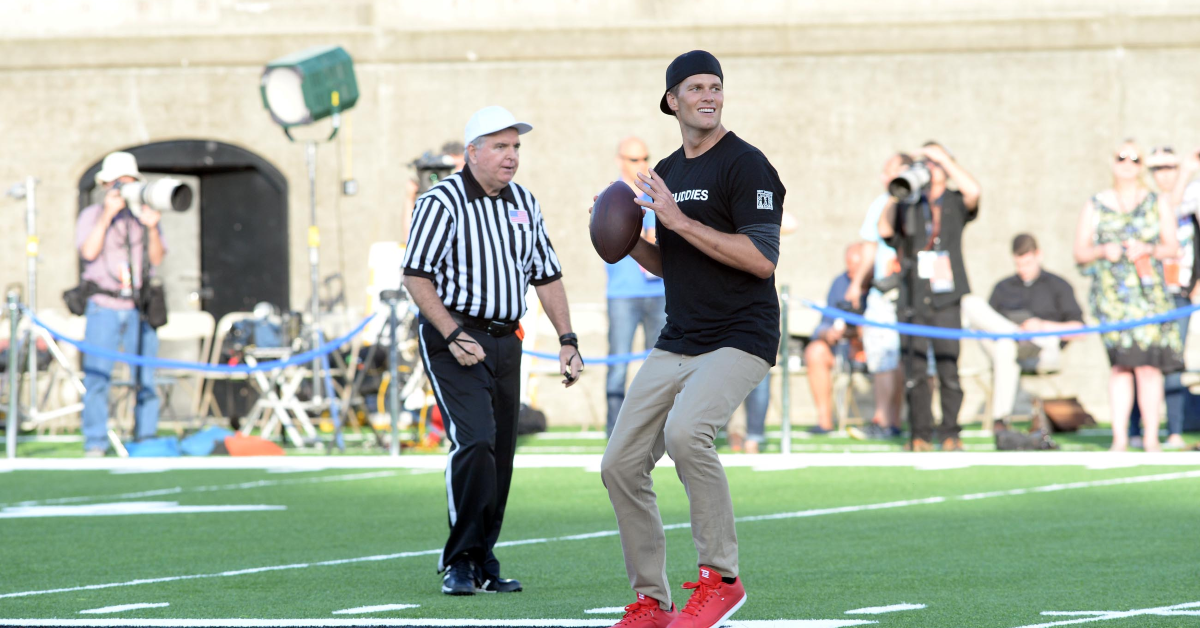 Article continues below advertisement
The announcement comes on the heels of the sale of Tom Brady's rookie card, which sold over the weekend for a cool $2.25 million.
NFTs are the latest blockchain craze.
Non-fungible tokens, or NFTs, are digital tokens, similar to Bitcoin. However, unlike Bitcoin and other cryptos, the NFT is one-of-a-kind, like a unique art piece, meaning they cannot be exchanged for an identical unit. They can only be traded through dedicated NFT marketplaces where the item's authenticity and ownership can be verified.
Article continues below advertisement
The popularity of NFTs is on the rise. Tesla CEL Elon Musk recently joined the craze by putting one of his tweets out for sale as an NFT. Even though the highest bid was over $1.1 million, Musk later withdrew the sale. Twitter CEO Jack Dorsey's first tweet sold as an NFT for $2.9 million last month.
Tom Brady is known as the Greatest of All Time for football, but his career is probably nearing an end.
There are not many people who aren't familiar with Brady. Often referred to as The GOAT (Greatest of All Time), the all-star quarterback led the New England Patriots to a record nine Super Bowls. They won six of them. He also led the Patriots to more division titles than any other quarterback in NFL history.
Article continues below advertisement
Despite his greatness, Brady sat out the first four games of the 2016 season after he was suspended for his involvement in a football-tampering scandal now known as "Deflategate."
Article continues below advertisement
In 2020, Brady took his winning arm to the Tampa Bay Buccaneers and led that team to Super Bowl victory, the first the Bucs had in 18 years. Though his performance in the 2020 season didn't betray him at the oldest signed player in the league, the fact is, at 43, Tom may be looking for other revenue streams as his athletic career nears its end.
Tom Brady's early life
Born in 1977 in San Mateo, Calif., Brady grew up watching the San Francisco 49ers and legendary quarterback Joe Montana. He reportedly learned how to throw a football from future NFL quarterback Tony Graziani, who was a camp counselor at the football camp Brady attended as a kid.
Article continues below advertisement
Once in college at the University of Michigan, it took a couple of years before Brady became the starting quarterback but, once he did, he led the Wolverines to win 20 of the 25 games that he started in.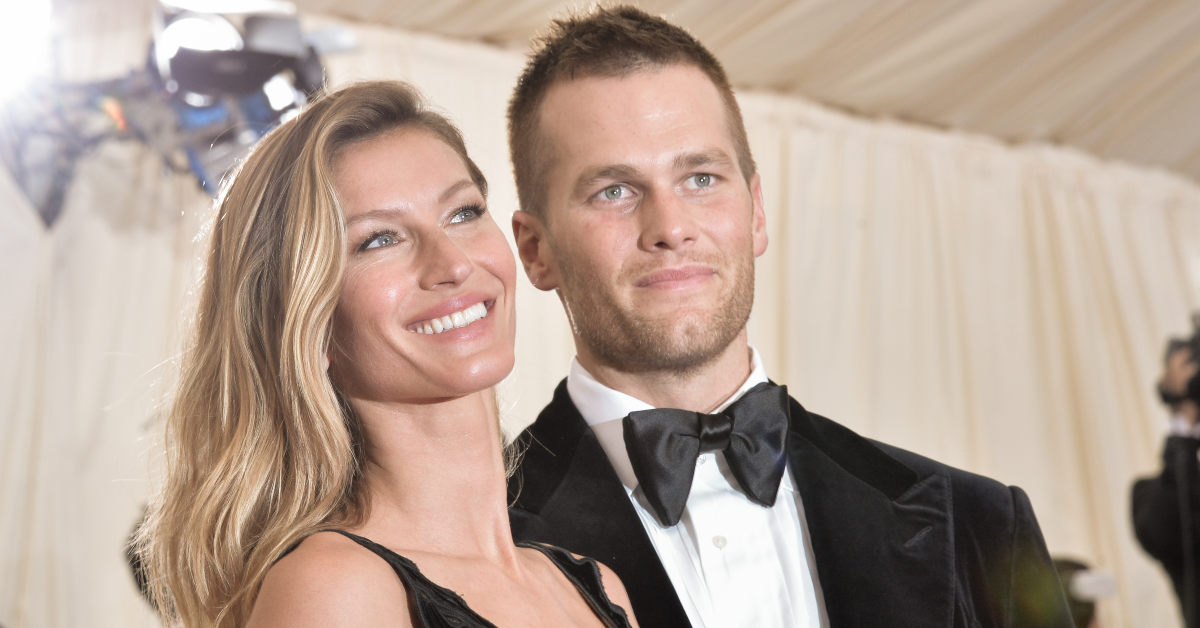 Article continues below advertisement
What is Tom Brady's net worth?
Brady's new venture into the NFT world will add to the GOAT's overall net worth, estimated to be about $250 million. His annual salary alone is about $30 million, and he receives about $140 million in endorsement deals.
Brady's worth doesn't include what his supermodel wife, Gisele Bundchen, brings to the table. Her net worth is estimated at $400 million. Together, the power couple is worth about $650 million.