Supply-Chain Issues Are Reaching the Tampon Industry
Women have been finding empty shelves when looking for a very necessary product: tampons. Why's there a tampon shortage?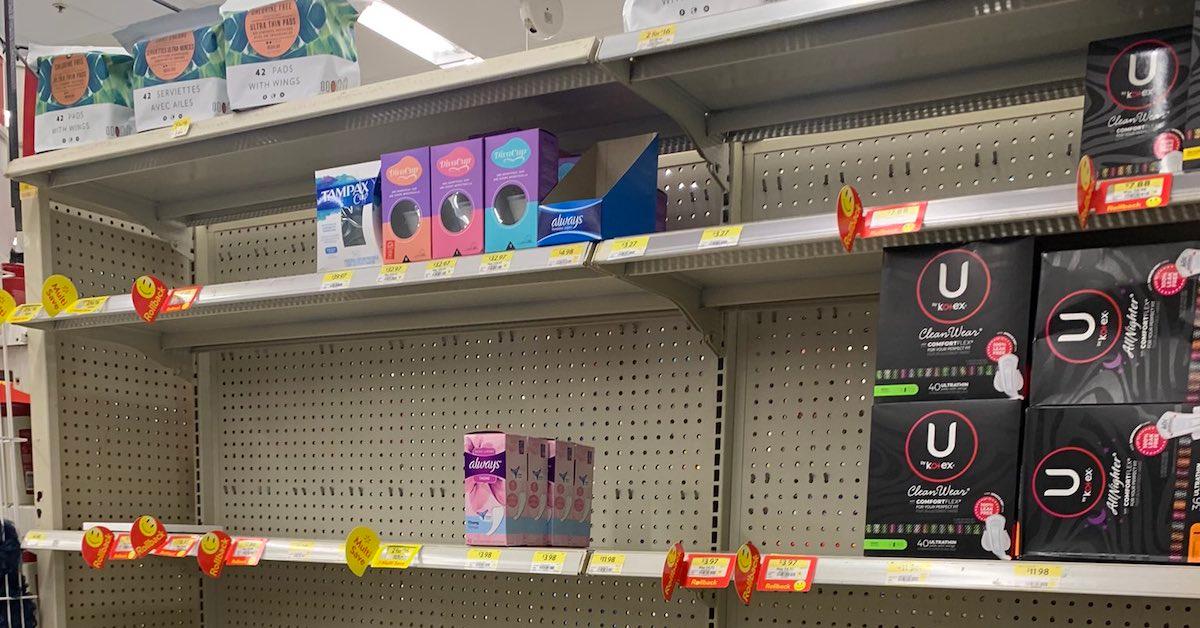 Product shortages have been a theme around the world over the past two years, and companies are now scrambling to address a tampon shortage. What factors are contributing to the shortage, and what's being done about it?
Article continues below advertisement
Article continues below advertisement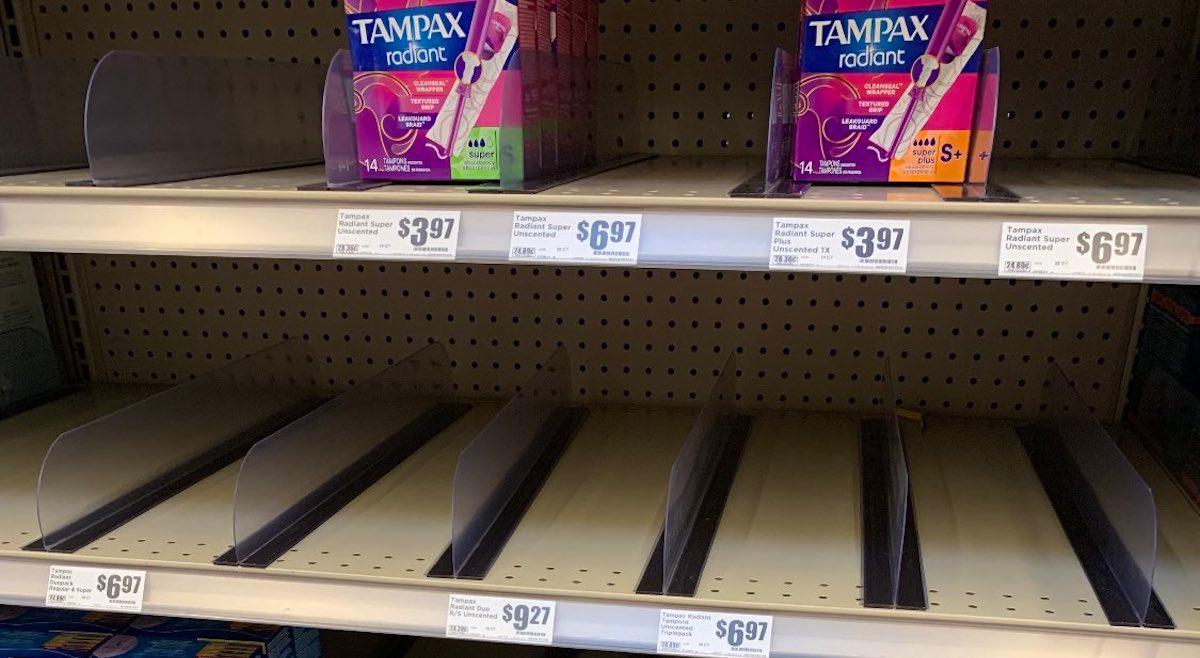 Article continues below advertisement
What's causing the tampon shortage?
The tampon shortage hasn't received much attention but the industry has been struggling for a while now. I Support the Girls founder Dana Marlowe told TIME that "What's been going on for a couple of months is that organizations call us up and say, 'we need tampons,' and we go our warehouse and there's nothing there."
In the first half of 2022, Marlowe's organization received less than half of what was donated in 2021 and 61 percent less than in 2020. On Reddit, women are sharing their stories of finding empty shelves. "I checked 8 different stores! I ended up ordering from Amazon at a noticeable markup."
Article continues below advertisement
Article continues below advertisement
Another Redditor wrote, "Call me a boomer, but I've been an old school Tampax with the cardboard applicator user, since I was a teenager. I haven't seen any products in stores for months. I've been ordering my tampons on Amazon and have been getting price gouged." As TIME reports, Michelle Wolfe, host of a radio show in Bozeman, Mont., told her listeners she had been noticing empty shelves for about six months.
Article continues below advertisement
What's being done to combat the tampon shortage?
Raw material shortages are contributing to the tampon shortage (not Amy Schumer, as Procter & Gamble suggests). The price of cotton is 71 percent higher than last year, and tampon manufacturers overseas are noticing that it's a lot more expensive to get tampons into the U.S. Thyme Sullivan, CEO of TOP the Organic Project, claims the cost of exporting tampons to the U.S. from Europe has increased by 300 percent, according to TIME.
The shortage has received very little coverage from major news outlets and many are wondering if people care at all. Given that feminine hygiene products aren't really an optional expense, it's worrisome that lawmakers haven't stepped up to address the shortage. Meanwhile, it seems women will have to keep traveling store to store to find the products they need.