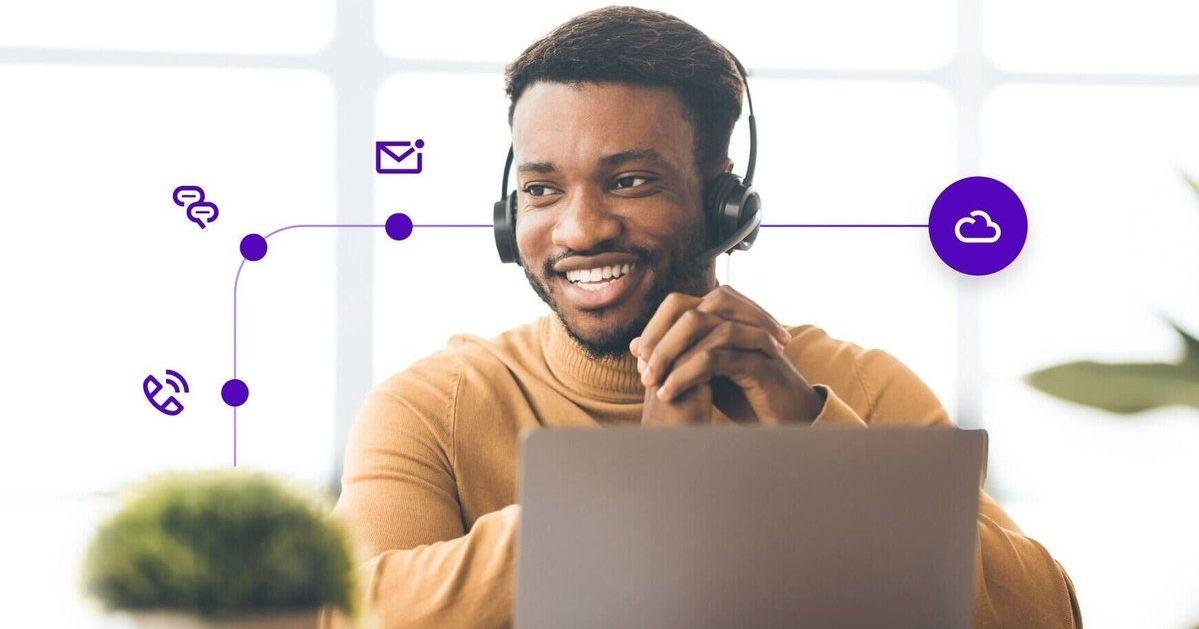 Talkdesk Files for Confidential IPO — IPO Date, Valuation, and More
Article continues below advertisement
Here's what to know about the projected Talkdesk IPO date, plus where the company stands among publicly traded competitors.
Talkdesk confidentially filed for an IPO.
Talkdesk reportedly filed for a confidential IPO. The SEC allows companies filing to go public in the U.S. to keep the prospectus and financial data under wraps until it's time to price the offering. Retail investors will have the opportunity to review the financials before the stock hits the market.
Article continues below advertisement
Talkdesk is worth over $10 billion months after Series D funding round.
In August 2021, San Francisco-based Talkdesk scored a Series D funding round worth $230 million. The lead investors for the round were Whale Rock Capital Management, TI Platform Management, Alpha Square Group, Willoughby Capital, and Amity Ventures.
Overall, Talkdesk has generated $497.5 million in funding over eight total funding rounds. Previous backers include Viking Global Investors, Salesforce Ventures, Threshold, and Storm Ventures.
Article continues below advertisement
As of the latest funding, Talkdesk is worth more than $10 billion, which is well above unicorn territory.
When is the Talkdesk IPO date?
The Talkdesk IPO filings are still confidential and the company is likely fleshing out details. Still, experts say the company could go public as early as this year. To determine an official IPO date, investors will have to wait until the company publicizes its filings and prices its offering.
Article continues below advertisement
How does Talkdesk rank with its competitors?
Talkdesk is a big name in the cloud-based software world. In fact, the company landed the #17 spot on the Forbes Cloud 100 list for 2021. Still, Talkdesk has competitors.
For one, there's Denmark-based customer service software brand Zendesk (ZEN), which went public in 2014 and has grown more than 702 percent over its lifetime as of March 3.
Article continues below advertisement
Then there's Five9 Inc. (FIVN), another cloud-based call center software that went public around the same time as ZEN. It has achieved a lifetime return of more than 1,245 percent.
While not public, competitor Genesys Cloud Services has big backers including Salesforce (CRM), ServiceNow (NOW), and Zoom (ZM). Genesys is also considering an IPO, and the timing between its own offering versus that of Talkdesk will be interesting.
Article continues below advertisement
Talkdesk remains a founder-run company with Tiago Paiva at the helm. Its massive growth since its founding in 2011 — when the company was still headquartered in Lisbon, Portugal — seems impressive at the gate. However, investors will need to review the financials to make an educated decision on whether or not to invest with the Talkdesk IPO date rolls around.
High-growth tech stocks are in a rough patch, but so is the broader market. One obstacle for Talkdesk may be a revisiting of its ballooned valuation, and whether or not the company's growth can surpass its funding.