Syringe Manufacturer Stocks Highlight Necessity in COVID-Era Medicine
By Rachel Curry

Dec. 30 2020, Published 11:50 a.m. ET
Throughout 2020, manufacturers focusing on personal protective equipment have seen a surge in demand and even that's an understatement. However, masks and hand sanitizers aren't the only essential items. Syringe companies have been seeing more action as well.
Article continues below advertisement
In particular, a few syringe companies are leading the charge and some even have publicly available stocks.
Top syringe manufacturers in the U.S.
There are a few key U.S. syringe manufacturers, but the biggest players are Becton Dickinson and Cardinal Health.
Article continues below advertisement
Becton Dickinson is headquartered in New Jersey and has been around since 1897. In December 2020, the company surpassed 1 billion needle and syringe orders in response to the global demand for COVID-19 vaccines. The company is officially the largest injectable device maker in the entire world.
Cardinal Health is based in Ohio and was founded in 1971. While the company's main competitor, McKesson, is involved in vaccine distribution, Cardinal Health decided to take a different route to earn its slice of COVID-19 pandemic expenditure.
Article continues below advertisement
Based in Pennsylvania, Teleflex makes vascular access accessories like introducer needles and spring-wire syringes. Despite being a U.K. subsidiary, Smiths Medical is located in Minnesota. The company focuses on needle devices, intravenous catheters, and medical safety devices to reduce needlestick injuries.
The world's largest syringe manufacturers
Novo Nordisk, which is headquartered in Denmark, has been around since 1925. The company mainly focuses on insulin pen needles, which makes it the third-leading competitor in the U.S. market despite its global location.
Article continues below advertisement
Braun Melsungen is based in Germany. The company has been manufacturing hypodermic needles and fine dosage, irrigation, and infusion pump syringes for centuries. In fact, the company has been around since 1839.
Other global market players include Terumo, the largest needle and syringe manufacturer in the Asia-Pacific region. The company's enterprise is massive and spans 160 countries. Japan-based Nipro makes ultra-sharp hypodermic needles and various types of syringes.
Article continues below advertisement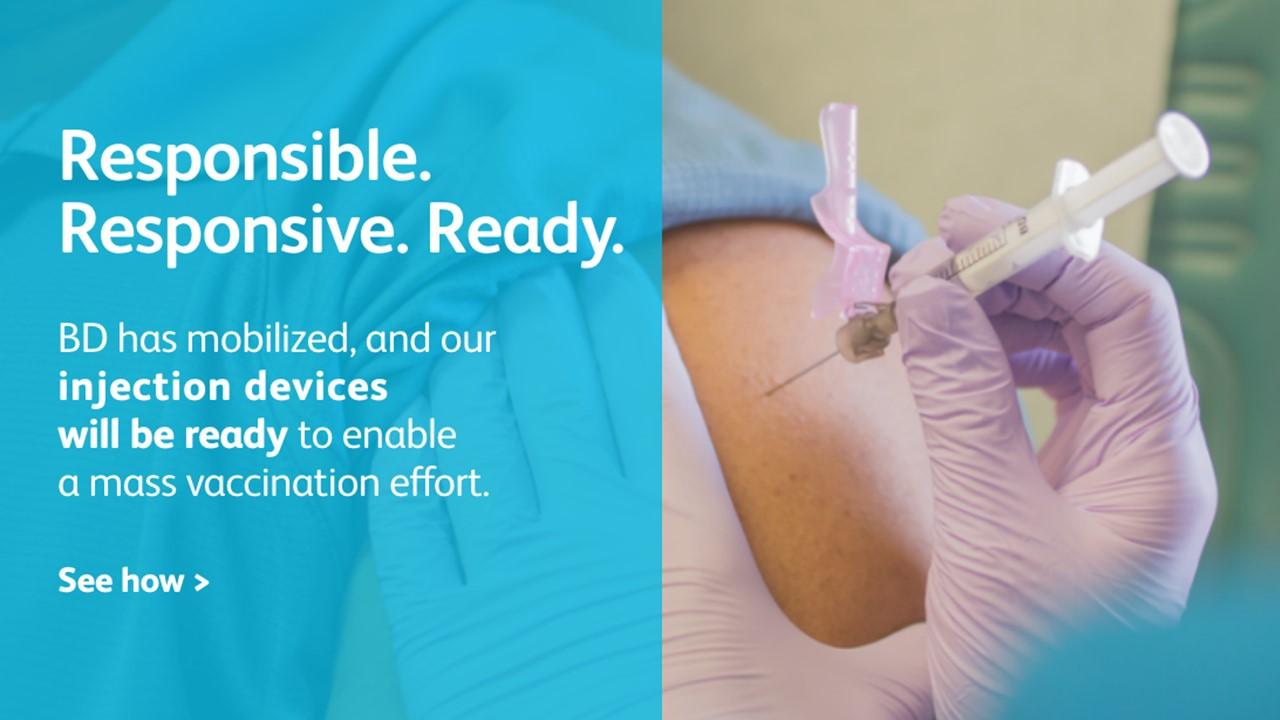 Becton Dickinson stock is volatile, could see a bull run
As Becton Dickinson continues to support the administration of COVID-19 vaccines through its syringe production, the stock is still a volatile bet. Vaccine access is reserved for minimal niches of the population, so it's possible that this will change.
Article continues below advertisement
However, the stock (which goes by "BDX" on the NYSE) has actually fallen 8.45 percent YTD. The shares have gained some ground since Sept. 24. Future earnings will likely help the company rally investors across the board.
Other syringe stocks to look out for
Cardinal Health ("CAH" on the NYSE) has seen overall growth this year despite massive fluctuations. The growth rate is below the market though at 6.87 percent YTD.
Article continues below advertisement
Teleflex ("TFX" on the NYSE) has seen more stable growth this year. The recent growth from Oct. 30 added as much as 28 percent to the company's market capitalization.
Beyond the domestic, Novo Nordisk ("NVO" on the NYSE) has seen steady growth since the market crash that occurred from February to March this year.