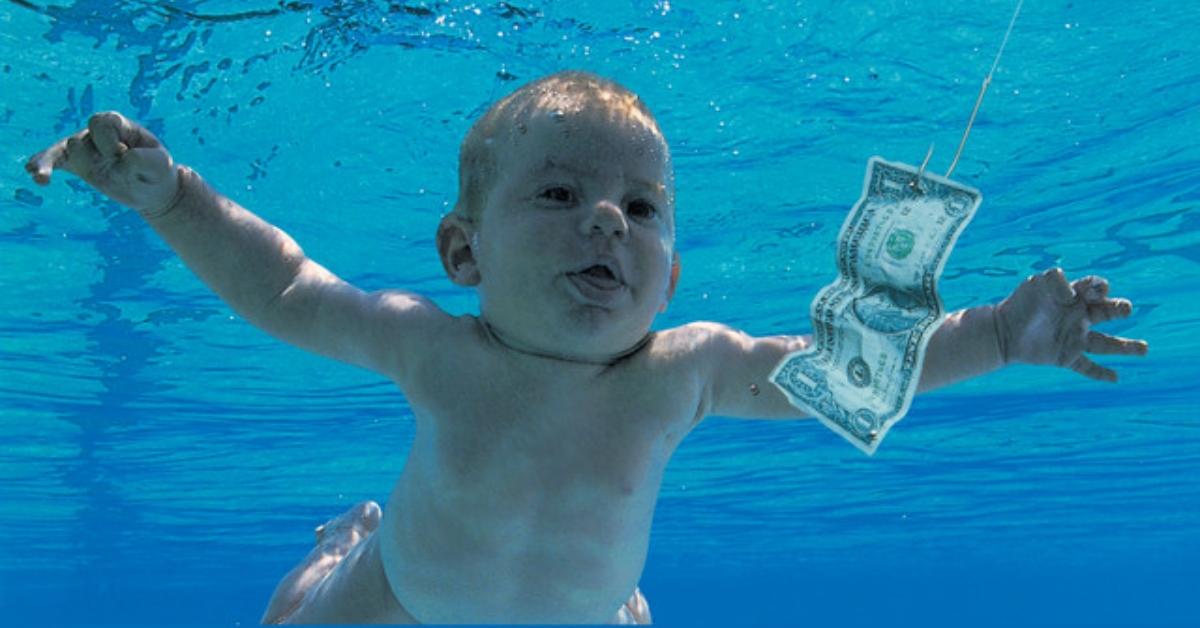 Spencer Elden's Net Worth Isn't Enough to Pay for Nirvana Lawsuit
If you're a fan of 90s grunge rock, you're most likely familiar with Spencer Elden. Not necessarily his name, but his likeness. Elden is the naked baby who appeared on the cover of Nirvana's popular 1991 album, Nevermind. But his claim to fame didn't do much for Elden's net worth, which is estimated to be about $50,000.
Article continues below advertisement
That might be a reason why Elden, now 30, is looking to get some financial compensation from those he alleges exploited him when he was just four months old. Elden is suing Nirvana band members, Kurt Cobain's estate, photographer Kirk Weddle, and the record labels that distributed the album over the past three decades.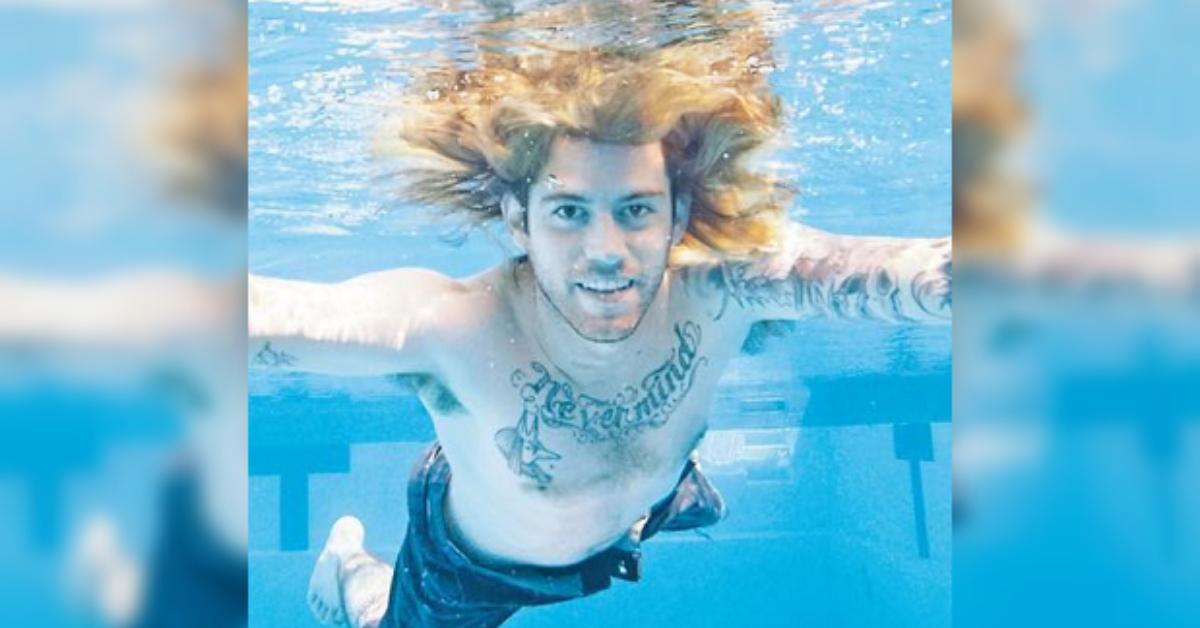 Article continues below advertisement
Spencer Elden alleges the band and producers violated federal laws.
Elden's lawsuit claims that the band violated federal child pornography laws for the picture, which he says his parents never signed a release for. He is seeking $150,000 in damages from each of the defendants.
According to the lawsuit filed in Los Angeles, Elden's "identity and legal name are forever tied to the commercial sexual exploitation he experienced as a minor, which has been distributed and sold worldwide from the time he was a baby to the present day."
Article continues below advertisement
Known as one of the greatest albums of all time, Nevermind sold over 30 million copies worldwide. Nirvana's second album reached number one on the US Billboard 200 in 1992. It includes top singles "Smells Like Teen Spirit," "Come as You Are," and "Lithium."
The Nevermind album cover depicts a naked baby boy (Elden) swimming for a dollar bill on a fish hook. The complaint states the image is supposed to resemble "a sex worker – grabbing for a dollar bill." Although the original plan was to put a sticker over the baby's penis, which is visible on the album cover, it was never done, the lawsuit states.
Article continues below advertisement
The image was taken by Weddle, who reportedly was a friend of Elden's father, Rick Elden. Although Elden's complaint claims that his parents never received compensation for the photo, his father told NPR in 2008 that Weddle offered him $200 to "throw your kid in the drink."
Elden's complaint claims he has "suffered and will continue to suffer lifelong damages" because of the picture.
Article continues below advertisement
Spencer Elden has recreated the Nevermind image at least twice.
However, any damages Elden has suffered haven't prevented him from recreating the image on several occasions. In 2008, he recreated the image when he was 17-years-old. He did it again In 2016 to celebrate the album's 25th anniversary. Elden is wearing shorts in both recreated scenes.
Article continues below advertisement
"I said to the photographer, 'Let's do it naked.' But he thought that would be weird, so I wore my swim shorts," Elden told the New York Post in 2016.
In the 2016 picture, Elden also has "Nevermind" tattooed across his chest.
Article continues below advertisement
Spencer Elden considered suing in the past.
Elden told Time in 2016 that he considered legal action against Geffen Records then but wasn't successful.
"It's hard not to get upset when you hear how much money was involved," he told Time. "[When] I go to a baseball game and think about it: 'Man, everybody at this baseball game has probably seen my little baby penis,' I feel like I got part of my human rights revoked."
Currently, Elden is an artist in Los Angeles. He studied art under street artist Shepard Fairey.