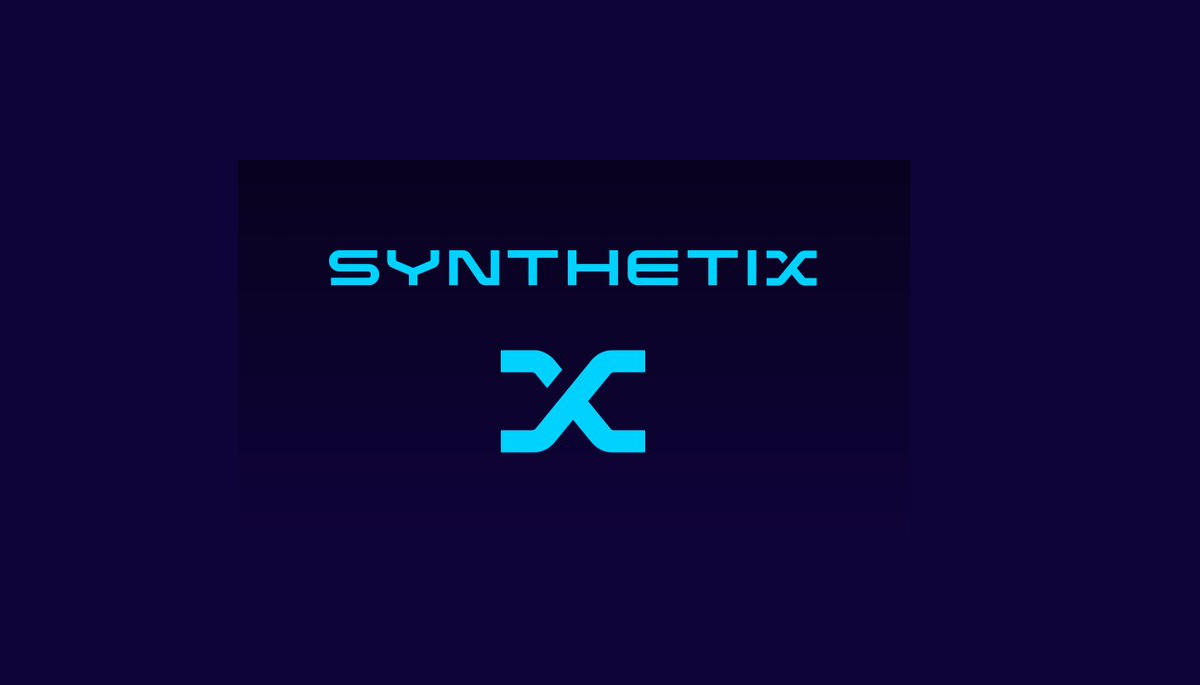 Synthetix (SNX) Falls 60%—Should You Buy the Dip?
Synthetix (SNX) is one of the most-discussed cryptocurrencies right now. It has seen double-digit gains and continues to climb. What's SNX's price prediction, and will it be the next cryptocurrency to explode?
Article continues below advertisement
At about $12, SNX has gained more than 60 percent in the last seven days. The token is the official cryptocurrency of the Synthetix DeFi project, a platform that gives investors exposure to a variety of assets, including outside the crypto space. The Synthetix platform also offers staking, where investors can earn rewards by locking their SNX tokens. The platform's total locked value is approaching $2 billion.
How many Synthetix SNX tokens are there?
There are 114 million SNX tokens in circulation right now, and the maximum supply is capped at 212 million tokens. Many investors are drawn to cryptocurrencies with a Bitcoin-type fixed supply because they come with built-in protection against inflation, unlike meme coins such as Dogecoin and Floki Inu.
Article continues below advertisement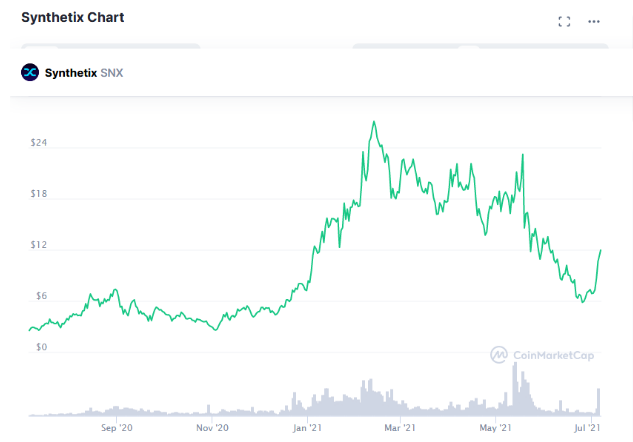 SNX's price prediction
Amid DeFi products' growing popularity, investors are eager to know Synthetix's price prospects. SNX has climbed by an average of 30 percent per month over the past year.
Article continues below advertisement
If the crypto maintains that growth, it could close 2021 at $45, or 275 percent above its current price. And if Synthetix gains 10 percent annually, it could reach $1,400 in 2025 (a 12,000 percent upside).
Is SNX crypto a good investment?
Some investors have made good money with SNX. The crypto launched in Feb. 2018 at $0.67. Early birds have seen their money grow more than 20,000 percent.
Article continues below advertisement
In Jan. 2019, SNX fell to what still stands as its all-time high of $0.032. That caused many investors to take off, but some took advantage of the dip and accumulated SNX. Looking back, their investment has grown about 40,000 percent.
Although Synthetix may not maintain its blockbuster returns, you might still want to bet on it. At nearly 60 percent below its all-time high of $28, SNX looks appealing.
Article continues below advertisement
The best way to buy SNX
If you like Synthetix's price prediction, you might want to know how to invest in the token. It has broad exchange support, making it easily accessible and highly liquid. The best places to buy SNX with the U.S. dollar are Coinbase, Kraken, Gemini, and Bitstamp.