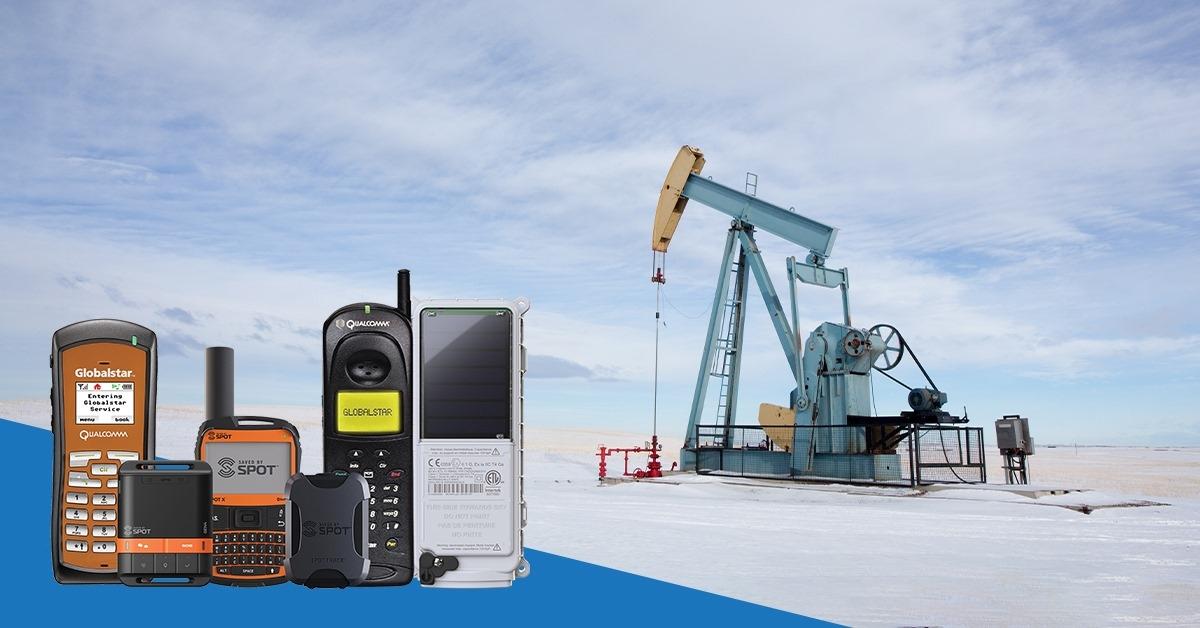 Globalstar (GSAT) Stock Is a Risky Bet for Investors
By Ambrish Shah

Apr. 27 2021, Published 10:17 a.m. ET
Globalstar (GSAT) stock surged by 47.8 percent on April 26. The stock surged significantly after the company's CEO gave investors a financial and business update. What's the forecast for GSAT stock in 2021? Is it a good stock to buy now or should investors stay away?
Article continues below advertisement
Globalstar is a leading provider of mobile voice and data communications services through satellite. The company provides telecommunication services to customers located in remote areas globally.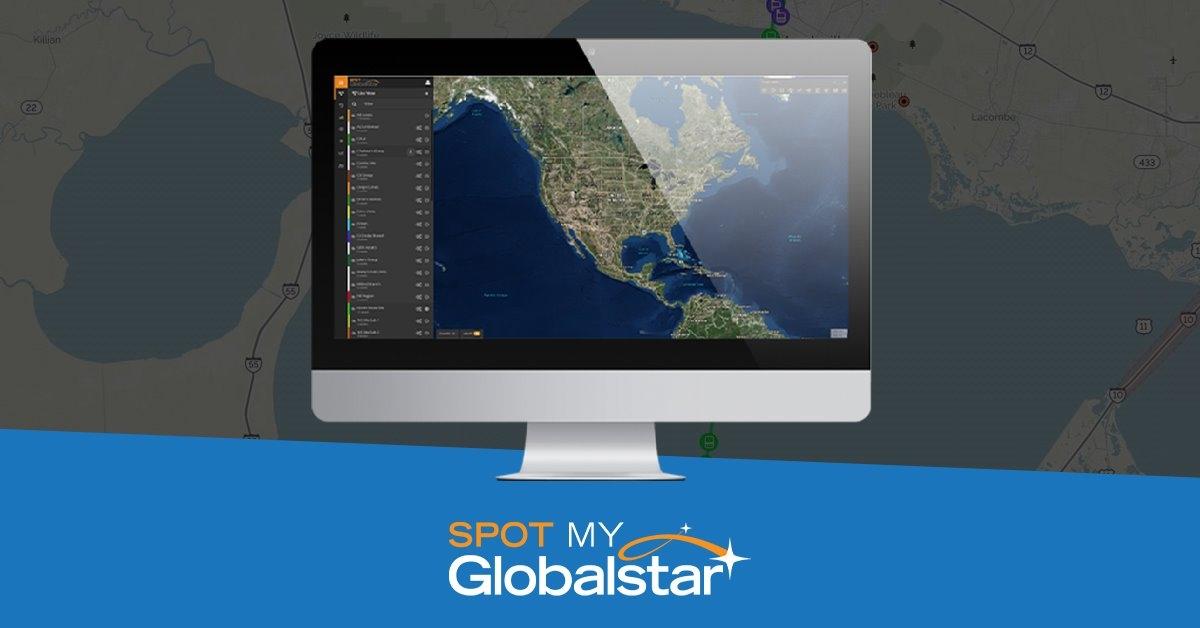 Article continues below advertisement
Globalstar's stock news
On April 23, Globalstar CEO David Kagan appeared virtually at the 24th Annual Burkenroad Reports Investment Conference. During the event, Kagan provided a financial update on the company's past performance and future plans.
Globalstar's revenues grew to $128 million in 2020 from $90 million in 2015, which indicates a 7 percent CAGR. Meanwhile, the company's fastest expanding segment, which involves providing commercial IoT (Internet-of-Things), grew at a 14 percent CAGR.
Article continues below advertisement
Globalstar also forecasts that the global satellite IoT market is set to reach $2.5 billion by 2027 from $1.5 billion as of April 26. The company estimates that its satellites are capable of covering over 90 percent of that market opportunity. Globalstar sees a $23 billion addressable market opportunity in private LTE network services by 2023 that it can capture.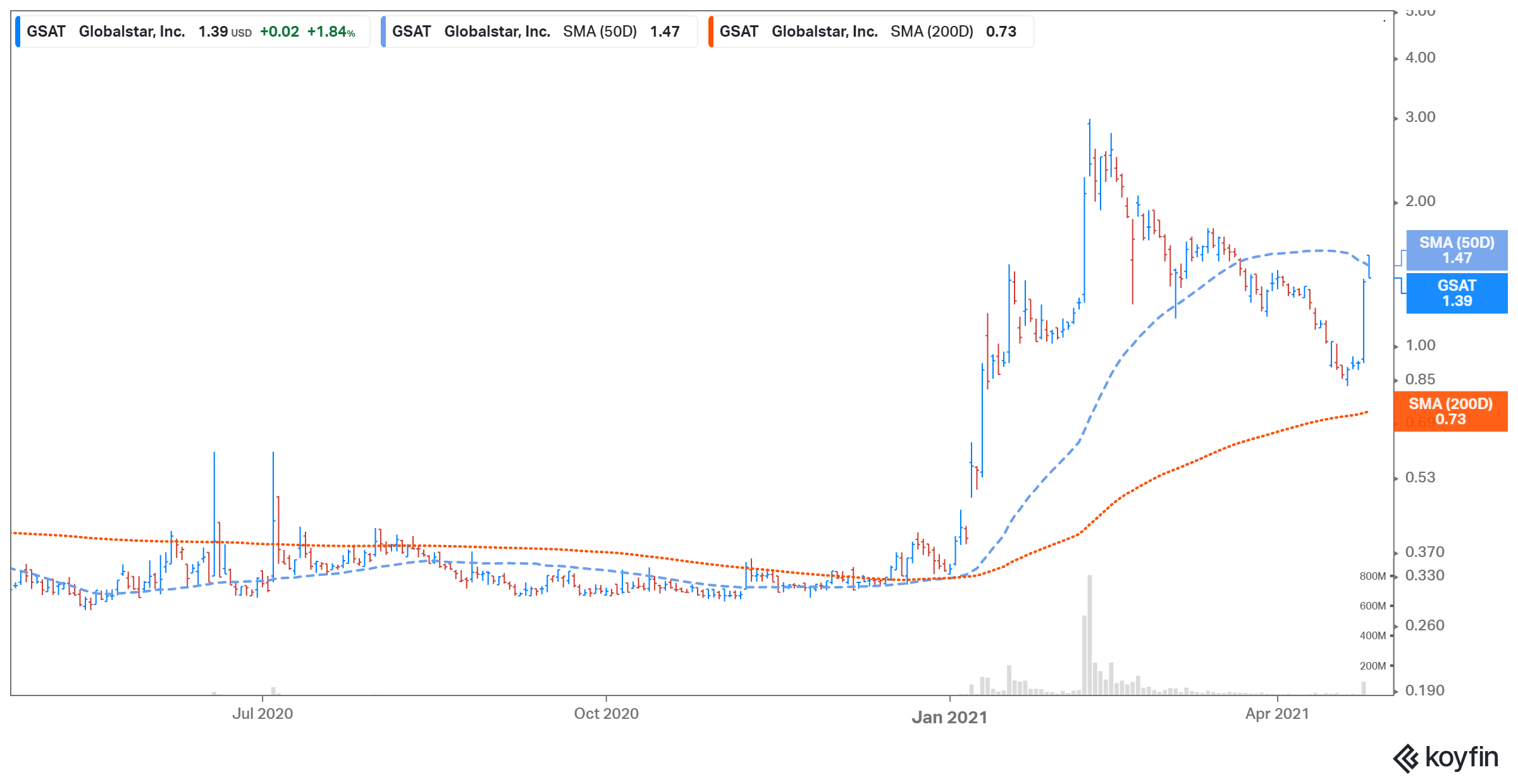 Article continues below advertisement
Globalstar stock is rising.
Globalstar stock rose 47.8 percent on April 26 and was up in premarket trading on April 27. However, the stock is still down 54.4 percent from its 52-week high of $2.98 on Feb. 10. The satellite communications stock fell as investor interest in growth-oriented technology stocks waned last month.
Globalstar's stock forecast and Reddit discussion
According to Market Beat, Globalstar stock is being tracked by just one Wall Street analyst. The analyst has a sell recommendation with a 12-month target price of $0.55. The target price represents a downside potential of 60 percent. A post on Reddit mentioned that GSAT stock could reach $3 if this trend continues.
Article continues below advertisement
Globalstar stock isn't a good investment.
Globalstar stock isn't a good investment since the company's financials look weak. In 2020, the company's net sales decreased by 2.5 percent YoY to $128.5 million. The company also reported a net loss of $110 million in 2020 compared to a net income of $15.3 million in 2019. In 2020, Globalstar's IoT business was impacted due to weakness in the oil and gas industry. Penny stocks are usually a riskier bet than large-cap firms.
Article continues below advertisement
Globalstar is finding it hard to monetize its 5G spectrum. The company has entered into an agreement with Qualcomm which will use its Band n53 technology in new 5G modems. This is significant because it allows Globalstar's network to be used by various smartphones, laptops, and IoT devices. Globalstar has also entered into a strategic partnership with XCOM Labs to enhance the capacity of Globalstar's 5G spectrum.
Should you buy Globalstar stock?
Globalstar has a market capitalization of $2.2 billion and trades at an NTM EV-to-sales multiple of 21.1x, which looks expensive compared to other tech stocks. Cogent Communications and ORBCOMM are trading at NTM EV-to-sales multiples of 6.9x and 4.1x, respectively.