Should You Buy SVOK Stock Based on the Boxed Merger Rumors?
Investors rushed to dormant SVOK stock after Seven Oaks-Boxed merger news broke out, attracting investors on the hunt for the next Amazon.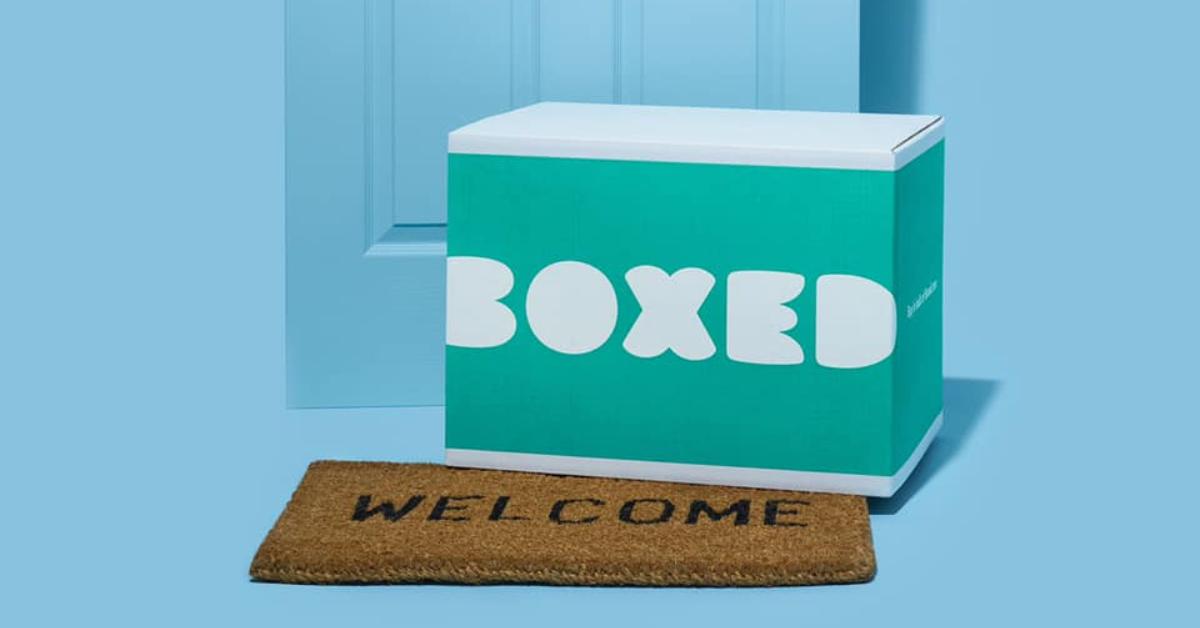 If you're looking for the next Amazon (AMZN), SPAC (special-purpose acquisition company) Seven Oaks (SVOK) may be your ticket. SVOK stock went public at $10 per share in Dec. 2020. It stayed around its listing price, peaking at $10.57. However, on Mar. 11, SVOK stock registered its biggest single-day gain following news of a Seven Oaks SPAC-Boxed merger.
Article continues below advertisement
Article continues below advertisement
When it comes to SPAC stock, investors count on the blank check company's sponsors to find a good deal. SPAC stocks rise or fall depending on how investors perceive the deal presented to them. It's important to know the sponsors behind a blank-check company before investing in it.
Who's the sponsor of the Seven Oaks SPAC?
Seven Oaks is led by Gary Matthews and Andrew Pearson. Matthews is chief executive officer and chairman of the board, while Pearson serves as chief financial officer. Matthews's past posts include CEO of IES Holdings (IESC) and executive at Morgan Stanley Capital Partners. Pearson, meanwhile, had a long career with General Atlantic before starting Soundview Advisors in 2019.
Article continues below advertisement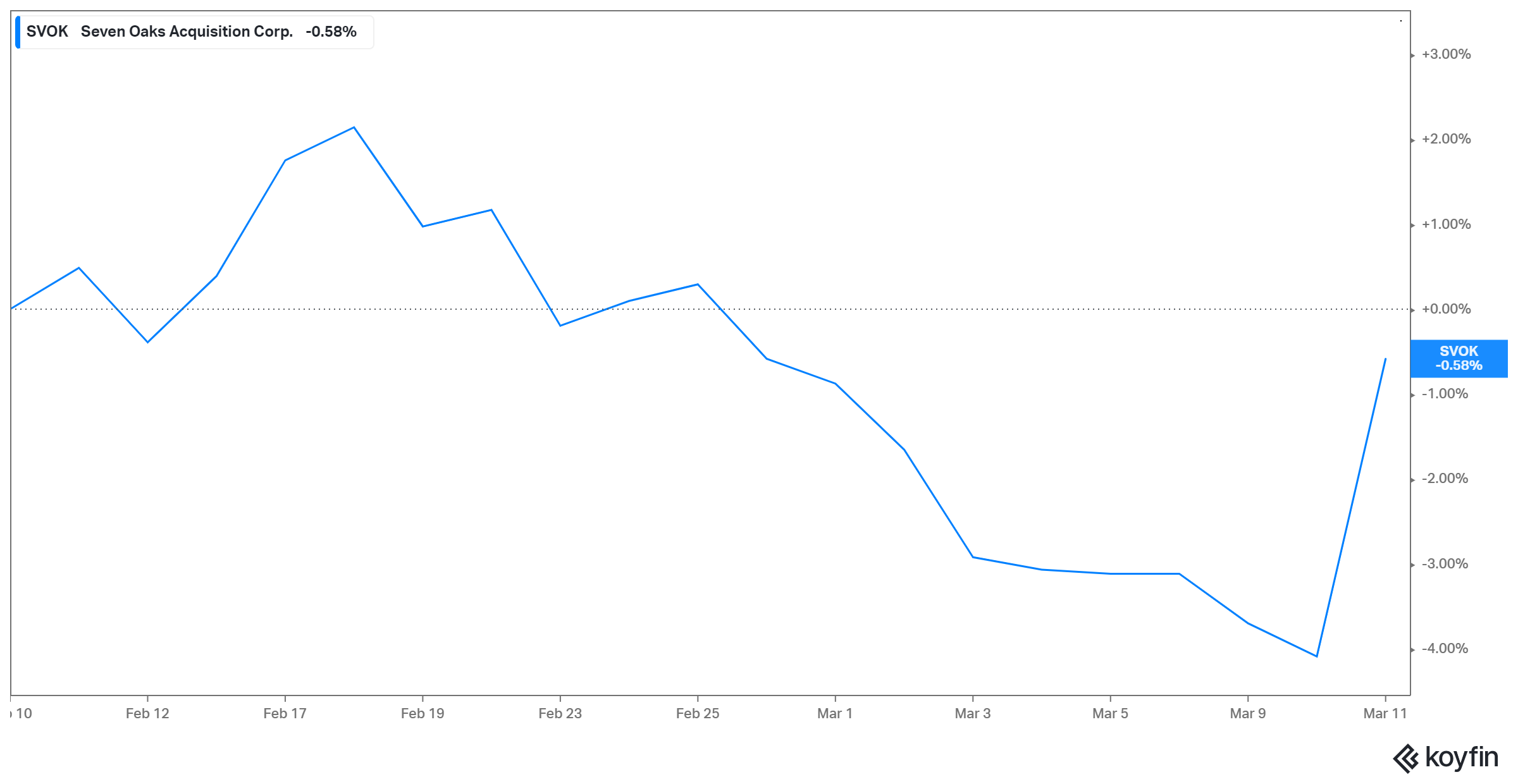 Seven Oaks raised $225 million in its upsized Dec. 2020 IPO. The SPAC told investors it wanted to invest in businesses with good ESG (environmental, social, and governance) practices.
Article continues below advertisement
Article continues below advertisement
In blank-check companies like Seven Oaks, the sponsors put in the initial investment to launch it before reaching out to outside investors. The sponsors then end up with a stake of at least 20 percent in the SPAC and take charge of hunting for a suitable business to merge with and take public.
Article continues below advertisement
Seven Oaks–Boxed merger news
The Seven Oaks SPAC is in talks to take Amazon (AMZN) rival Boxed public, reports Bloomberg. The Boxed merger news sent SVOK stock up by 7 percent on Mar. 11. But Seven Oaks and Boxed haven't confirmed the discussions.
Article continues below advertisement
Boxed, started in 2013 and based in New York, sells groceries and other household products. The company is trying to carve out a niche for itself by targeting shoppers making bulk purchases. Its CEO is Chieh Huang, and its investors include American Express, GGV Capital, First Round Capital, and Japan's Aeon.
Article continues below advertisement
Is Boxed a good merger target for the Seven Oaks SPAC?
Though little is known about Boxed at this point, specifically its financials, it looks like an interesting business—especially with the coronavirus pandemic accelerating the shift to online shopping.
Boxed is approaching e-commerce like Pinduoduo (PDD), which has been a big winner for investors. To succeed in the crowded e-commerce space, Pinduoduo built a platform where shoppers can team up to make bulk purchases and save money. Before long, Pinduoduo had more active shoppers than e-commerce veteran JD.com (JD).
Article continues below advertisement
Article continues below advertisement
In the case of Boxed, it's wooing bulk shoppers with free shipping, making it a great alternative to Amazon shoppers without Prime membership. It also has its own membership program to rival Prime, offering 2 percent cashback on purchases and exclusive discounts. The membership program should help Boxed build a loyal customer base early.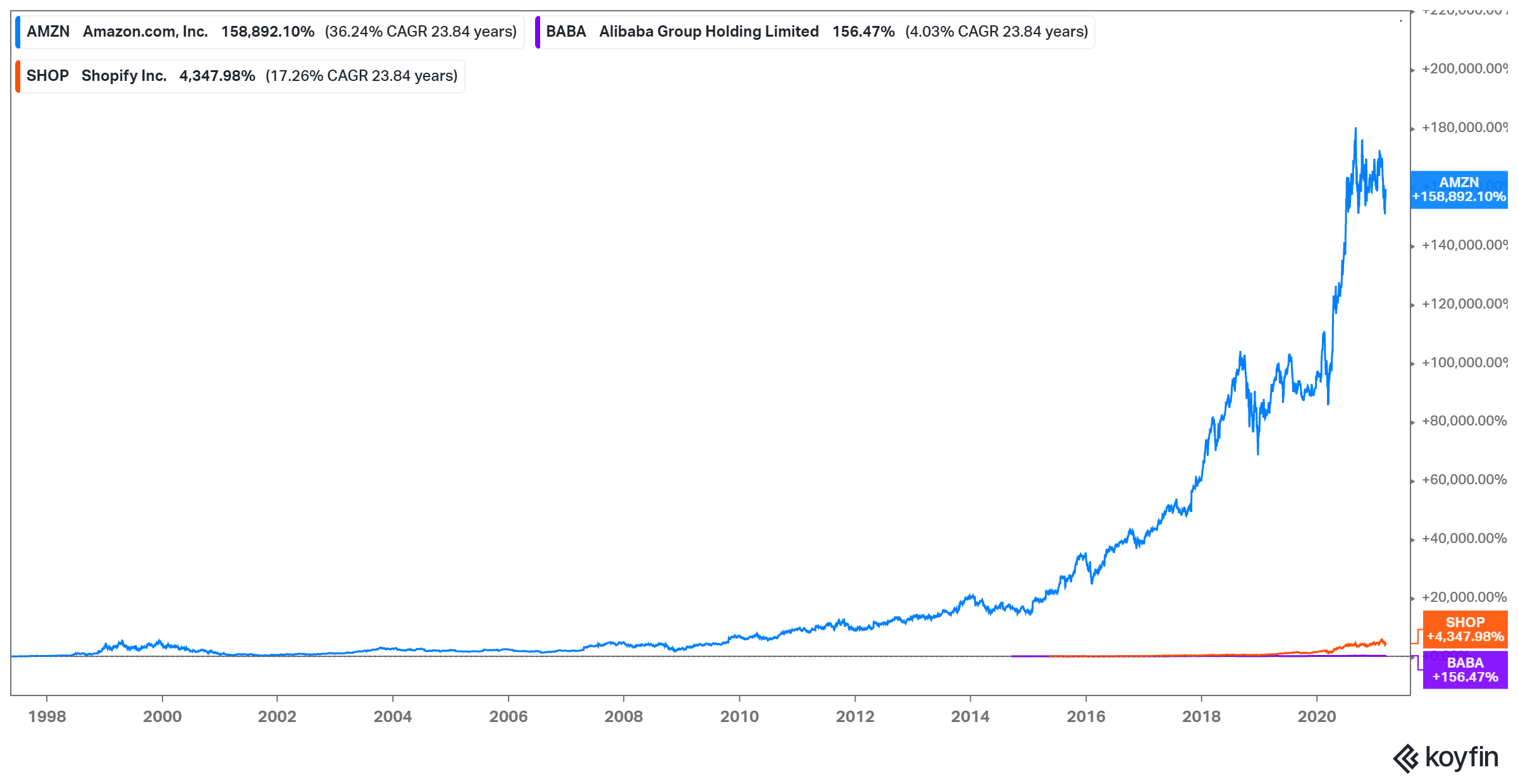 Article continues below advertisement
Should you buy SVOK stock on the Boxed merger news?
There are several factors making SVOK a good buy. First, SVOK stock is still cheap—on Mar. 11, it was $10.21, just 2 percent higher than its IPO price. Premerger SPAC stocks typically trade at hefty premiums to their listing price.
Article continues below advertisement
Second, e-commerce is the future and investors are rushing there to grab the huge returns from the likes of Amazon, Shopify, and Alibaba. Take South Korea online retailer Coupang (CPNG) IPO, for instance. The stock soared more than 40 percent on debut. The huge returns investors have seen with stocks like are fueling appetite for e-commerce stocks that still look cheap.
Finally, by focusing on businesses with good ESG practices, Seven Oaks SPAC has taken an important step to minimize risk for investors. With ESG issues taking center stage worldwide, Seven Oaks is putting its investors on the right path.