Nicole Shanahan's Divorce From Sergey Brin Just Got a Little More Interesting
Recently, Sergey Brin's soon-to-be ex-wife was thrust into the spotlight again. Who is Nicole Shanahan? Her divorce from Sergey Brin is getting a lot of media attention.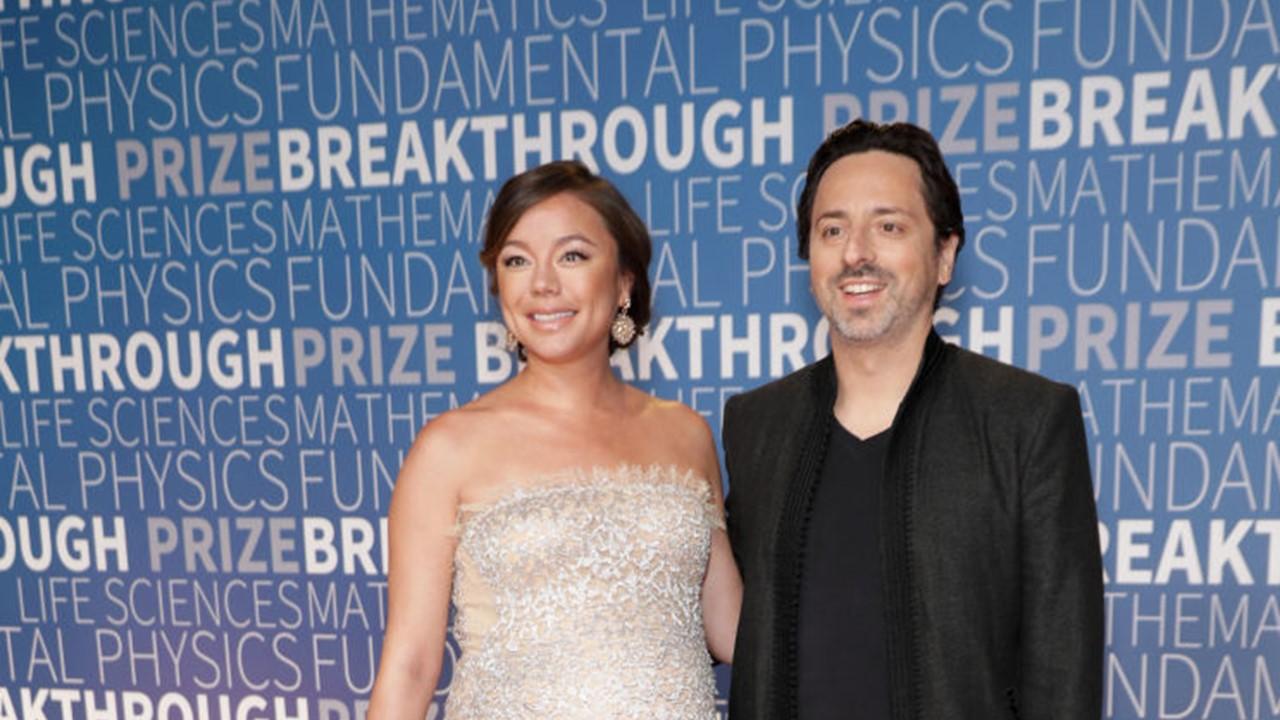 Sergey Brin, one of the masterminds behind Google's search engine empire, spent many years as an eligible bachelor. In 2018, it was revealed that he managed to keep his long-term relationship out of the spotlight. Who is his soon-to-be ex-wife Nicole Shanahan? Keep reading for all of the latest details.
Article continues below advertisement
Article continues below advertisement
Despite being married to Brin, Shanahan is a very successful businesswoman in her own right. Given her career history, she is poised to be just fine financially after her divorce from Brin is finalized.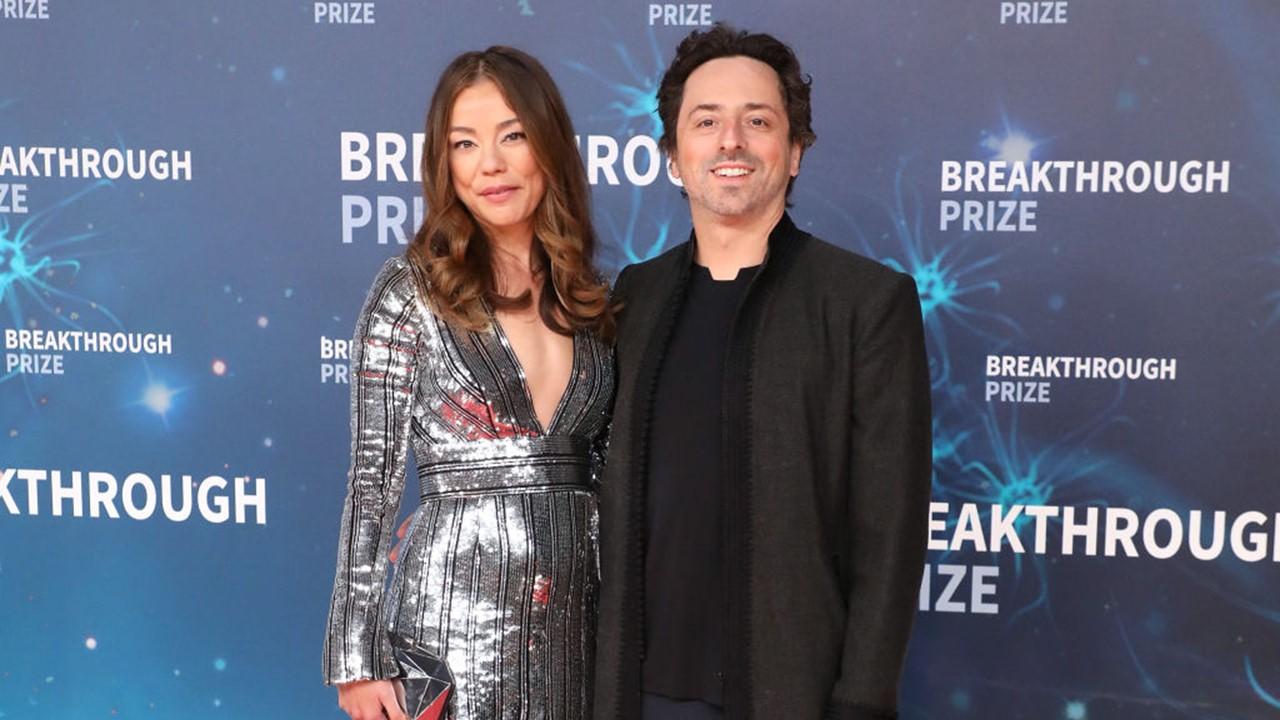 Article continues below advertisement
Who is Nicole Shanahan?
Shanahan is a successful California attorney and CEO. It was likely her intellect and beauty that made Brin notice her in the first place. Shanahan attended Stanford Law School where she studied and wrote her thesis as a CodeEx fellow. She is a driven individual who became one of the most successful women in the digital and financial space.
The couple has been linked together since 2015. They were spotted together at the wedding of a dating app CEO in Jamaica. However, they didn't make a public announcement because Brin was still married to his first wife, Anne Wojcicki. Shanahan and Brin had a baby girl together in 2018 not long after they got married.
Article continues below advertisement
Article continues below advertisement
Sergey Brin filed for divorce early in 2022.
Now, it seems that the marriage is coming to an end over irreconcilable differences. Brin filed for divorce in January 2022. Although the couple has been trying to keep their divorce and all the details private, it's definitely in the spotlight now.
Article continues below advertisement
According to reports, Tesla CEO Elon Musk and Shanahan had a brief affair in the fall of 2021, which led to Brin filing for divorce in 2022. A friend told The Wall Street Journal that Brin and Shanahan were separated but still living together at the time of the affair.
Article continues below advertisement
On July 25, Musk took to Twitter and denied the reports in a series of tweets. There hasn't been any word from Brin or Shanahan yet.
Article continues below advertisement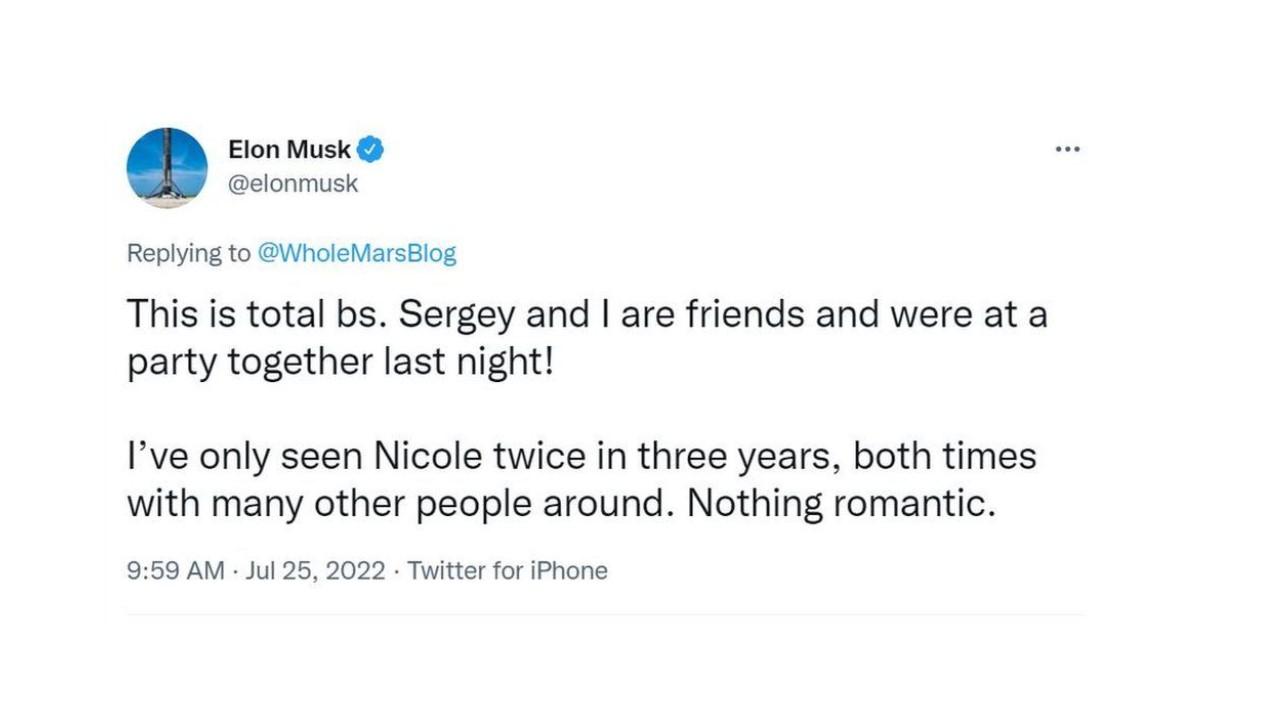 Article continues below advertisement
Article continues below advertisement
Details about the filing of the divorce haven't been released yet, but Business Insider obtained some documents dealing with the proceedings. Given that Shanahan and Brin both have wealth and a healthy amount of assets, one can assume that the most stressful part of the divorce will be dividing assets.
One of the documents states, "All issues as to the property rights or obligations of the parties will be determined by confidential binding arbitration in accordance with a written agreement between the parties." The divorce is an expected step in the pair's relationship given that the two were reportedly separated just three years after tying the knot.
Article continues below advertisement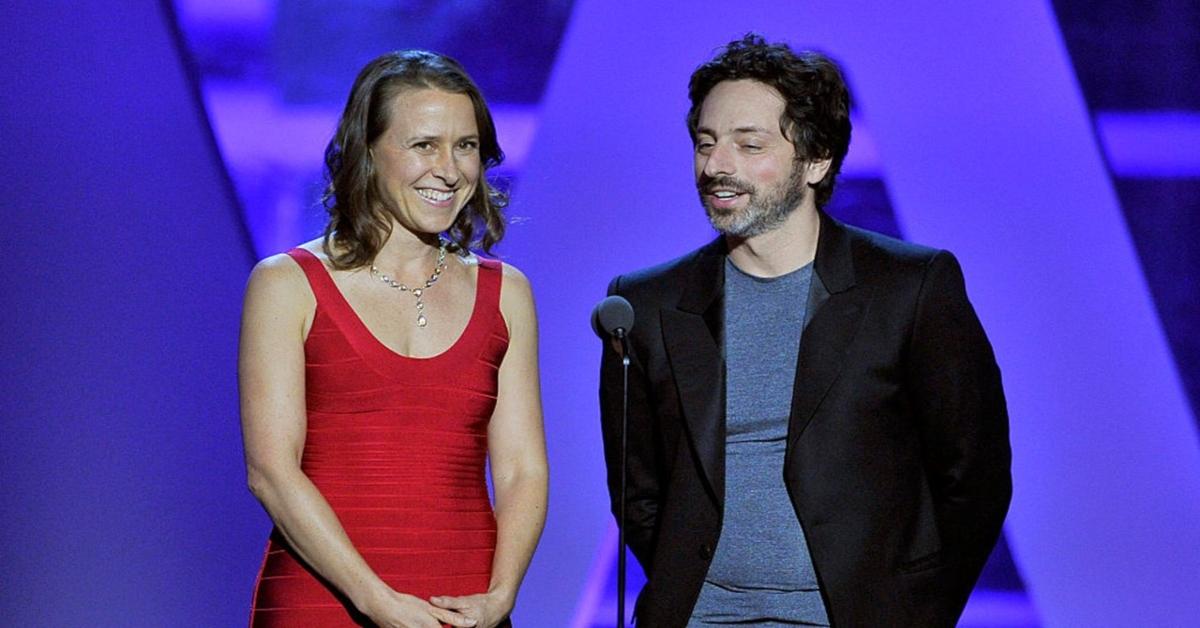 Article continues below advertisement
This isn't Sergey Brin's first divorce.
In May 2007, Brin married biotech analyst and entrepreneur Wojcicki — the creator of 23andMe. Although they had a son and a daughter together, they grew apart. They started living separately and ultimately finalized their divorce in 2015 after Brin had an extramarital affair with Amanda Rosenberg — Google Glass's marketing director.
Article continues below advertisement
What large tech company did Shanahan found?
Shanahan is the founder and CEO of ClearAccessIP, which is an integrated patent management technology. The company specializes in IP development, management, and transactions using a patent-protected technology. The company's SaaS-enabled Marketplace is the only one-stop-shop for high-stakes IP creation and monetization. Shanahan parlayed her expertise into a successful career. She was recognized as one of San Francisco Business Times' 40 under 40 several years ago.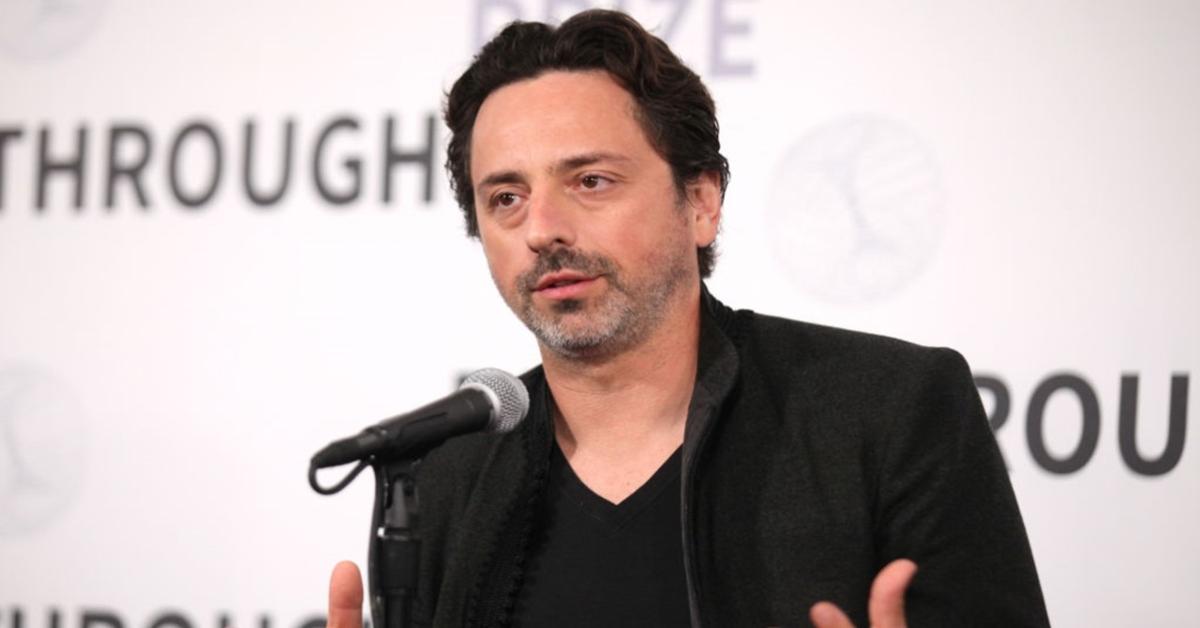 Article continues below advertisement
Article continues below advertisement
What is the Bia-Echo Foundation?
The Bia-Echo Foundation is a private foundation that Shanahan founded. The foundation uses its influence and donations to accelerate social change in order to establish a fair and equitable society for future generations to thrive. The foundation's core areas of investment include reproductive longevity and equality, criminal justice reform, and environmental concerns like clean water, air, and resource management.
Shanahan continues to work towards admirable goals for the environment, humanity, and technology. Clearly, she's a driven and successful CEO even though she isn't well known. Shanahan is coming into her own as a true mogul — as much or even more than Brin.