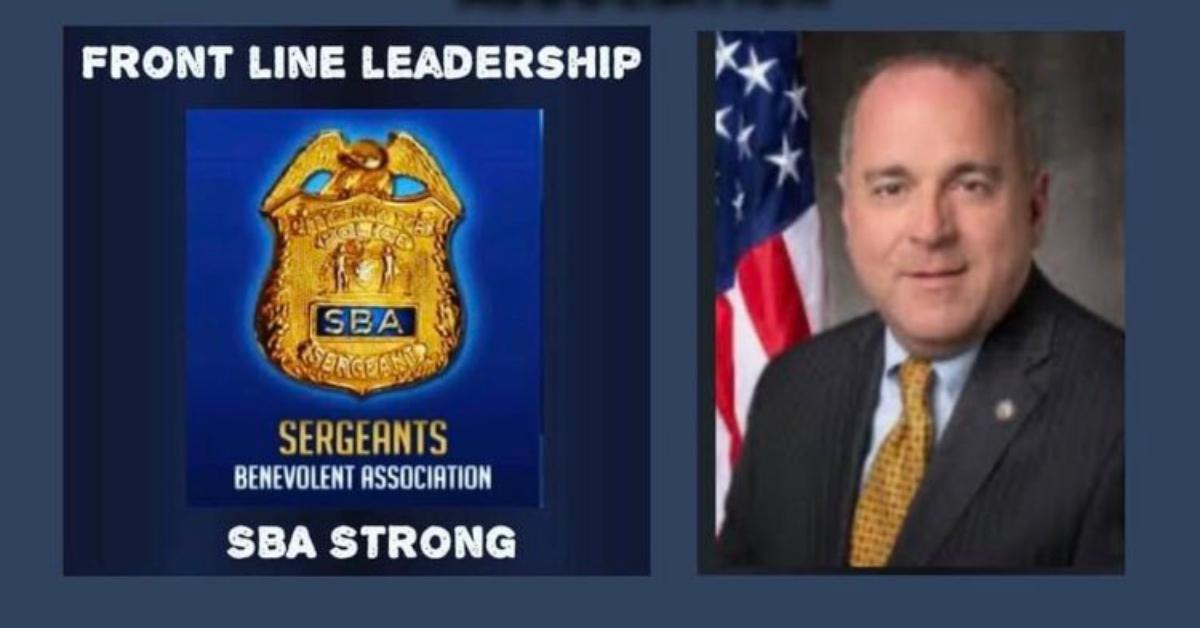 SBA Union President Ed Mullins Resigns After FBI Raid
By Danielle Letenyei

Oct. 6 2021, Published 11:54 a.m. ET
Ed Mullins, president of the New York Police Department's SBA (Sergeants Benevolent Association), resigned Oct. 6, 2021, just hours after the FBI raided his home and SBA office. Mullins has been the SBA's union president since 2002, and his salary is estimated to be more than $220,000, according to the Associated Press.
Article continues below advertisement
The FBI raided Mullins' home in Port Washington, Long Island, and his office at the SBA early on Oct. 5 as part of an investigation into possible misappropriation of union funds and alleged mail and wire fraud, the New York Post reported.
Why did the FBI raid the SBA?
"The nature and scope of this criminal investigation has yet to be determined. However, it is clear that President Mullins is apparently the target of the federal investigation," the SBA executive board said in a statement to union members. "We have no reason to believe that any other member of the SBA is involved or targeted in this matter."
Article continues below advertisement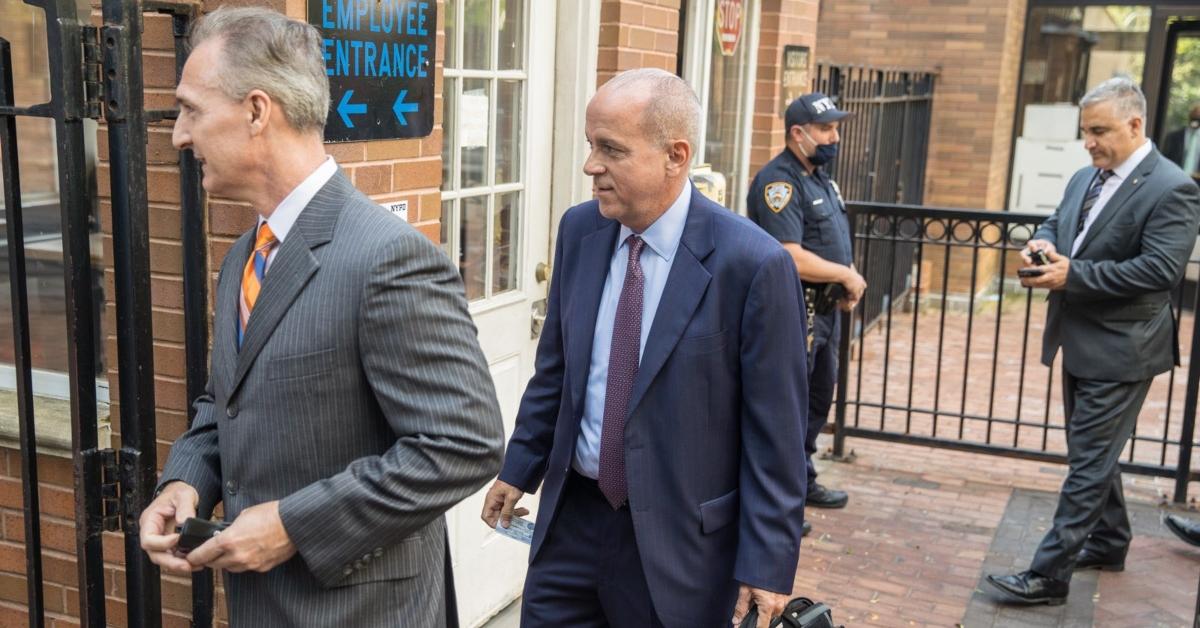 Mullins agreed to resign at the request of the SBA board. "Like all of us, Ed Mullins is entitled to the presumption of innocence, and we ask you to withhold judgment until all the facts have been established," the SBA stated.
Article continues below advertisement
Mullins is often called "bombastic"
Mullins has been with the NYPD since 1982. In 2002, he took the helm of the SBA union, which represents 13,000 active and retired NYPD officers and controls a $264 million retirement fund.
Often referred to as "bombastic" and "a firebrand" by the New York press, Mullins is no stranger to controversy. He's known for getting into clashes with city officials, including NYC mayor Bill de Blasio. He has also gotten in hot water on a couple of occasions for comments he made on Twitter.
Article continues below advertisement
Mullins was charged with misconduct over Twitter comments
Earlier in 2021, Mullins was charged with misconduct by an NYPD civilian watchdog group for bigoted and profane comments he made on the SBA Twitter page and for posting the arrest record of the mayor's daughter, Chiara de Blasio, reports Gothamist.
In now-deleted SBA Twitter posts, Mullins reportedly called former city councilman Ritchie Torres, who is gay, a "first-class whore," and then-NYC health commissioner Oxiris Barbot a "bitch."
Article continues below advertisement
Over 11 complaints of alleged misconduct have been filed against Mullins throughout his career, and he has a history of using the SBA Twitter account to make offensive and even racist comments, Gothamist reports.
Article continues below advertisement
In 2019, Mullins shared a racist video with SBA union members that referred to Black people as "monsters" and public housing as a "war zone," the New York Post reported. Mullins told the New York Post that he didn't listen to the narration on the video before he sent it out.
Mayor de Blasio says Mullins dishonored his uniform
Mayor de Blasio appears to be happy about Mullins' resignation. "Ed Mullins dishonored his uniform, his city and his union more times than I can count. It was just a matter of time before his endless hatred would catch up with him. That day has come," de Blasio tweeted in response to the news.