Saudi Fund Invests $2 Billion in Jared Kushner Company—The Controversial Deal, Explained
Jared Kushner's private equity company just got a major dose of funding. The Saudi Arabia sovereign wealth fund invested $2 billion into the company, proving Trump-era ties are still strong between the allies.
Article continues below advertisement
Here's what to know about Kushner, former senior advisor of Donald Trump during his presidential term and husband of Ivanka Trump, as Saudi Arabia bets big on his next private equity venture.
Saudi Arabia's $620 billion fund invests in Jared Kushner's company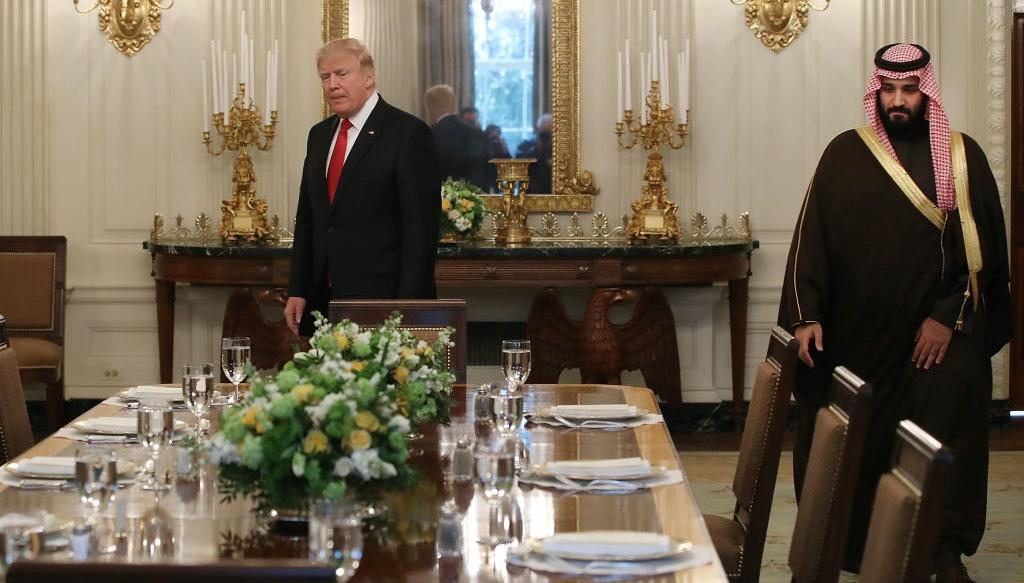 With $620 billion in assets under management, Saudi Arabia's public fund is one of the world's largest sovereign funds. The fund, led by Crown Prince Mohammed bin Salman, invested $2 billion of that money into Kushner's Affinity Partners. The young private equity company launched just last year in Miami.
Article continues below advertisement
Saudi Arabia's wealth fund panel was torn on the Jared Kushner investment
Reports suggest that Saudi Arabia's crown prince made the decision to invest at all (let alone such a sizable dollar amount) in Kushner's company. Meanwhile, the sovereign wealth fund's decision-making panel didn't agree.
The panel cited numerous reasons for being against the investment, including "the inexperience of the Affinity Fund management," the fact that Saudi Arabia would be making "the bulk of the investment and risk," "unsatisfactory" due diligence, and "public relations risks" that could arise as a result of the investment. That dissent wasn't enough to stop the Crown Prince from overruling the panel's decision and pushing the investment forward.
Article continues below advertisement
Concerns of breaches of ethics are rampant. The most notable issue traces back to the fact that Kushner defended the crown prince during Trump's presidency in 2018. According to U.S. intelligence agencies, the prince approved the brutal murder of journalist Jamal Khashoggi. The royal denied his involvement but said on an appearance on CBS's 60 Minutes that he takes responsibility for the killing.
What will Kushner do with the $2 billion from Saudi Arabia?
Kushner is still working on building up a larger pool of investment capital for Affinity Partners. He's aiming for $7 billion under management, but so far has only come up with $2.5 billion (80 percent of which stems from the Saudi public fund's recent investment).
Article continues below advertisement
The Saudi sovereign wealth fund also invested in a private equity venture with former Treasury secretary Steven Mnuchin. However, Mnuchin only got $1 billion, just half of Kushner's receipt.
Ultimately, Kushner's private equity company looks like it will move forward thanks in large part to Saudi Arabia. However, critics have concerns over its almost entirely overseas funding. Nonprofit organization Public Citizen's president, Robert Weissman, said the deal "makes the business partnership appear even more to be both a reward to, and an investment in, Kushner."
If Trump decides to try for reelection in 2024, officials are likely to have serious questions about international ethics regarding the relationship between the Saudi crown prince and the Trump family (Kushner included).