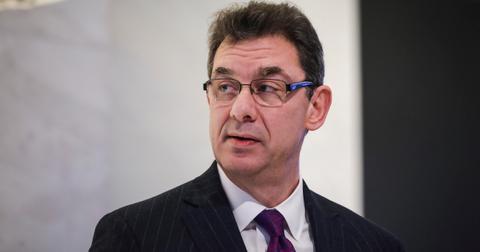 Pfizer CEO Says COVID-19 Vaccine Could be Ready This Year
By Mark Pygas

Updated
Albert Bourla, CEO of pharmaceutical giant Pfizer, has said there is a 60 percent chance the company's scientists will know whether their vaccine is effective by the end of October. If all goes to plan, the vaccine could be distributed by the end of the year.
When will Pfizer COVID vaccine be ready?
According to Bourla, Pfizer's vaccine could be ready for distribution by the end of the year. This news comes after reports that President Donald Trump wants to deploy a vaccine before election day, with the CDC telling healthcare providers to prepare for the possibility of a vaccine by November. The CEOs of nine drug companies, including Pfizer, responded by pledging not to rush testing and approval processes.
However, Bourla seems to believe that a vaccine may be ready by the end of the year. "We have a good chance that we will know if the product works by the end of October," Bourla told CBS. "And then, of course, it is the regulator's job to issue a license or not."
Asked whether Americans would have to wait until 2021 for the vaccine, Bourla replied, "I don't know if they have to wait until 2021, because, as I said, our studies, we have a good chance that we will know if the product works by the end of October."
Asked the same question again, Bourla explained, "I cannot say what the FDA will do. But I think it's a likely scenario, and we are preparing for it. For example, we started already manufacturing and we have already manufactured hundreds of thousands of doses, so just in case we have a good study readout, conclusive and FDA plus the advisory committee feels comfortable that we will be ready."
Who is CEO of Pfizer?
Albert Bourla spent more than 25 years at Pfizer before becoming CEO. He began his career in 1993 in the Animal Health Division as Technical Director of Greece. In 2001, he moved to New York, where he held several senior roles in the Animal Health Division. From 2010 to 2013, Bourla was President and General Manager of Pfizer's Established Products business. From 2014 to 2017, Bourla led the company's global vaccine unit. Before taking the reins as CEO in January 2019, Bourla acted as Chief Operating Officer. In 2019, Bourla netted $17.9 million in total compensation.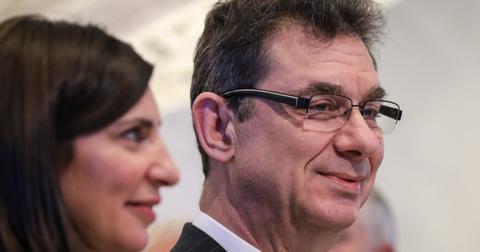 Where is Albert Bourla from?
Albert Bourla is originally from Greece. Bourla is a Doctor of Veterinary Medicine and holds a Ph.D. in the Biotechnology of Reproduction from the Veterinary School of Aristotle University.
What is Pfizer stock price today?
Pfizer rallied on news that it could be one of the first vaccines available. Premarket trading on 14 Sept. saw share prices rise more than 1.55 percent. Pfizer looks set to start the week with a stock price of $36.63.