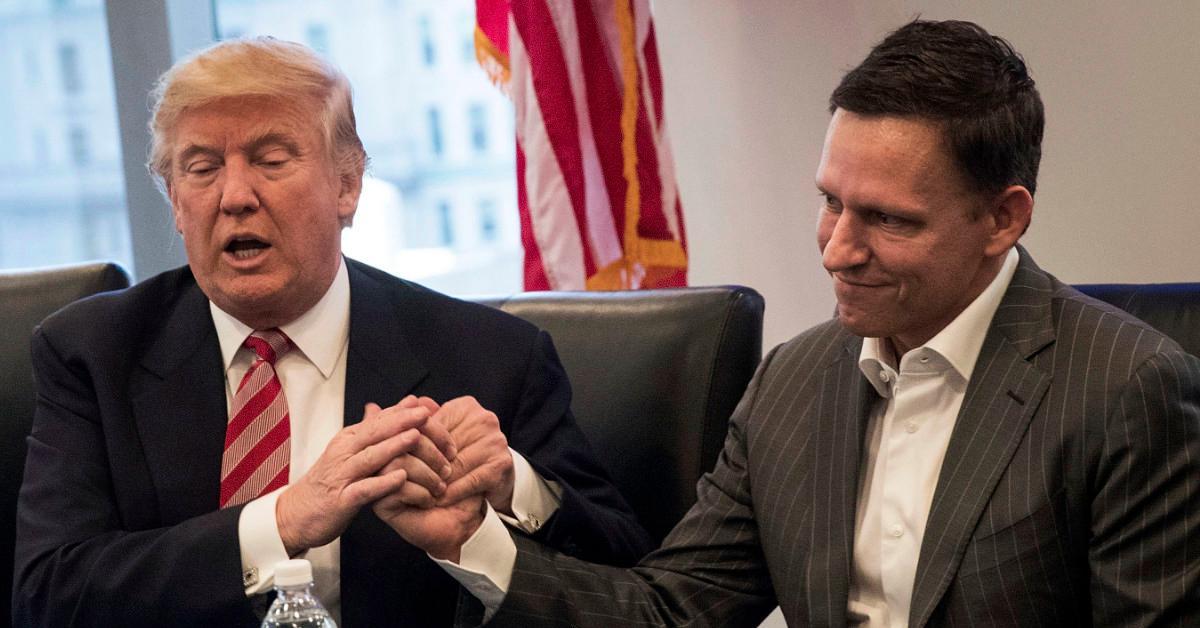 Peter Thiel Was Once One of Trump's Most High-Profile Supporters
By Dan Clarendon

Oct. 6 2020, Updated 1:02 p.m. ET
Is Peter Thiel over Trump? The billionaire co-founder of PayPal and Palantir was one of the largest donors to Donald Trump's 2016 presidential campaign, but he seems to have soured on the U.S. president this year, reportedly opting to sit out of the former Apprentice star's reelection campaign.
Article continues below advertisement
Does Peter Thiel support Trump?
Thiel was once an outspoken Trump supporter, donating $1.25 million to Trump's 2016 presidential campaign—through both super PAC donations and direct campaign contributions—and vouching for the now-president at the 2016 Republican National Convention.
"I don't pretend to agree with every plank in our party's platform; but fake culture wars only distract us from our economic decline, and nobody in this race is being honest about it except Donald Trump," he said at the time. "When Donald Trump asks us to Make America Great Again, he's not suggesting a return to the past. He's running to lead us back to that bright future."
Article continues below advertisement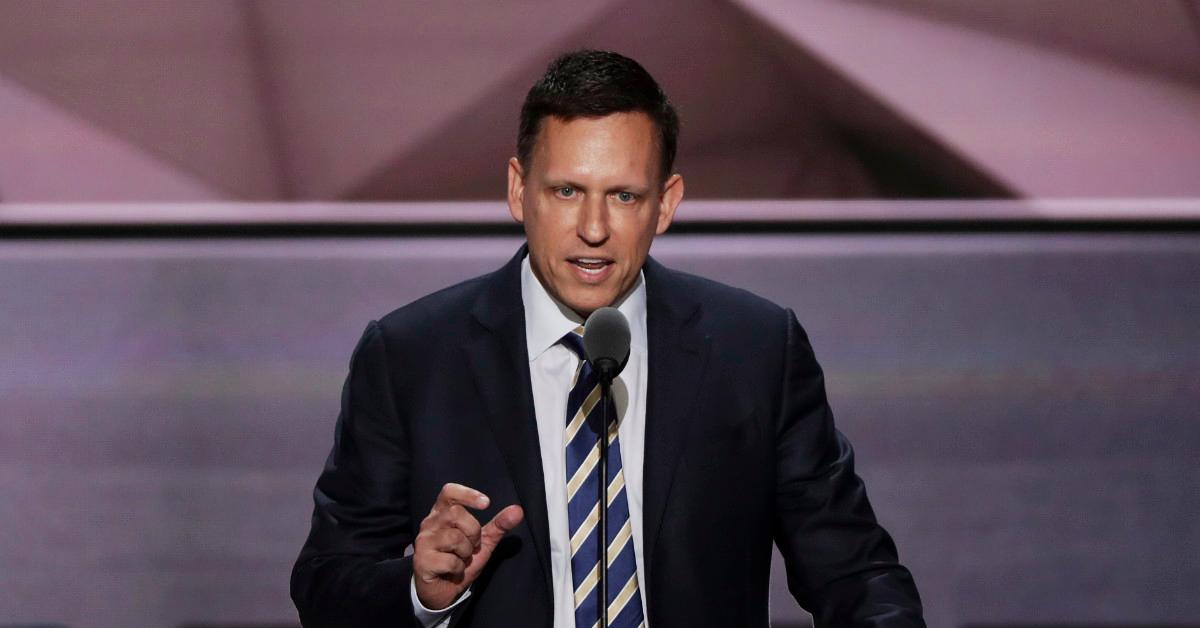 In July 2018, Thiel donated $250,000 to President Donald Trump's joint fundraising committee—a fund benefiting the Republican National Committee and the president's reelection campaign—according to a Federal Election Commission filing cited by CNBC.
Article continues below advertisement
In May 2020, however, sources told The Daily Beast that Thiel had "ghosted" Trump's team and had been "s—t-talking" the president over his response to the coronavirus pandemic, with one insider claiming Thiel was "clearly very frustrated" with Trump's confusing public addresses.
And in July, The Wall Street Journal reported that Thiel was telling friends and associates he planned to sit out of Trump's reelection campaign because he feared the president would lose in November. Thiel believed at the time that the United States would be facing a deep recession and double-digit unemployment numbers by November, putting Trump at a disadvantage to a challenger, according to the WSJ.
(One source even told the newspaper Thiel compared Trump's campaign to the S.S. Minnow, the doomed ship in Gilligan's Island.)
Article continues below advertisement
That said, the Journal's sources say Thiel finds Democratic challenger Joe Biden an uninspired choice for the Oval Office and the 52-year-old is unlikely to publicly break with Trump.
Article continues below advertisement
What are Peter Thiel's politics?
Thiel is a self-described libertarian, per WSJ. He even relocated to Los Angeles in recent years after finding the left-leaning politics of the San Francisco Bay Area intolerable. "Silicon Valley is a one-party state," he said in a 2018 debate at Stanford University, as the newspaper reported at the time. "That's when you get in trouble politically in our society, when you're all in one side."
In 2019, economist George Mason University professor Tyler Cowen called Thiel "the most influential conservative intellectual with other conservative and libertarian intellectuals," according to New York. And the same magazine's Max Read squared Thiel's "post-national techno-libertarianism" with his "bloodthirsty authoritarian nationalism" by describing so-called Thielism as "libertarianism with an abstract commitment to personal freedom but no particular affection for democracy—or even for 'politics' as a process by which people might make collective decisions about the distribution of power and resources."