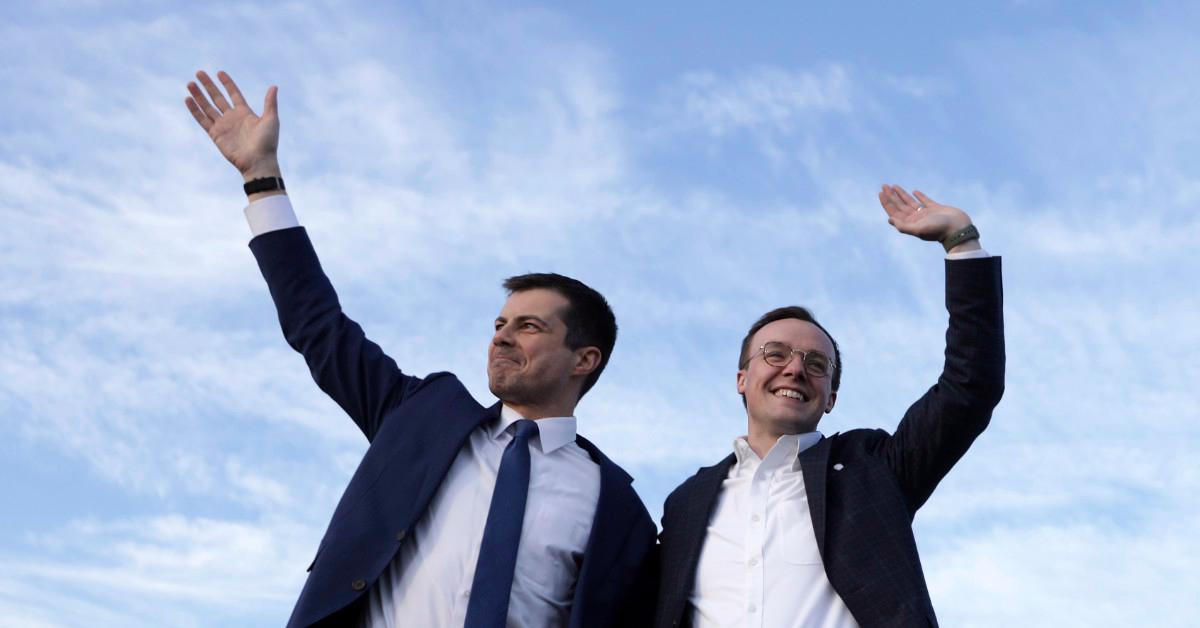 Chasten Buttigieg Shares the Spotlight in New Documentary "Mayor Pete"
The new documentary Mayor Pete, which starts streaming on Amazon Prime Video on Nov. 12, delves not just into Pete Buttigieg's run for president in 2020, but also his family life, including his marriage to Chasten Buttigieg. In the trailer for the documentary, Chasten cheers on Pete's political ambitions, not just for their sake but for future generations of leaders. "You're gonna tell every single gay kid in this country that it gets better," Chasten tells Pete in a backstage chat.
Article continues below advertisement
Chasten Buttigieg
Teacher, Writer, LGBTQ Activist
Net worth: $250,000 (with husband Pete Buttigieg)
Chasten Buttigieg is a former middle-school teacher, published author, LGBTQ activist, and Harvard Institute of Politics fellow.
Birthdate: June 23, 1989
Birthplace: Traverse City, Mich.
Husband: Pete Buttigieg
Nationality: American
"We definitely don't have a perfect relationship, but nobody does," Chasten told People last year. "Part of partnership is the good and the hard. I'm just lucky that I found a partner who can be there for both […] because the good is always great, but the tough is really where you see a partnership shine." Read on for more of Chasten's story so far.
Article continues below advertisement
Who are Chasten Buttigieg's family members?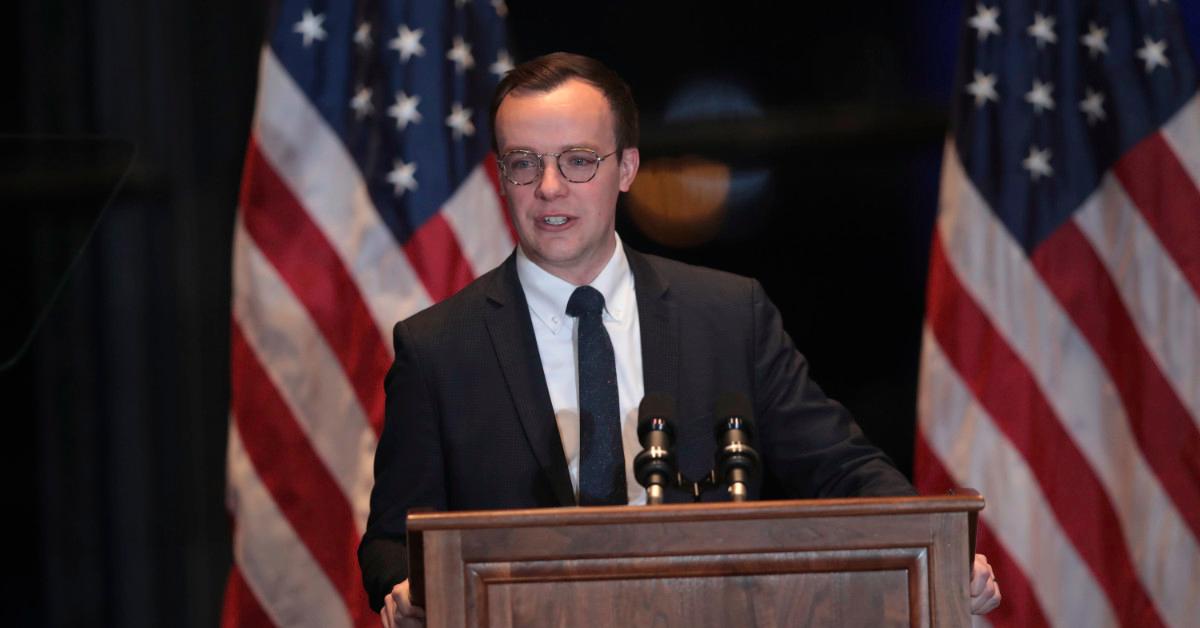 Chasten grew up in Chums Corner, Mich., the son of landscaping business owners Sherri and Terry Glezman, according to The New York Times. Around 2015, while a master's student in education living in Chicago, Chasten met Pete on the dating app Hinge, reports People.
The duo met for a minor-league baseball game on their first date and held hands as they watched the postgame fireworks. "Literally, there were fireworks on our first date," Chasten told The New York Times in 2018 after they tied the knot in South Bend, Ind. "It was kind of ridiculous, I know, but I was hooked." In Aug. 2021, the couple announced that they had become parents, and a couple weeks later, they introduced the world to their two children, Penelope Rose and Joseph August Buttigieg.
Article continues below advertisement
What's Chasten Buttigieg's net worth?
Online reports of Chasten's net worth are sketchy, but CelebrityNetWorth.com reports Pete has a net worth of $250,000. Pete made his relatively low net worth a talking point at the New Hampshire Democratic debate in Feb. 2020, as he argued with other prospective Democratic nominees. "As the only person on this stage who is not a millionaire or a billionaire, I know a thing or two about building a movement because mayor of South Bend, Indiana, is not exactly an establishment fundraising powerhouse."
Article continues below advertisement
What does Chasten Buttigieg do for a living?
After getting his MSE from DePaul University and working as a substitute teacher for Chicago Public Schools, Chasten became a teacher at a Montessori school in Mishawaka, Ind., where he taught humanities and drama, according to The Indianapolis Star.
More recently, Chasten was a Harvard University Institute of Politics fellow for the fall 2020 semester. And in Sept. 2020, he released his bestselling memoir, I Have Something to Tell You, billed as a "moving, hopeful, and refreshingly candid memoir by the husband of Pete Buttigieg about growing up gay in his small Midwestern town, his relationship with Pete, and his hope for America's future."