Peng Shuai: Tennis Officials Still Concerned After Her Reappearance
Tennis star Peng Shuai—a Chinese athlete with a reported net worth of $1.5 million—reappeared in photos and video footage over the weekend following nearly three weeks out of public view. However, sports officials are still concerned for the 35-year-old athlete.
Article continues below advertisement
Peng Shuai
Professional Tennis Player
Net worth: $1.5 million (unconfirmed)
Peng Shuai is a Chinese tennis player who won women's doubles titles at Wimbledon in 2013 and the French Open in 2014. At one time, she was ranked No. 1 in the world.
Birthdate: January 8, 1986
Birthplace: Xiangtan, Hunan
Nationality: Chinese
"It was good to see Peng Shuai in recent videos, but they don't alleviate or address the WTA's concern about her well-being and ability to communicate without censorship or coercion," a Women's Tennis Association spokesperson told Reuters on Nov. 22.
Article continues below advertisement
Peng, a former Wimbledon and French Open champ, was once ranked No. 1 in the world.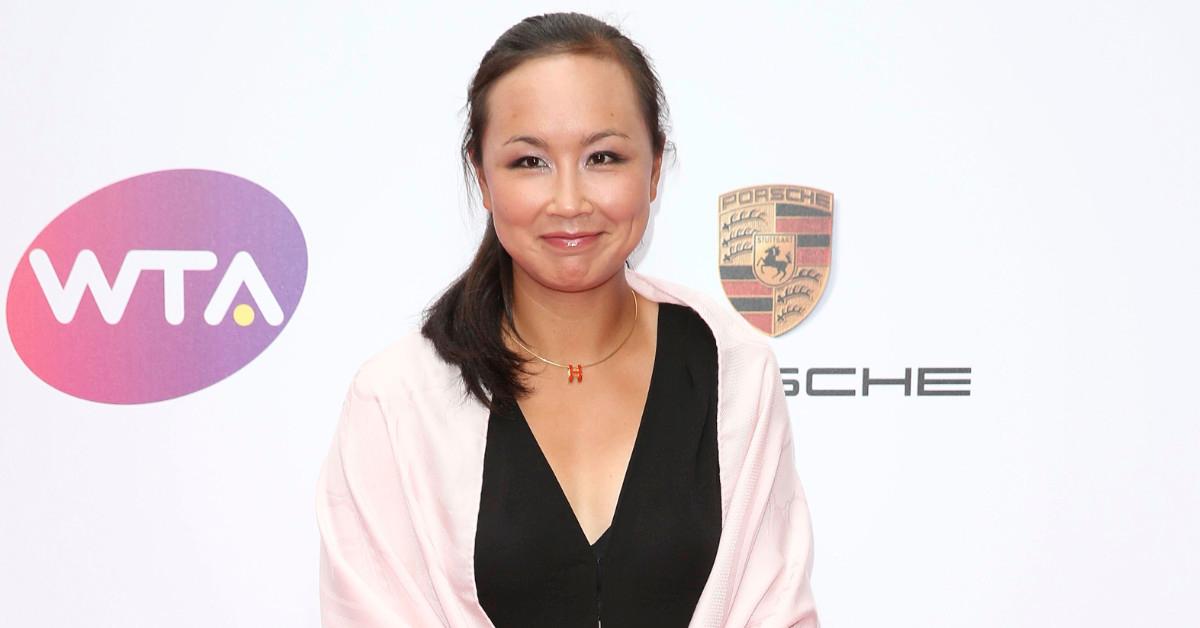 As The Wall Street Journal reports, Peng is the only Chinese tennis star to have ever been ranked No. 1 in the world—a feat that she achieved in the women's doubles category in 2014. Alongside Taiwanese player Hsieh Su-wei, Peng won women's doubles titles at the 2013 Wimbledon Championships and the 2014 French Open. A tennis player since age 8, Peng competed in three Summer Olympics and represented China in Beijing in 2008, London in 2012, and Rio in 2016.
Article continues below advertisement
Peng dropped out of the spotlight after accusing a retired Chinese official of sexual assault.
A Nov. 2 post on Peng's verified account on the social media platform Weibo accused former Chinese Vice Premier Zhang Gaoli, a retired Communist Party official, of sexual assault—alleging that he had a years-long, on-and-off relationship with her that was sometimes consensual and other times involved forced sex, according to The Wall Street Journal.
Article continues below advertisement
The post was later deleted, and Chinese censors deleted mentions of the allegations online. They took Peng's Weibo account out of search results, although Chinese authorities haven't acknowledged the allegations publicly yet, CNN reports.
Peng wasn't seen in public for nearly three weeks after the post briefly appeared online. During that time, fellow tennis stars—including Serena Williams and Naomi Osaka—expressed their concern for Peng's wellbeing, according to Reuters.
On Nov. 14, WTA Chairman Steve Simon called for an investigation into Peng's allegations. He added that the WTA hadn't been successful in its attempts to contact the tennis star, The Wall Street Journal reported.
Article continues below advertisement
Peng reappeared in video and photos posted online, but questions about her safety linger.
On Nov. 20, state media journalists shared footage of Peng at a dinner with executives of the state-backed China Open. The following day, the China Open's official Weibo account shared photos of her at a youth match at the National Tennis Center in Beijing, according to The Wall Street Journal.
Peng also had a 30-minute phone call with International Olympic Committee President Thomas Bach on, Nov. 21. Peny said that she was safe at home in Beijing and wanted privacy, according to an IOC statement.
However, the WTA isn't reassured and said, "This video does not change our call for a full, fair and transparent investigation, without censorship, into her allegation of sexual assault, which is the issue that gave rise to our initial concern," the organization's spokesperson told Reuters.
If you need support, call the National Sexual Assault Hotline at 1-800-656-4673 or visit RAINN.org​ to chat online one-on-one with a support specialist at any time.