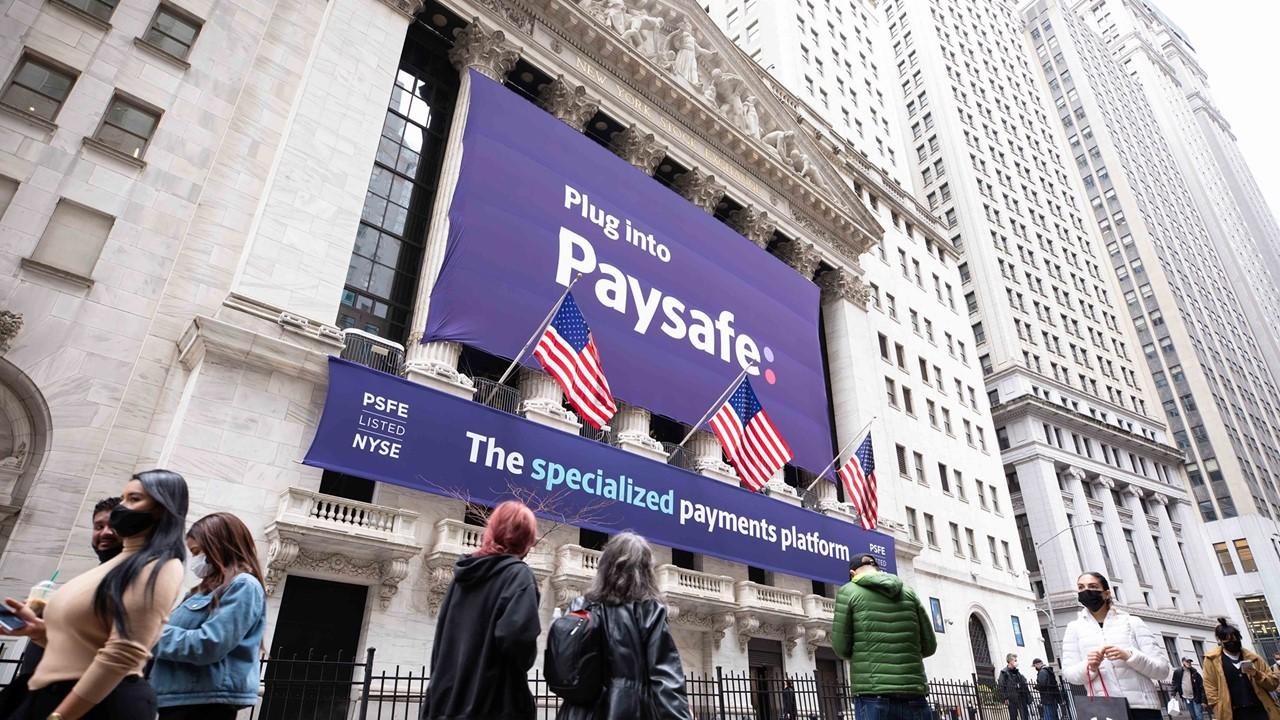 Why Paysafe Looks Like a Good Long-Term Investment
Investors are eager to know Paysafe's (PSFE) stock forecast after watching it pull back from its peak ahead of its first-quarter earnings report. Where will Paysafe be in 2025? Is PSFE stock a good long-term investment now?
Article continues below advertisement
Article continues below advertisement
Paysafe (PSFE) is a fintech company based in London, but it has a global footprint. It went public in a SPAC merger. It was previously a public company with shares listed in London until 2017 when Blackstone and CVC took it private.
Paysafe brands include Skrill, Neteller, Paysafecard, and Paysafecash. Paysafe processes payments for businesses and consumers. It has become a favorite payment processor for the online gambling industry. For example, it handles payments for companies like DraftKings, Betfair, PokerStars, and Bet365.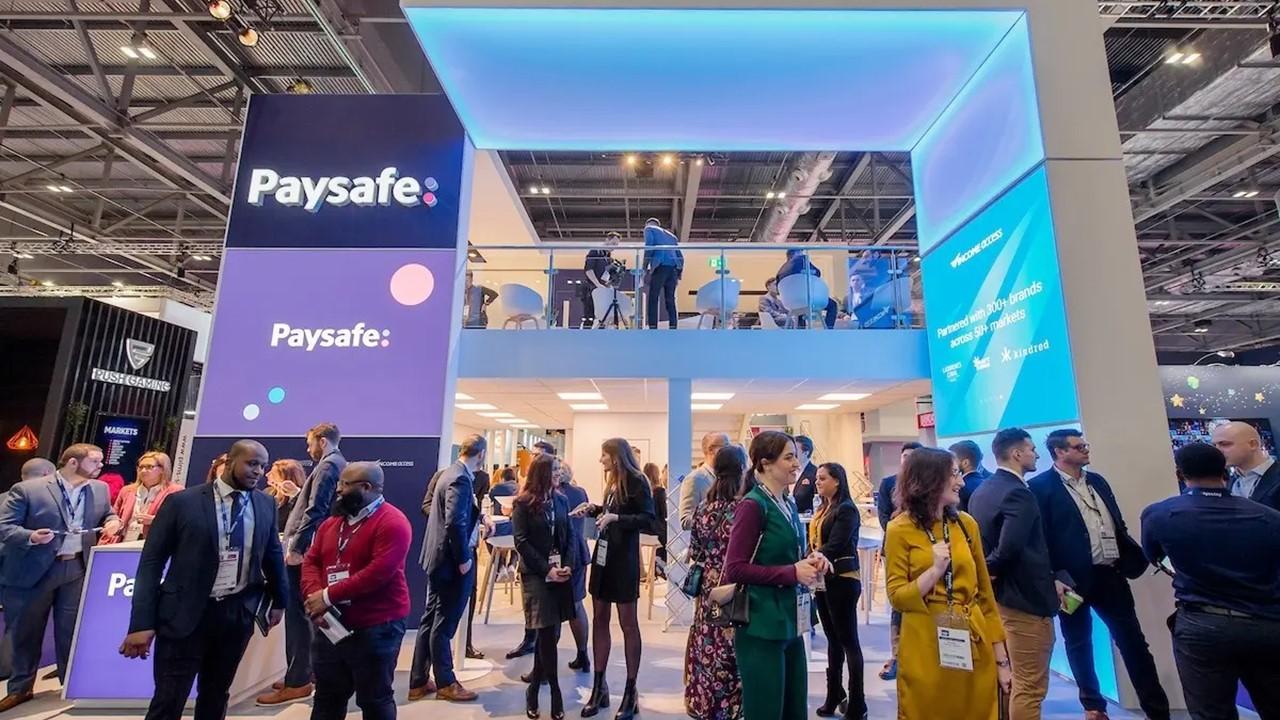 Article continues below advertisement
Paysafe's target price before its earnings report
Paysafe has traded in the range of $9.60–$19.57 in recent months. At the current price of about $14, it trades almost 30 percent below its peak. The pullback from the highs has prompted curiosity about Paysafe's stock forecast ahead of its earnings. The company plans to report its first-quarter results on May 11.
This will be Paysafe's first earnings report since completing the SPAC merger with Foley Trasimene (BFT) to go public again. The stock has a target price of $19 ahead of the earnings report and it implies 36 percent upside potential from the current price.
Article continues below advertisement
Article continues below advertisement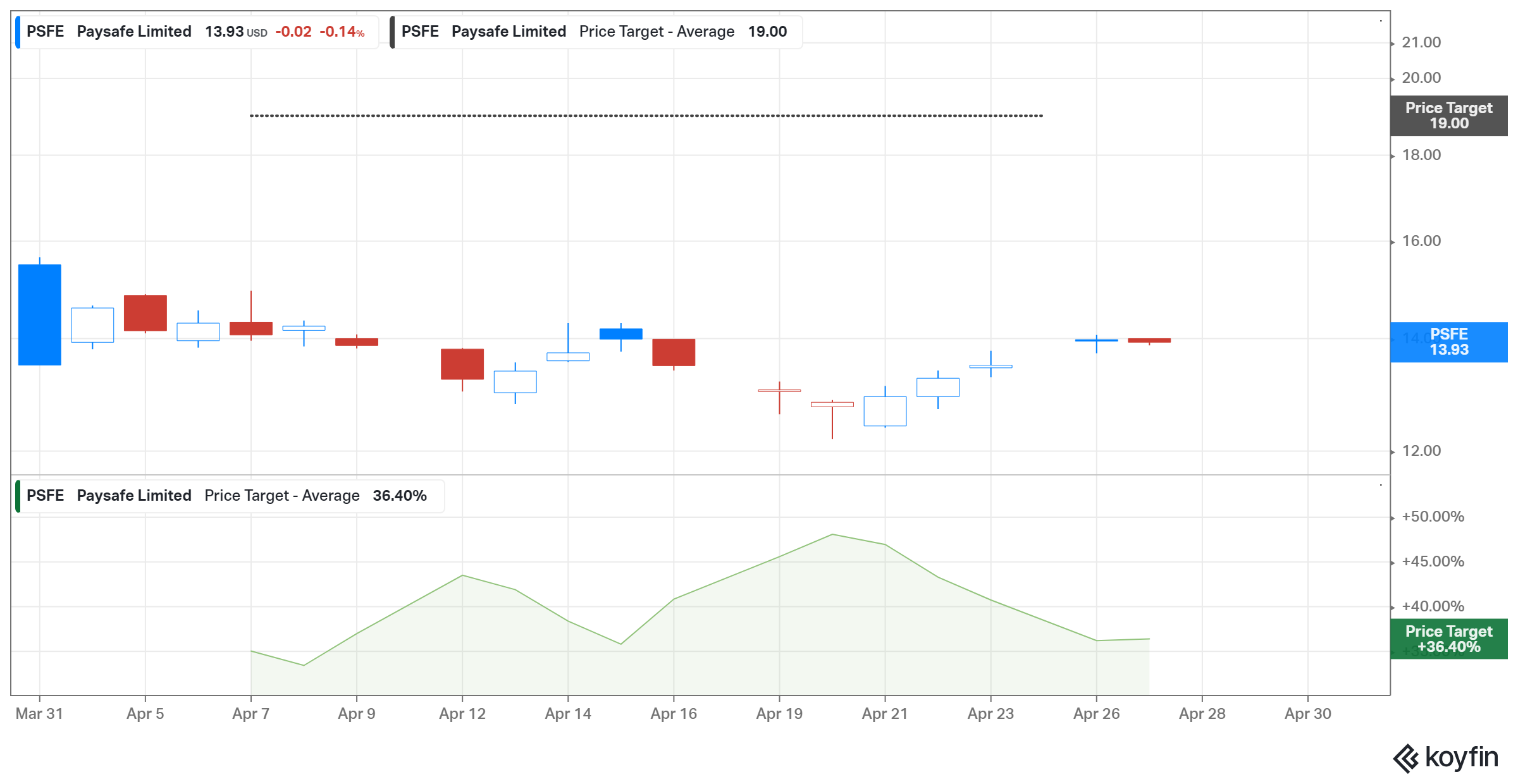 Paysafe's 2025 forecast
If you're considering Paysafe for a long-term investment, you will want to know its outlook at least through 2025. Paysafe has bright growth prospects, which suggests a bullish outlook for the stock for the next several years. For example, as the favorite payment platform for America's online gambling operators, the company stands to make more money as more states legalize online gambling.
Article continues below advertisement
It estimates that the U.S. online gambling market will grow to between $24 billion and $47 billion by 2025 from $3.4 billion in 2019. Globally, online gambling revenue will top $127 billion by 2027 from $53 billion in 2019. Paysafe generated revenue of $1.38 billion in 2020. The amount is forecast to hit $1.88 billion in 2023 and keep growing.
Article continues below advertisement
Is Paysafe a good long-term investment?
Seeing how PayPal and Square stocks have soared, will Paysafe also generate similar juicy returns? The rise of e-commerce and online gambling bode well for fintech companies. The COVID-19 pandemic has also accelerated the shift to digital payments as people try to avoid handling cash. Paysafe sees a $58 trillion addressable market opportunity across its service range.
Article continues below advertisement
The company runs a diversified operation, which lowers its risk profile. Paysafe's double-sided network made up of merchants and consumers gives it an advantage that has been at the center of PayPal's rapid growth for years.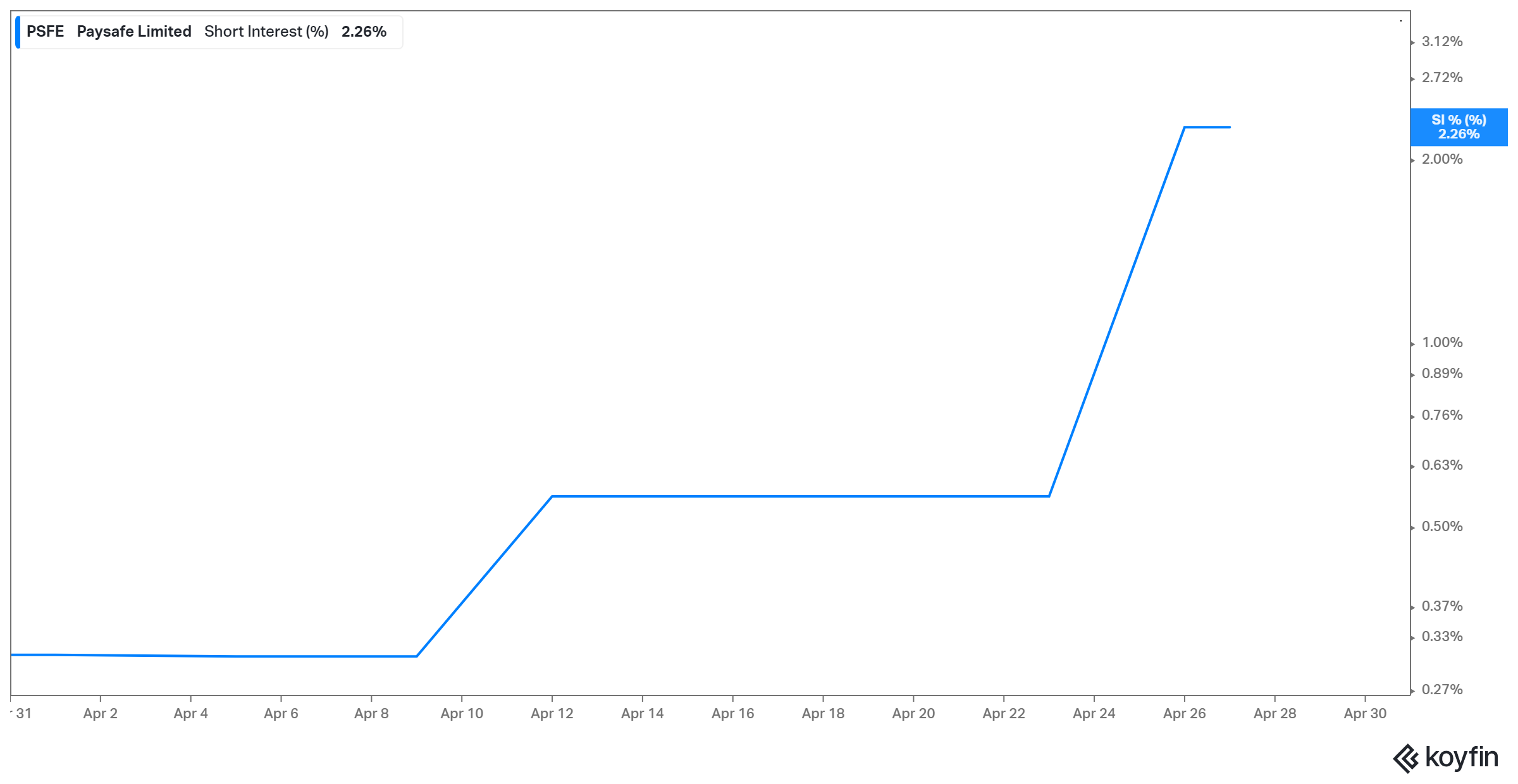 Article continues below advertisement
Article continues below advertisement
Why PSFE stock looks like a buy.
You might want to buy Paysafe stock now for several reasons. The nearly 30 percent retreat of PSFE stock from the peak has opened a window to enter this promising fintech stock at a discount.
Also, if you are investing for the long term, you would want to avoid potential battleground stocks. In that case, you might find Paysafe attractive. The stock's light short interest of 2.3 percent doesn't provide a strong incentive for Reddit investors to turn it into a short squeeze battleground like GameStop and AMC Theatres.
Article continues below advertisement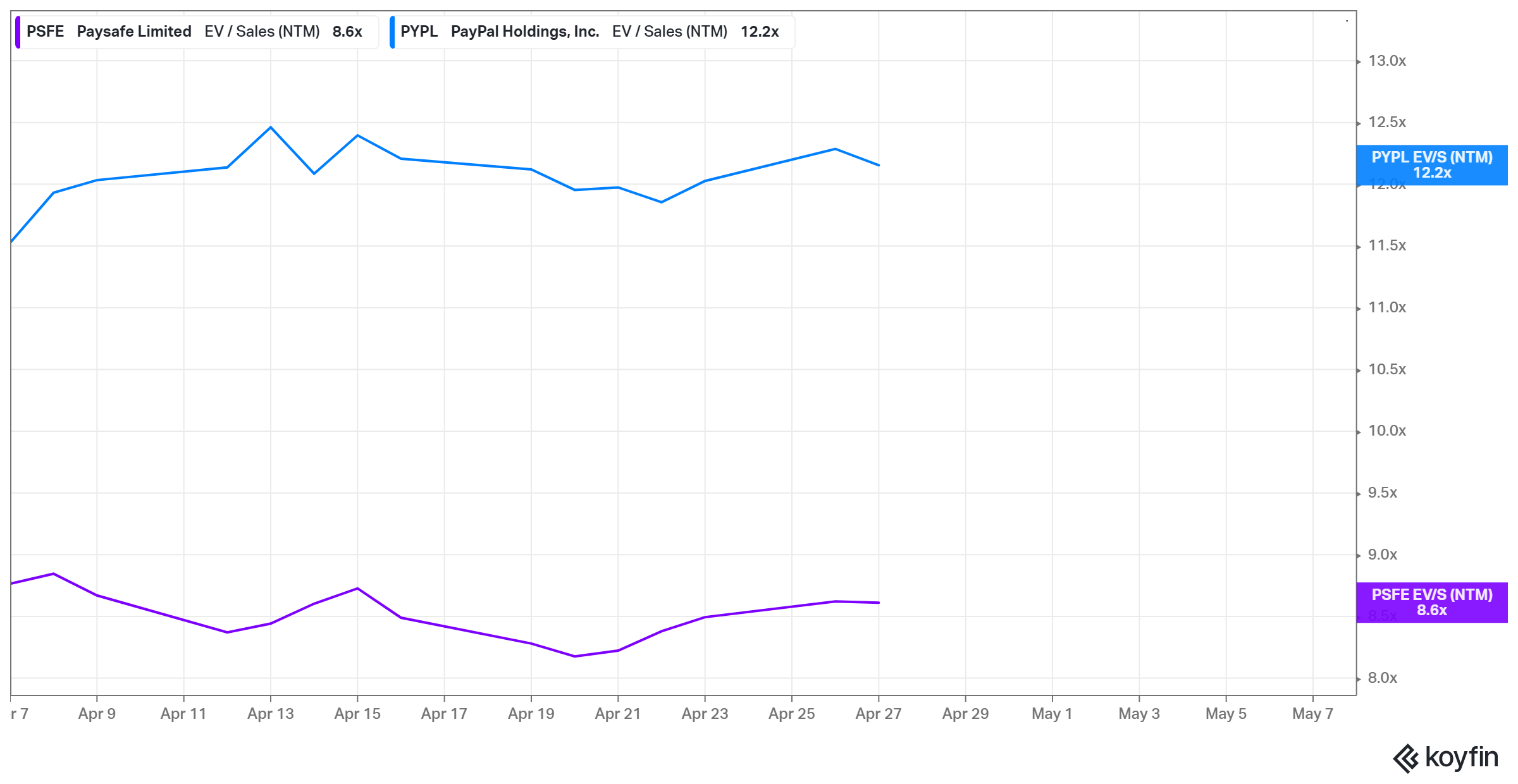 Finally, if you are trying to decide between Paysafe and PayPal, notice that Paysafe trades at a more favorable sales multiple. It trades at a 2021 EV-to-sales multiple of 8.6x compared to PayPal's 12.2x.