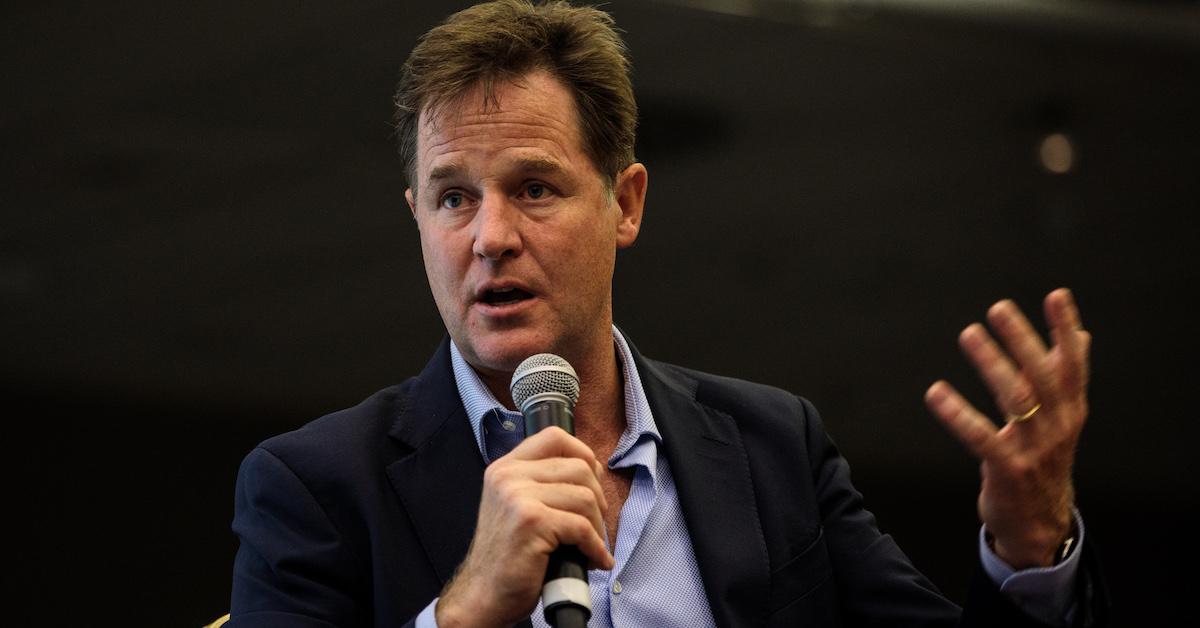 Facebook V.P. Nick Clegg Gets Promoted By Zuckerberg — How Do Their Net Worths Compare?
It looks like Nick Clegg has received a promotion from his boss Mark Zuckerberg.
But how did Clegg go from being a United Kingdom diplomat to now having one of the highest executive positions at Facebook? It is safe to assume that Clegg's salary and net worth are quite high for him to make such a career transition.
Article continues below advertisement
Article continues below advertisement
Here is an in-depth look at how Nick Clegg went from Deputy Prime Minister in the U.K. to now being President of Global Affairs for one of the most influential social media company's and what his net worth is currently.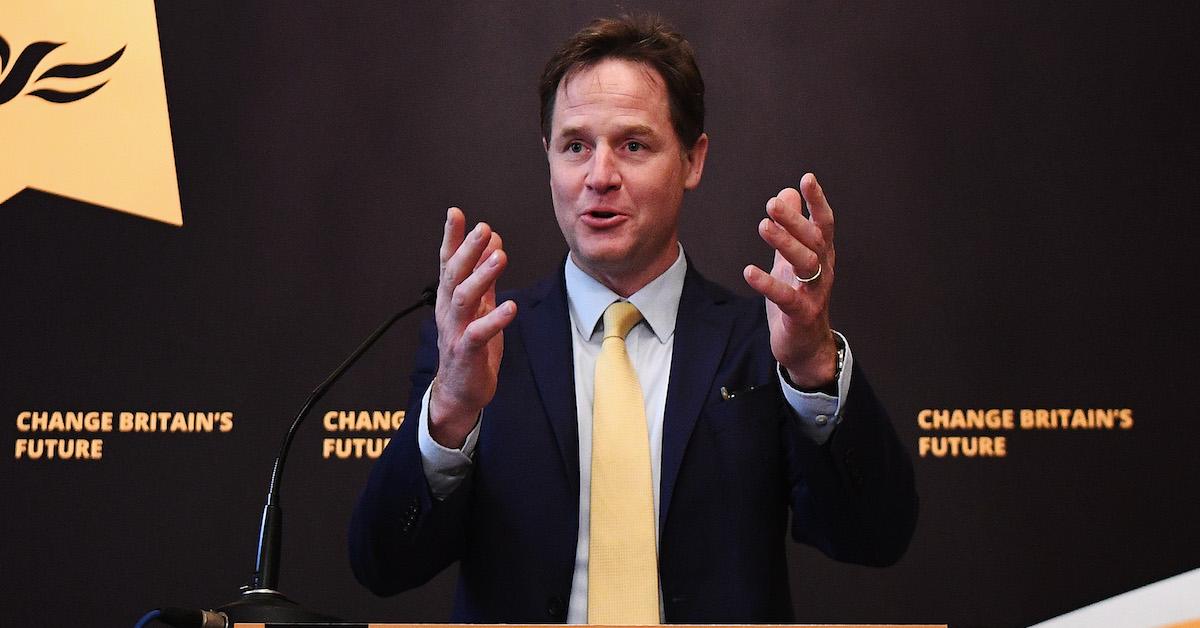 Article continues below advertisement
Nick Clegg has had an extensive political career in the United Kingdom.
The British-born Clegg started his career as a journalist in the U.K. before turning to politics in 1999. He was elected to the House of Commons in 2005, and in 2007, he was named party leader of the Liberal Democrats.
A few years later, Clegg was named Deputy Prime Minister by David Cameron, where he remained until 2015. He ran in the general election in 2017, but lost his seat and decided to make the move to the United States.
Clegg was first hired at Facebook in 2018 after reported being wooed by CEO Mark Zuckerberg for a lengthy amount of time. He was named the Vice-President for Global Affairs and Communications of Facebook, Inc. (now Meta).
Article continues below advertisement
Article continues below advertisement
Nick Clegg is married to Miriam González Durántez, an international trade lawyer.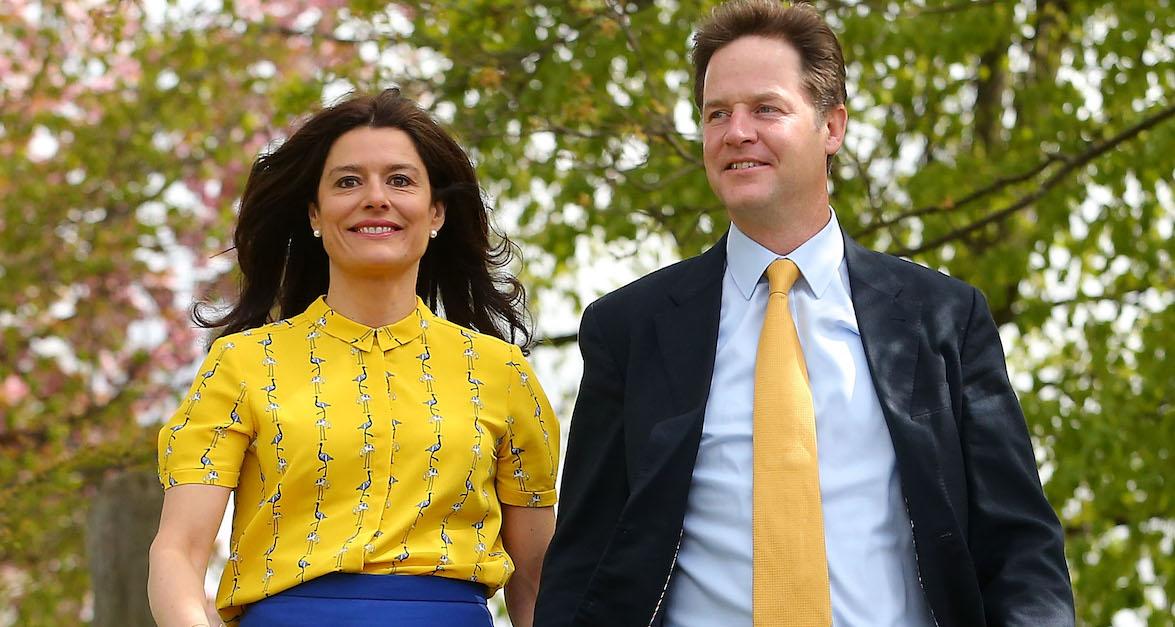 Durántez, who is from Spain, specializes in European Union law, international sanctions, exports, and across-border investigations. Durántez works in Cohen & Gresser's office in Washington, D.C., and London.
She has been married to Clegg since 2000 and the pair are raising their three sons in their home in Atherton, Calif.
So, what is Nick Clegg's net worth?
Now, Clegg might be a little short of Zuckerberg's estimated $77 billion net worth, but in 2019 it was reported that Clegg's salary at Facebook, while he worked as Vice President of Global Affairs, was $656k, though other sites have claimed it was as high as $20 million.
Article continues below advertisement
Nick Clegg
President of Global Affairs of Meta
Nick Clegg is a former politician and current President for Global Affairs at Meta Platforms. He previously served as Deputy Prime Minister of the United Kingdom from 2010 to 2015.
Birthdate: January 7, 1967
Birthplace: Buckinghamshire, England
Birth name: Nicholas William Peter Clegg
Marriage: Miriam González Durántez
Children: Three sons
Education: Robinson College (BA), University of Minnesota (MA), College of Europe (MA)
Political Affiliation: Liberal Democrat
Article continues below advertisement
Now, he is President of Global Affairs of Meta Platforms, so Clegg definitely received a nice pay bump. According to Celebrity Net Worth, Clegg is worth an estimated $4 million.
"Nick will now lead our company on all our policy matters, including how we interact with governments as they consider adopting new policies and regulations, " Zuckerberg said of Clegg's new role at the company.
Zuckerberg also claimed that this decision will allow him to focus more on other aspects of the company such as leading and developing products.
According to Bloomberg, people who are close to Zuckerberg and familiar with his thought process believe he is making these changes because he wants to put more of his energy towards things he feels experienced in like investing in the metaverse.