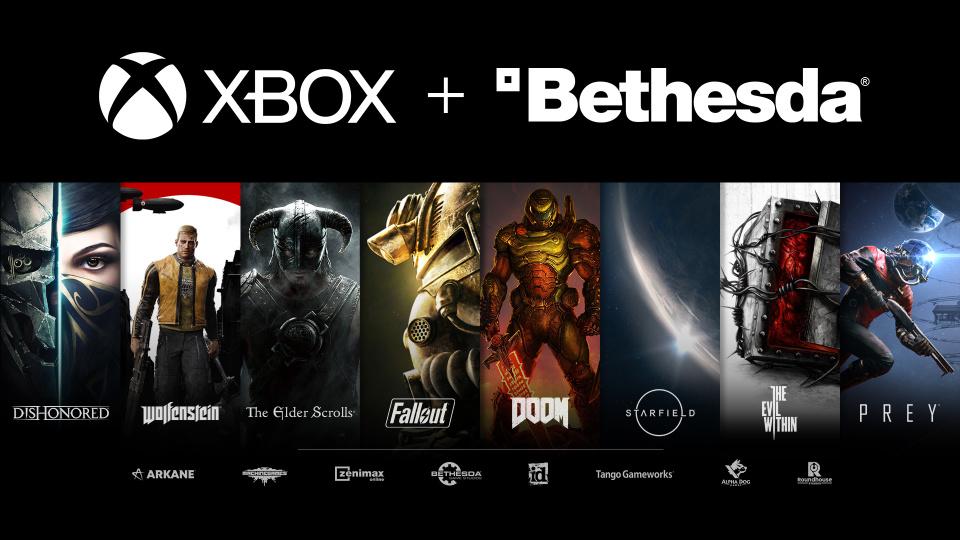 Microsoft Buys ZeniMax and Bethesda Softworks to Gain Edge Over Sony
By Mark Pygas

Sep. 22 2020, Updated 4:24 p.m. ET
Just weeks away from the launch of the Xbox Series X and PlayStation 5, Microsoft appears to have acquired an advantage over Sony. On Monday, Microsoft announced that it had acquired video game giant ZeniMax Media. The parent company of Bethesda Softworks is responsible for the likes of The Elder Scrolls, Fallout, and Doom.
Article continues below advertisement
Is Microsoft buying Bethesda?
In one of the biggest video game purchases ever, Bethesda will acquire privately owned ZeniMax Media. Along with the parent company, Microsoft is set to acquire games studios Bethesda, id, and Arkane. As part of the deal, Bethesda's games will be available on Microsoft's Game Pass subscription service.
Article continues below advertisement
"Bethesda's games have always had a special place on Xbox and in the hearts of millions of gamers around the world," said Xbox boss Phil Spencer in a blog post. "Our teams have a close and storied history working together."
How much did Microsoft pay for Bethesda?
Microsoft will pay $7.5 billion to acquire ZeniMax Media and Bethesda. The deal is one of the most expensive in video game history. Here's how it ranks compared with other video game acquisitions:
Tencent acquired Supercell for $8.6 billion in 2016.
Activision Blizzard acquired King for $5.9 billion in 2015.
Microsoft acquired Mojang for $2.5 billion in 2015.
Facebook acquired Oculus VR for $2 billion in 2014.
Article continues below advertisement
Who owns Bethesda?
Bethesda is owned by parent company ZeniMax Media. Because ZeniMax Media is a privately owned company, we don't know exactly who owns a major stake in it. As of 2007, founder Christopher Weaver held a 33 percent stake, while Providence Equity Partners owned at least 25 percent.
Microsoft's net worth
Microsoft can certainly afford to acquire ZeniMax Media and Bethesda. In March, Microsoft was briefly the only company in the United States worth over $1 trillion as investors hoarded cash amid the coronavirus pandemic.
What is Microsoft's stock price today?
Microsoft stock rose amid news that it was acquiring Bethesda. During trading yesterday, MSFT stock rose over 1 percent to $202.54. Judging by premarket trading today, Microsoft stock looks set for more gains, up another 1 percent at $204.64.