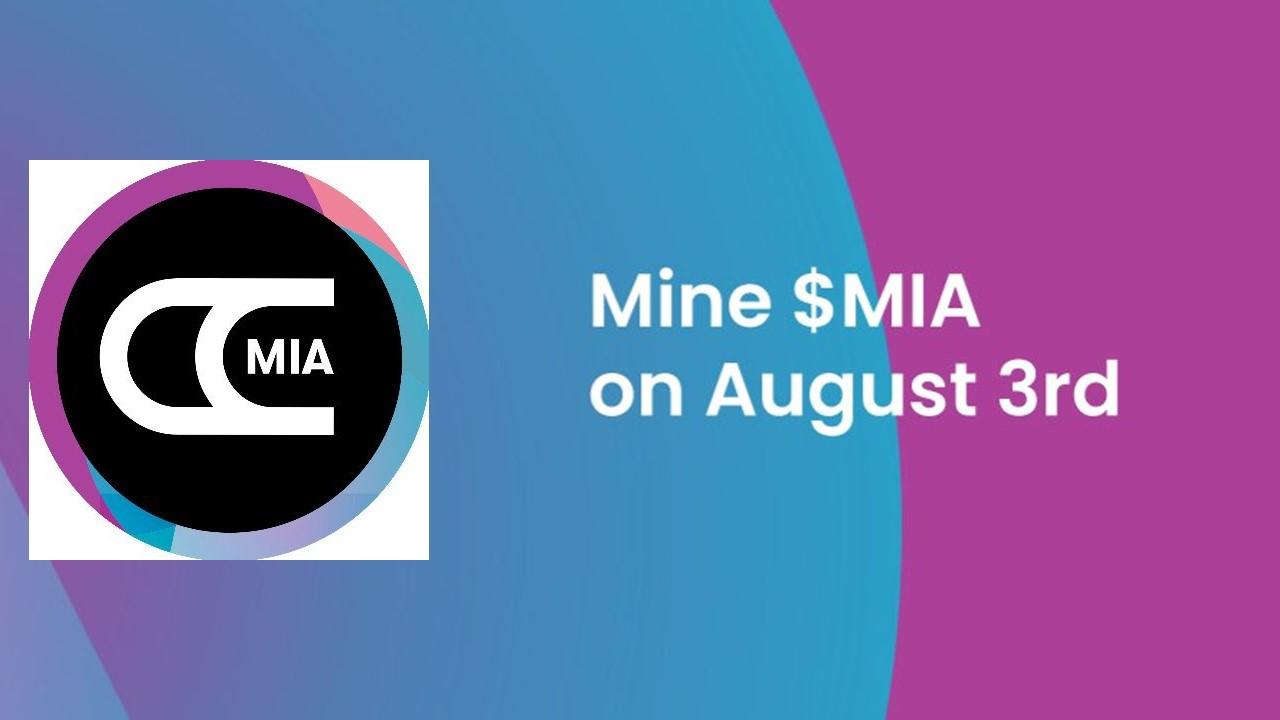 Miami Set to Launch First CityCoin MIA, More Cities to Follow
Miami Mayor Francis Suarez doesn't shy away from talking about his strong support for adopting cryptocurrency and building Miami as the next "tech hub." In fact, he has been seen endorsing Bitcoin. Many people speculate that Miami could become the first major Bitcoin hotspot in the U.S. With his resolution approved, it gives the city permission to look into the possibility of taking in donations via a new crypto project named CityCoins. Miami will be the first city with its own digital currency. The native token, MiamiCoin (MIA), is set to launch on Aug. 3.
Article continues below advertisement
Article continues below advertisement
After the resolution unanimously passed, reports indicated that numerous commissioners aren't sure about the trust put into CityCoins to fulfill its end of the deal. However, built on a platform that supports smart contracts on the Bitcoin network Stacks, CEO Patrick Stanley has put those fears to rest. He has reassured officials that the software will automatically convert the cryptocurrency to USD for the cities' respective CityCoins treasury.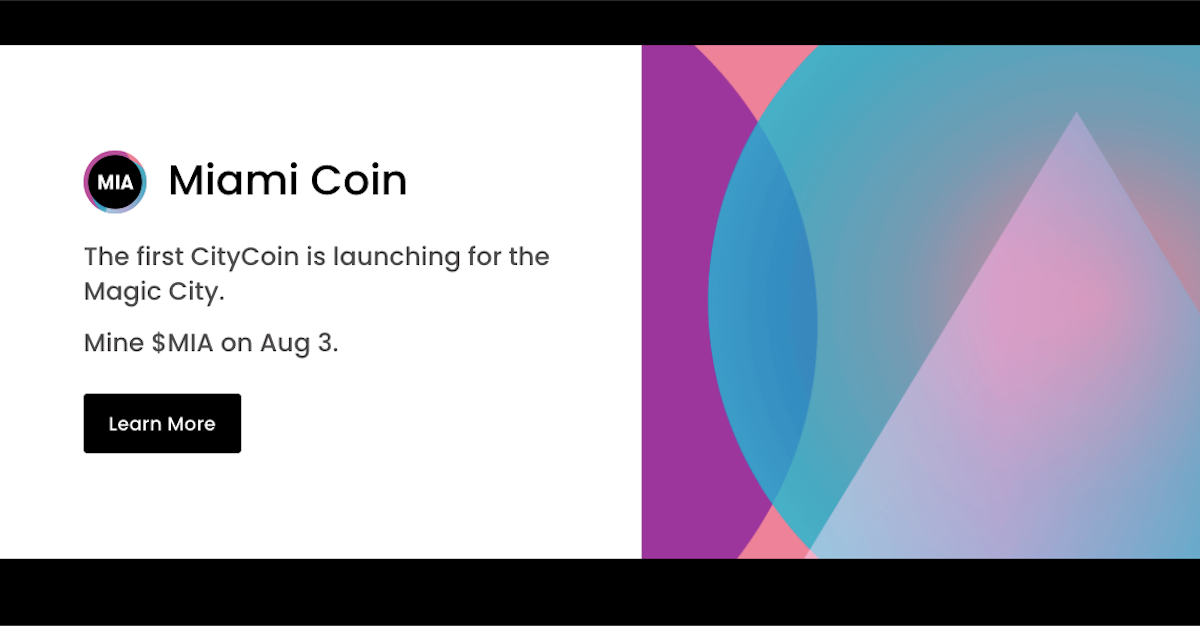 Article continues below advertisement
What can you do with the MIA CityCoins?
Built on open-source software, CityCoins enable developers to build applications and innovative ways for unique use cases. CityCoins allows holders to stack to earn BTC and Stacks (STX) reward yields, mine, lend, borrow, and even program it. At the time of the launch, holders will immediately start to benefit from stacking their city coins to generate yield. More use cases will evolve over time since CityCoins are programmable. As a programmable currency, it can allow for different use cases over time. The goal is for those interested to #pickupthebag and start developing and building applications that can better serve the city.
Article continues below advertisement
Article continues below advertisement
Miami's chief information officer, Michael Sarasti said that the money could be used for "roads, parks, regional resilience." He also said that "the idea is [MiamiCoin users] are making an investment in the quality of the city's future." Ensured by the CityCoins protocol, 30 percent of the funds made from the MiamiCoin treasury must be allocated towards uplifting the city and not for other purposes. The remaining 70 percent can be stacked to generate BTC and STX yields.
How does a city wallet get funded and used?
Every participating city is designated a "city wallet," which is a special wallet that's reserved and can be claimed at any time. It's funded by the CityCoins protocol, which automatically forwards 30 percent of the STX transferred by miners directly to it. City wallets can be used for whatever purpose the city deems fit. As more CityCoins are mined, city treasuries will accumulate STX. Each city's mayor must claim the custody wallet before cities can use the funds.
Article continues below advertisement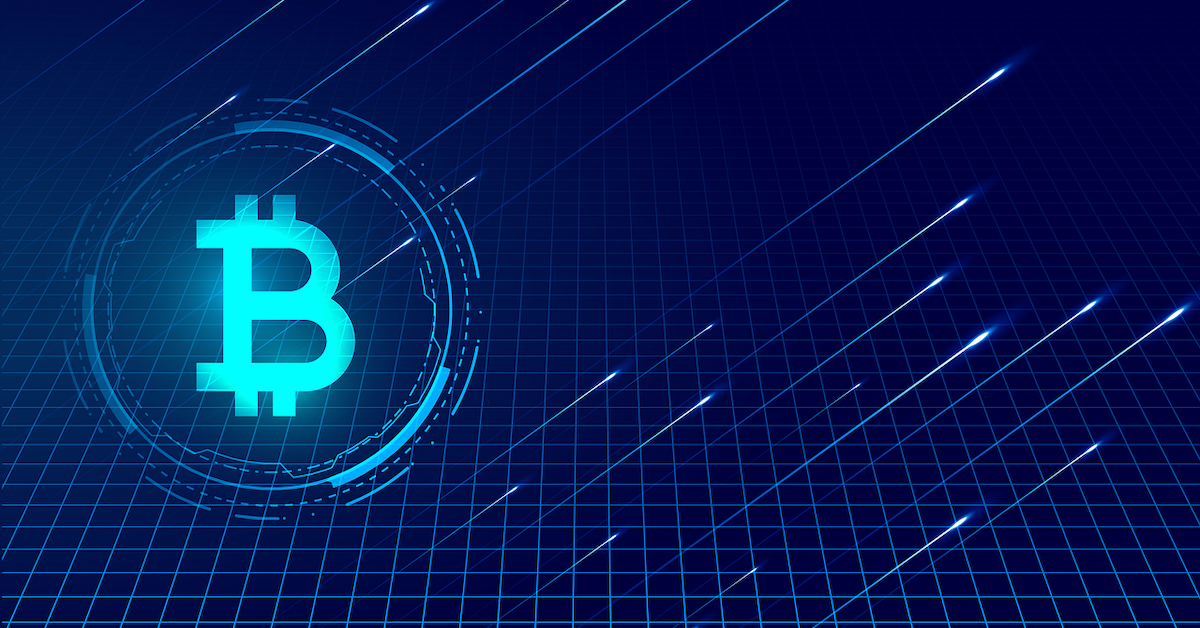 Article continues below advertisement
What is MIA's token economics?
Since this is a protocol that's built on Stacks through CityCoins, the MIA token economics or "tokenomics" are as follows. The launch of the MIA CityCoin will require at least 20 unique wallets to signal activation as part of a function in the smart contract. Then, a countdown will start and leave anyone eligible to mine the CityCoins within a given Stacks block.
Early MIA miners will be incentivized with higher reward rates during the protocol launch. Once the mining is activated, the issuance schedule will start. While highly anticipated, CityCoins hasn't released exactly where MIA can be purchased yet. Individuals who are interested can sign up for updates as the launch date approaches. San Francisco is set to follow the release of its coin and soon. We'll have to wait and see its impact and how many other cities adopt CityCoins.