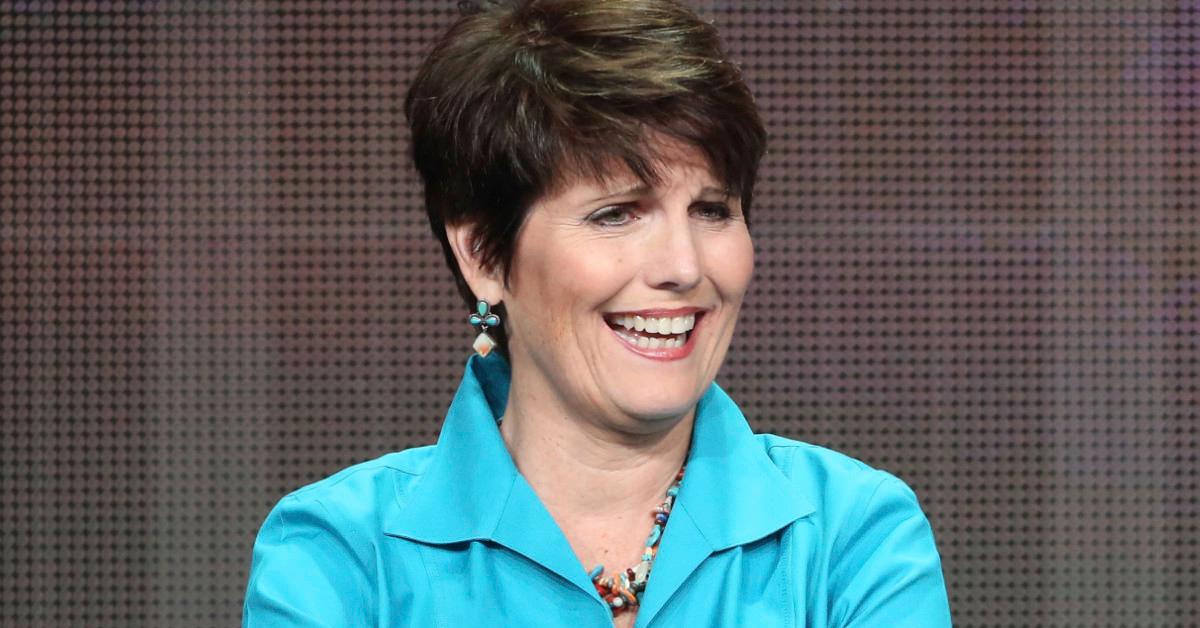 Lucille Ball and Desi Arnaz's Daughter Says "Being the Ricardos" Is "Amazing"
What's Lucie Arnaz's net worth? Learn more about Lucille Ball and Desi Arnaz's daughter as the family gets another closeup in "Being the Ricardos."
Actress Lucie Arnaz spent her childhood in the spotlight. Her mother and father, Lucille Ball and Desi Arnaz, were the stars of the hit sitcom I Love Lucy, which premiered on CBS just weeks after Lucie's birth. But in her adult years, Lucie made a name for herself as well, scoring big roles in TV, movies, and Broadway productions—and racking up a reported net worth of $20 million, according to Celebrity Net Worth.
Article continues below advertisement
Article continues below advertisement
Lucie Arnaz
Actress and performer
Net worth: $20 million (reported)
Lucie Arnaz, daughter of two I Love Lucy stars, is an actress who starred in the film The Jazz Singer and the TV shows Here's Lucy and The Lucy Arnaz Show, among other projects.
Birthdate: July 17, 1951
Birthplace: Los Angeles, Calif.
Parents: Lucille Ball and Desi Arnaz
Spouse: Philip Vandervort Menegaux ​(1971–1976), Laurence Luckinbill (1980–present)
Children: Katharine Luckinbill, Joseph Luckinbill, Simon Luckinbill
These days, the Arnaz family is back in the spotlight with Aaron Sorkin's new biopic film Being the Ricardos, which starts streaming on Amazon Prime Video on Dec. 21. Lucie has already given the film a big thumbs-up. Here's more on Lucie's story so far.
Article continues below advertisement
Lucie appeared alongside her mom in "The Lucy Show" and "Here's Lucy" before branching out on her own
During her childhood, Lucie had small parts in CBS's The Lucy Show, Ball's follow-up sitcom to I Love Lucy. And from 1968 to 1974, the mother and daughter co-starred in the CBS sitcom Here's Lucy, with Lucie's brother, Desi Jr., joining them in the early seasons.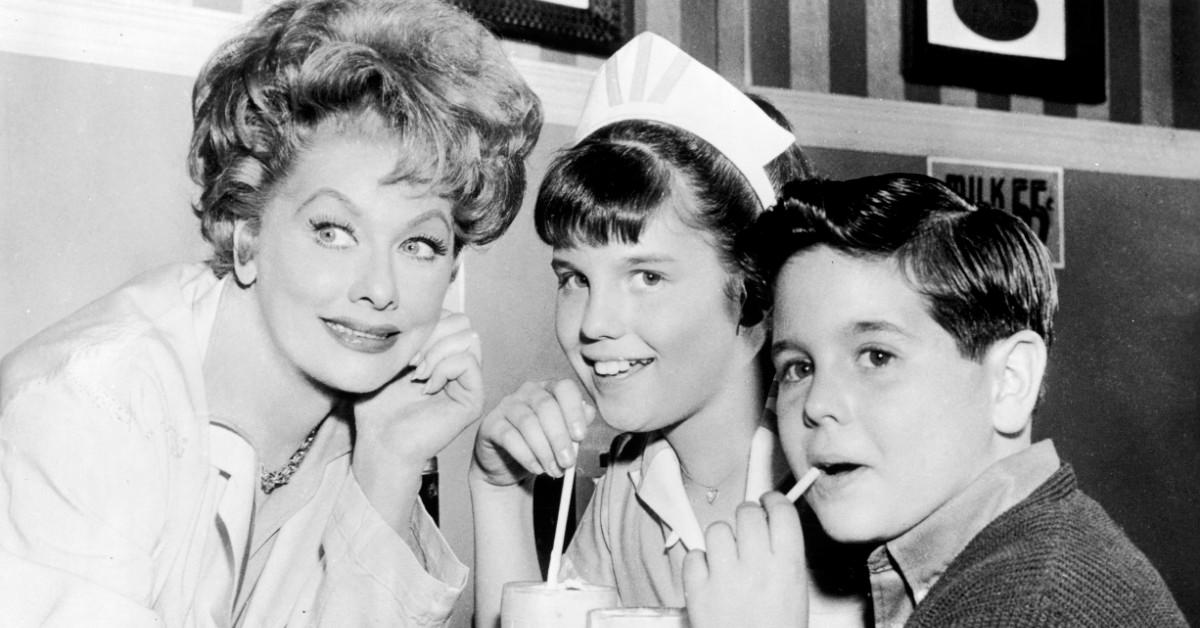 Article continues below advertisement
Article continues below advertisement
Afterward, though, Lucie resisted showbiz fame. "I've been well known for, well, really ever since I was born, because of whose daughter I was, and I've never had a burning ambition to be famous," she told the Los Angeles Times in 1985. "I grew up with it; I know what it's like. Some of it is great, but you know what? We still have spots in our lawn where the grass won't grow. And the loss of privacy—having everybody knowing every little thing you do—is a pain. It really is."
But Lucie was lured back to the small screen by the chance to star in her own sitcom, The Lucie Arnaz Show. In the short-lived series, which aired on CBS in 1985, she played a psychologist and magazine advice columnist.
Article continues below advertisement
Her other roles include parts in the Broadway productions They're Playing Our Song, Lost in Yonkers, Dirty Rotten Scoundrels, and Pippin, as well as a Golden Globe-nominated turn in the 1980 film The Jazz Singer. And just last year, she paid homage to her famous mother with a part in the Will & Grace episode "We Love Lucy."
Article continues below advertisement
She says "Being the Ricardo" is "freakin' amazing"
Lucie had high praise for Being the Ricardos, which stars Nicole Kidman and Javier Bardem as her parents. "It's freakin' amazing," the 70-year-old said in an Instagram video in Oct. 2021. "[Sorkin] made a great movie … He captured the heart of my mother, my father, their relationship. He captured the love between those players in the I Love Lucy show. … And Nicole Kidman became my mother's soul. She crawled into her head. I don't know how you do that."
Lucie also gave props to Bardem's portrayal of her father. "He has his wit, his charm, his dimples, his musicality, he has his strength and tenacity," she said. "You can tell from the performance that he just loved him, and that's what you needed."