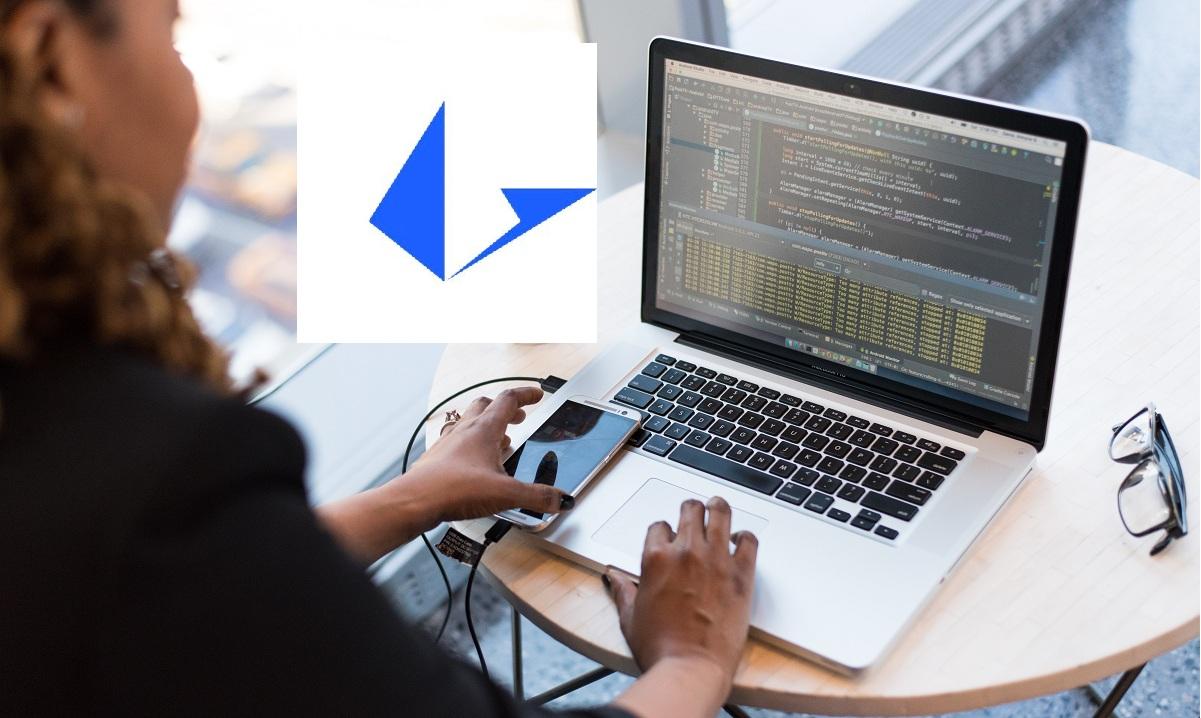 Why Loopring Crypto Is Rising, and What Its Price Prediction Reveals
Loopring (LRC) has recorded huge gains, presently trading at about $0.50. Why is Loopring going up? What's the crypto's price prediction, and when will it reach $1?
Article continues below advertisement
Other altcoins soaring alongside Loopring include Waxp (WAX), Amp, Alchemy Pay (ACH), and Telcoin. As there are thousands of cryptocurrencies out there and not all of them are legit, it's key to research them carefully before investing.
What's Loopring (LRC), and how does it work?
Loopring enables developers to build DeFi apps that run on the Ethereum blockchain. It also focuses on crypto wallets and NFT products. The project was started by Daniel Wang, a software engineer who has worked with global tech giants such as Google and Chinese e-commerce provider JD.com.
Article continues below advertisement
LRC powers the Loopring platform. Some 1.3 billion LRC tokens are presently circulating, and the supply is capped at just under 1.4 billion. Bitcoin, Yearn Finance, and Stellar Lumens are some other cryptocurrencies with a fixed supply. As this type of crypto can protect against inflation, it's popular among risk-averse investors.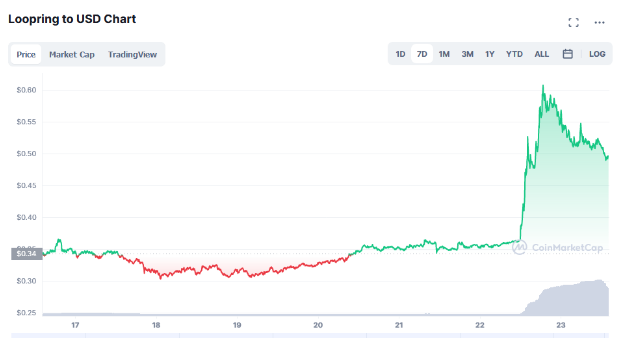 Article continues below advertisement
Why is Loopring (LRC) going up?
Investors are rushing to buy LRC because they see a bright future for the crypto. CEO Daniel Wang is scheduled to discuss Loopring's wallet and NFT projects at the EDCON2021 conference on Aug. 27.
Article continues below advertisement
Interest in NFT is soaring. Soccer star Lionel Messi has launched an NFT art collection, and credit card giant Visa has made its first NFT purchase. Therefore, offering NFT support promises to unlock Loopring's potential.
The reported Luna Yield scam could also be another reason behind Loopring's rise. The Luna Yield team is feared to have made off with about $7 million in investors' locked funds. Following the incident, investors are seeking safer projects. Loopring reassures investors that its "force withdrawal" function makes it impossible for the project to take investors' funds.
Article continues below advertisement
After Loopring soars, some investors may try to book profits, which could cause LRC to reverse course temporarily.
Article continues below advertisement
Is Loopring (LRC) a good investment?
If you're seeking the next cryptocurrency to explode, LRC is worth a look. The crypto stands to benefit from the DeFi and NFT boom, and as concerns over crypto scams grow, credible projects like Loopring should win more investors.
Also, currently 80 percent below its all-time high, Loopring looks to be ideal for investors keen to buy the dip. In 2018, LRC fell to what persists as its all-time low. Investors who bought that dip have seen their money grow 2,500 percent.
Article continues below advertisement
Loopring's (LRC) price prediction, and when it could reach $1
When LRC hits $1, many investors hope to become millionaires. Over the past year, Loopring has climbed by an average of 15 percent per month. Assuming the altcoin gains just 5 percent per month, it could reach $1 in 12 months and surpass $5 before 2025.
How to buy Loopring (LRC)
If you're impressed with Loopring's outlook, you might want to include LRC in your crypto portfolio. You can buy LRC on Coinbase, Kraken, and Gemini with the U.S. dollar.