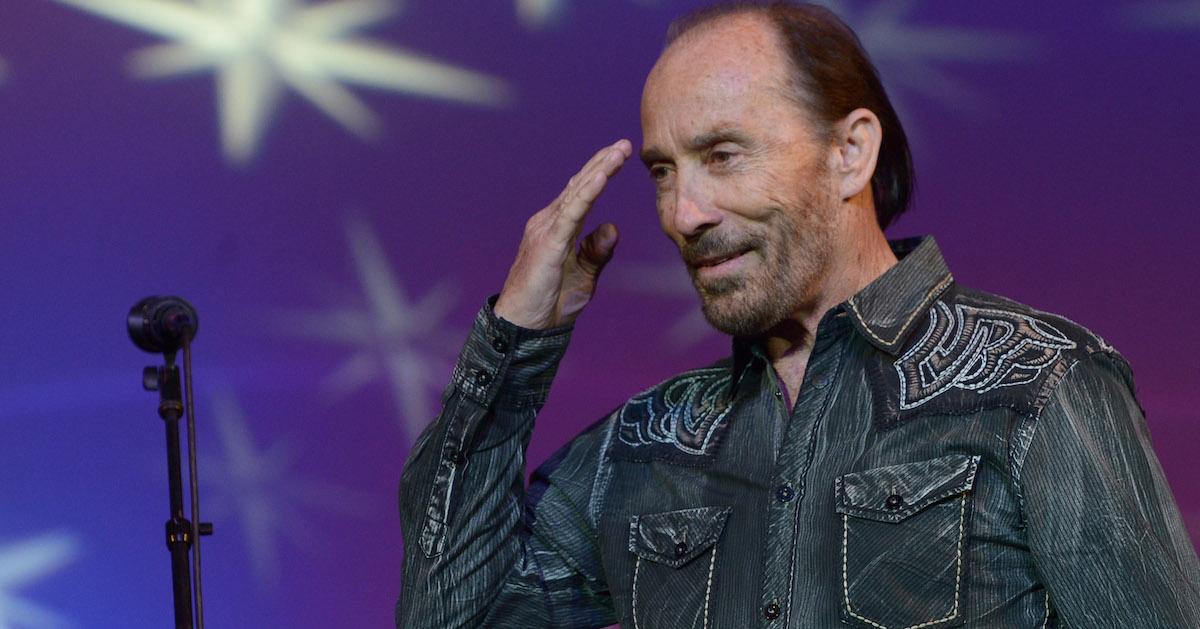 Lee Greenwood Had a Long Career Before Writing 'God Bless the U.S.A.'
American country singer Lee Greenwood has been in the music industry for decades and released more than 20 albums in his career. However, he is best known for his patriotic song 'God Bless the U.S.A.'
Article continues below advertisement
His song debuted in 1984 and became popular again during the Gulf War in the early '90s and again following the 9/11 attacks. The song was also used by Donald Trump as his rally introduction song during his 2016 and 2020 campaigns.
So, it isn't a surprise that fans of Greenwood are curious about his net worth, marriage, and political standing. Here's everything you need to know about the accomplished songwriter.
Lee Greenwood's net worth is estimated at $10 million.
According to Celebrity Net Worth, Greenwood is worth an estimated $10 million. Most of his net worth is due to his long and successful music career, which includes seven No. 1 hits including "Going, Going, Gone," "Don't Underestimate My Love For You," and "Mornin' Ride."
His most popular song, "God Bless the U.S.A." reached No. 7 on the Billboard Country Singles Chart when it was first released in 1984, and re-entered the country music charts at No. 16 in 2001.
Article continues below advertisement
Lee Greenwood is an American singer-songwriter best known for his patriotic song 'God Bless the U.S.A.'
Birthdate: October 27, 1943
Birthplace: South Gate, Calif.
Marriage: Kimberly Payne
Children: 3
The song is certified platinum, having sold over 1 million copies in the U.S.
"Well, it took me almost three years after I got to Nashville as a touring artist, and there wasn't any interest in releasing 'God Bless the U.S.A.' as a single record," Greenwood told Tennessean. "If you were pursuing a career, it was romantic love songs, ballads that really hit the public right in the heart. When I toured with so many different acts, I got inspired again to write the song that would eventually become America's most recognized anthem."
Article continues below advertisement
Lee Greenwood is a self-proclaimed "conservative Christian."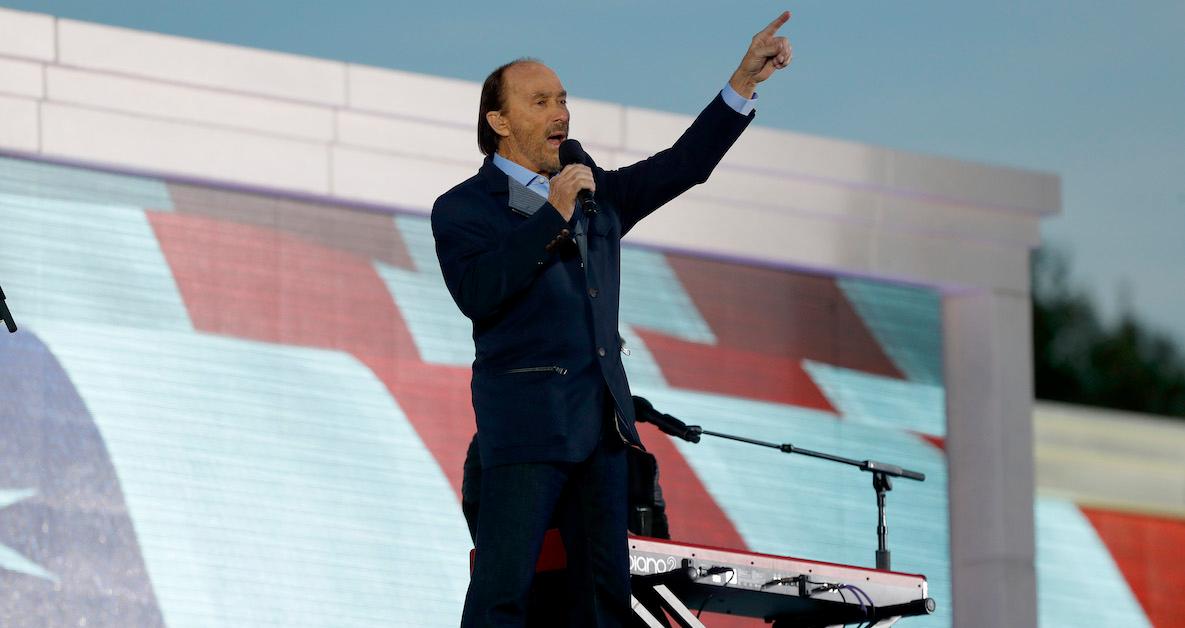 When speaking about his song, Greenwood also revealed that he is a "conservative Christian" and in a more recent interview, he supported President Donald Trump while singing at his inauguration in 2017.
"I don't think there's any doubt that Donald Trump, our President-elect, is a patriot. He's a businessman, and I think he's going to do the best for our country economically," he told Rolling Stone. "If you don't support the president, that's something, but this opportunity for me, to go and sing, I really don't care who else doesn't go, or who else does go."
However, in the past, he has admitted to voting for both Republican and Democratic presidents. "I voted for Kennedy and I voted for Reagan," he told Distractify. "And so, Democrat and Republican alike. Whenever people say 'Oh, your song is Republican,' I wrote 'God Bless the U.S.A.' for all of America."
Article continues below advertisement
Lee Greenwood is married to former Miss Tennessee USA Kimberly Payne.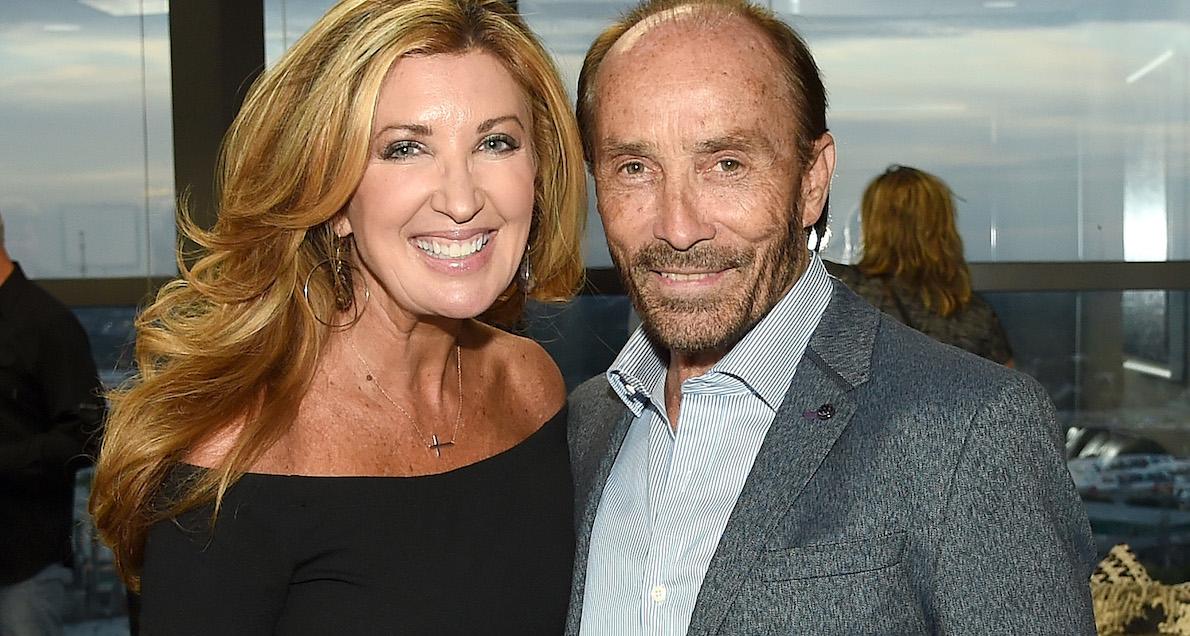 Greenwood has been married four times and his current wife is former Miss Tennessee USA Kimberly Payne, whom he married in 1992. The couple has two sons together, Dalton and Parker Greenwood.
"My wife and I share a wonderful life, and I couldn't ask for more," he told Closer Weekly. "We shared all of the ups and downs of raising boys. Now we're empty nesters and reach out for things to do to keep our love alive. There's no limit on things that my wife likes to do, and I love that."
As for military service, Greenwood has never served in the Armed Forces, but he does come from a military family. His father served in the Navy during World War II, and in his teens, Greenwood worked for the USO McClellan and major Air Force bases in Sacramento.
"I got a good taste of the military and their sacrifice," he explained to the Tennessean. "When I said 'I'm proud to be an American where at least I know I'm free,' I know that resonated with every American who has lost a son or daughter in conflict combat, and maybe just the strife of how we exist here in America. There's no other country like this that's free like we are."