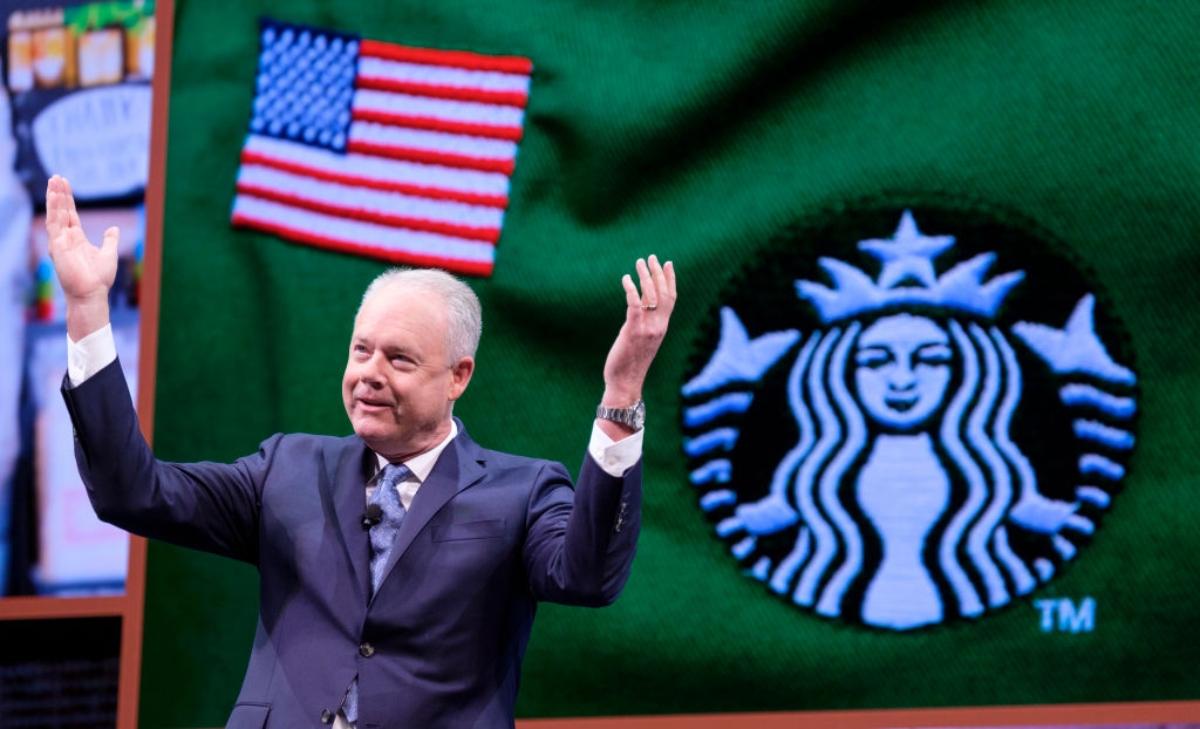 Kevin Johnson's Net Worth Is Strong as He Exits Starbucks
Kevin Johnson is stepping down as the CEO of Starbucks after five years. What has he accomplished with Starbucks and what is his net worth?
According to a Starbucks announcement on March 16, CEO Kevin Johnson is officially departing the role. He has been the CEO since 2017. Johnson, who took over from the company founder Howard Schultz, intended to resign as the global COVID-19 pandemic eased. As of April 4, Schultz will serve as interim CEO. What is Johnson's net worth as he departs Starbucks?
Article continues below advertisement
Article continues below advertisement
Kevin Johnson
CEO of Starbucks
Net worth: $60 million (estimated)
Kevin Johnson is the CEO of Starbucks, the coffee chain founded by Howard Schultz. He previously worked for many years at IBM and later Microsoft. He also was the CEO of Juniper Networks from 2008 until the start of 2014. Johnson was the president and COO of Starbucks starting in 2015. In 2017, he became the company's fourth CEO and remained as the president. One initiative was his introduction of Starbucks' compostable cups, straws, and lids. He will step down as CEO on April 4, 2022.
Birthdate: October 9, 1960
Education: Bachelor's in Business Administration, New Mexico State University
Wife: June Johnson
Why did Kevin Johnson resign from Starbucks?
Johnson had served on the Starbucks board since 2009 and by 2015 became the president and COO. His prior career included 16 years at Microsoft and about five years as the CEO of Juniper Networks.
Article continues below advertisement
Johnson's resignation from Starbucks isn't a surprise to the board of the company. CNN Business reported that Johnson planned his departure to coincide somewhat with the end of the global COVID-19 pandemic. "I feel this is a natural bookend to my 13 years with the company," he said in a company statement.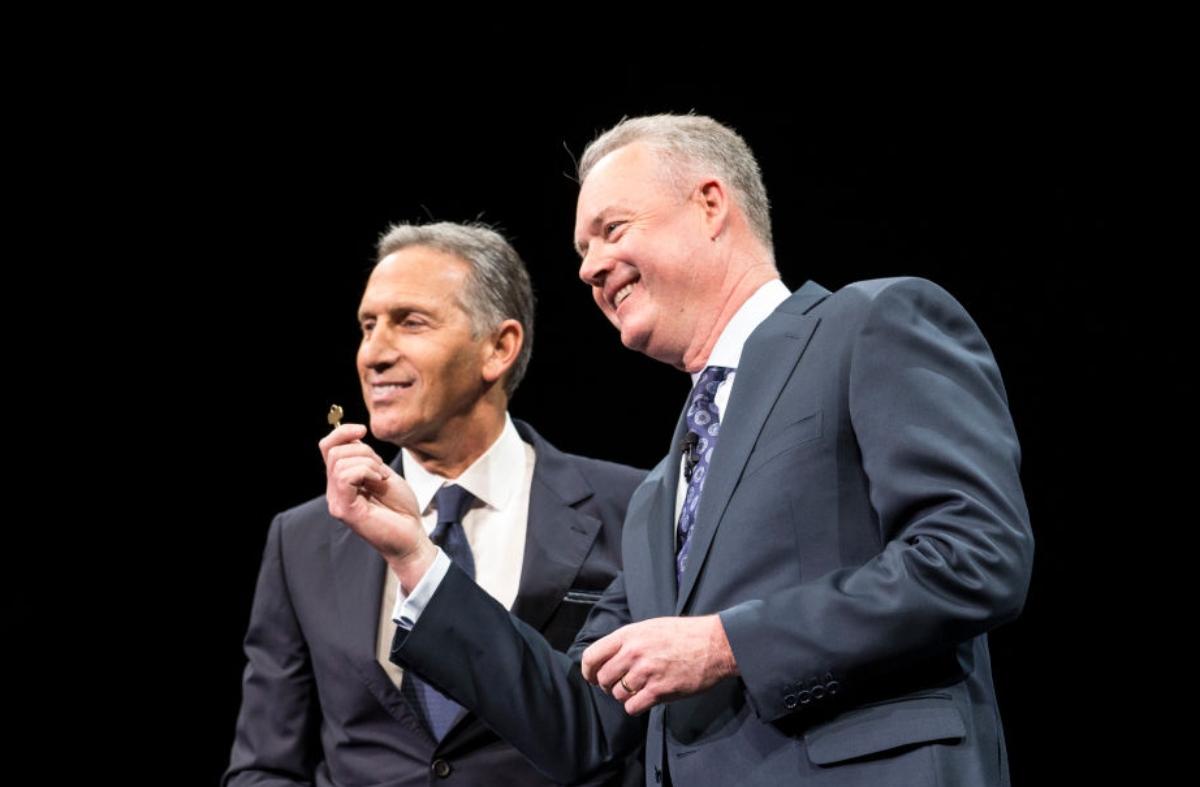 Article continues below advertisement
Article continues below advertisement
Knowing that Schultz would be willing to step in and lead the company temporarily while the board searches for a new permanent CEO made the decision easier. Starbucks has already been looking for a new CEO for about a year since Johnson notified them of his intention to leave.
While at Starbucks, Johnson implemented changes like rolling out mobile ordering and pickup and creating a global distribution deal with Nestle. Following a May 2018 incident in which two Black men were arrested in a Starbucks, Johnson closed stores for mandatory anti-bias training.
Article continues below advertisement
Johnson recently paused all Starbucks operations and shipments of Starbucks products in Russia, in response to Russian President Vladimir Putin's invasion of Ukraine. The action placed Starbucks on the "nice" side of Yale professor Jeffrey Sonnenfeld's so-called "naughty-or-nice list" when dealing with Russia.
Article continues below advertisement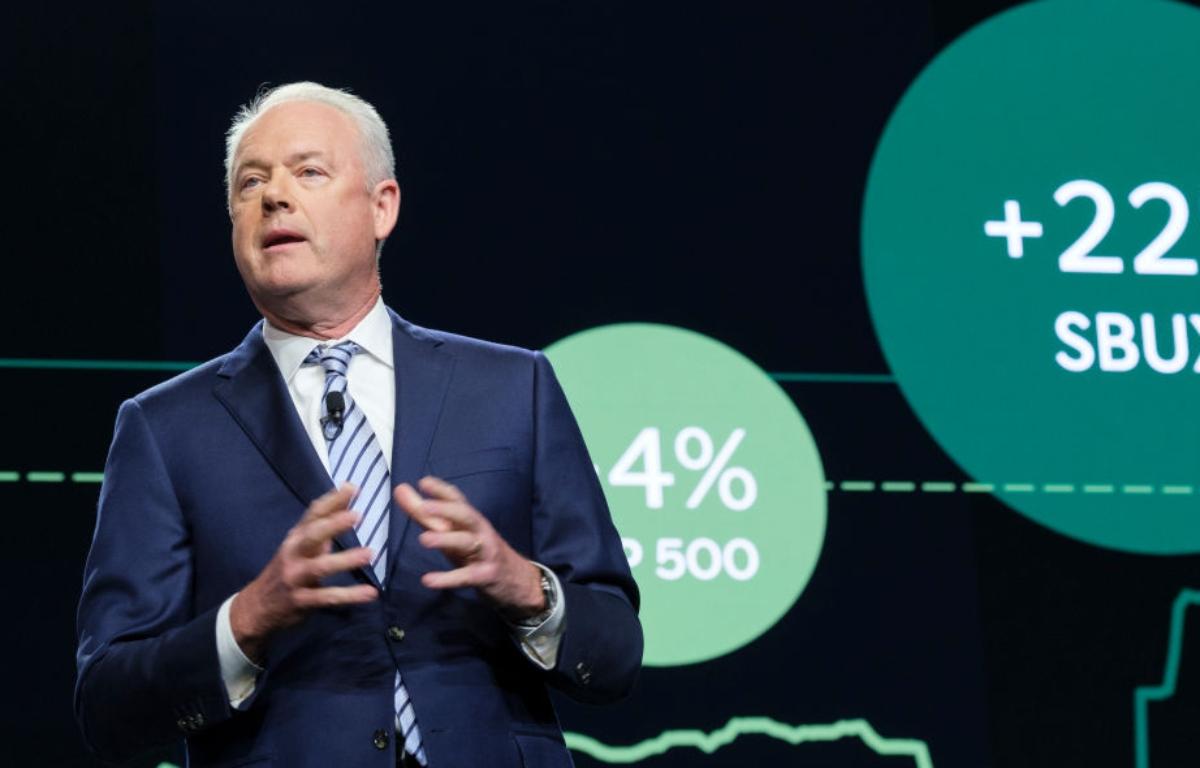 Article continues below advertisement
Johnson made over $20 million in the latest fiscal year.
Restaurant Business Online reported that Johnson made $20.4 million in his total compensation package for fiscal 2021. The figure was a 39 percent increase compared to 2020 and a 6 percent increase over 2019, which was the last pre-pandemic year.
Most of the Starbucks CEO's pay comes from stock and other incentives, while salary is a relatively small percentage ($1.6 million in base salary for 2021).
Johnson's net worth has been estimated at $60 million, although this is likely a low figure considering his long career in technology prior to his work at Starbucks.