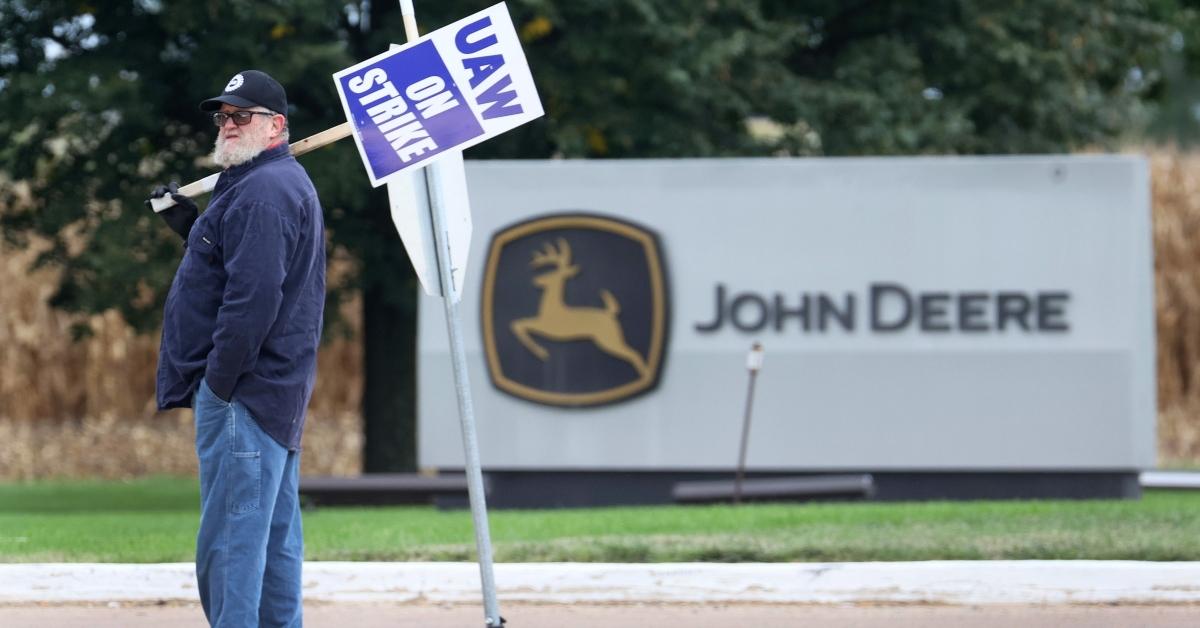 John Deere Strike Is Over After Union Approves Contract
There's a saying that the "third time is a charm," which is apparently the case for striking workers at John Deere. On Nov. 17, the union representing the workers finally approved a six-year contract after rejecting two previous contracts.
Article continues below advertisement
For the past five weeks, about 10,000 Deere & Company workers have been on strike at 14 locations across the country. Represented by the UAW (United Auto Workers) union, the company's skilled labor and manufacturing workers were demanding higher wages, improved retirement benefits, and fair work rules.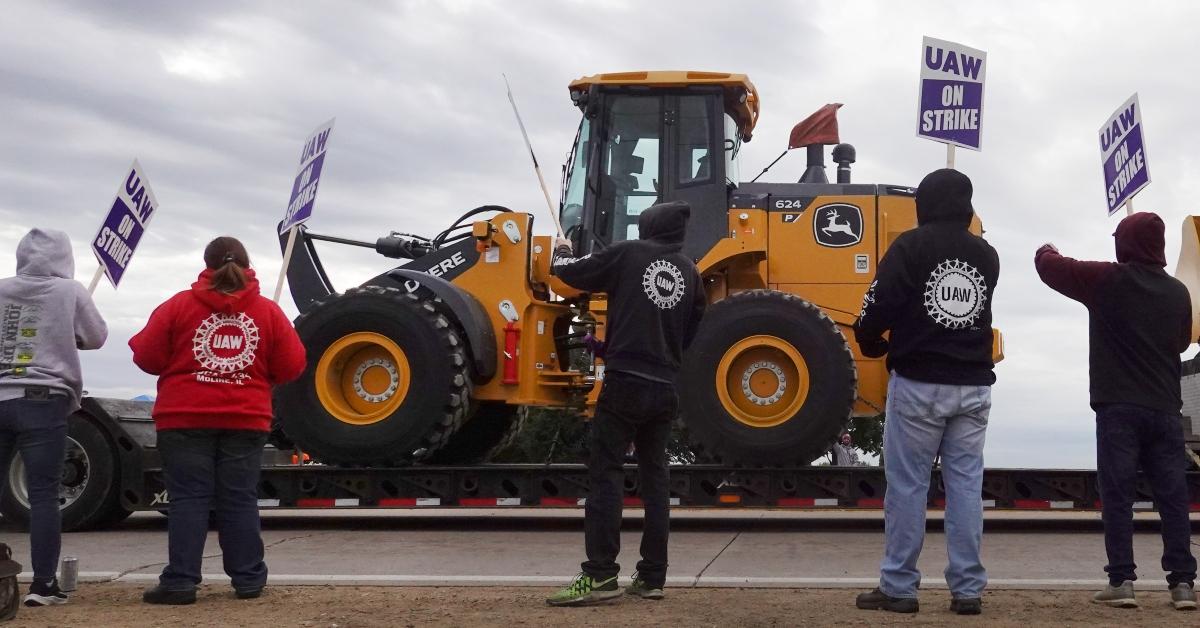 Article continues below advertisement
Workers walked off the job on Oct. 14 after about 90 percent of eligible UAW members rejected a contract that would have provided 5 percent –6 percent raises immediately as well as additional raises in 2023 and 2025.
The new contract increases wages by 20 percent over six years.
The approved contract includes a 20 percent wage increase over six years—10 percent this year and 5 percent each in 2023 and 2025. Workers will also receive three 3 percent lump-sum payments as well as enhanced options for retirement, enhanced performance benefits, and the return of cost-of-living adjustments.
Article continues below advertisement
The new contract also includes an $8,500 sign-on bonus and traditional pension benefits for future employees and a post-retirement healthcare fund seeded by $2,000 per year of service, The New York Times reports.
How's the approved contract different than the second proposal?
The main difference between the approved contract and the second proposal that was rejected earlier in November involves how workers are compensated for their productivity. While the rejected contract offered 15 percent over base pay for reaching productivity targets, the approved contract bumps the bonus up to 20 percent over base pay.
Article continues below advertisement
"Our members' courageous willingness to strike in order to attain a better standard of living and a more secure retirement resulted in a groundbreaking contract and sets a new standard for workers not only within the UAW but throughout the country," said Chuck Browning, the vice president of the UAW and director of the UAW Agricultural Implement Department.
UAW President Ray Curry thanked union members for their willingness to strike for better wages and benefits.
Article continues below advertisement
"UAW John Deere members did not just unite themselves, they seemed to unite the nation in a struggle for fairness in the workplace. We could not be more proud of these UAW members and their families," Curry said in a statement.
Article continues below advertisement
John Deere CEO's salary is 220 times more than most employee salaries.
The agricultural equipment company has been profitable, even throughout the COVID-19 pandemic. Deere & Co. is expecting $5.9 billion in profits for 2021.
Kellogg's workers are still on strike.
The John Deere worker strike came when several other companies saw their employees walk off the job for higher wages and better benefits. Union workers at Kellogg's have been on strike since Oct. 5. They rejected the company's "Last Best Final Offer" in early November.