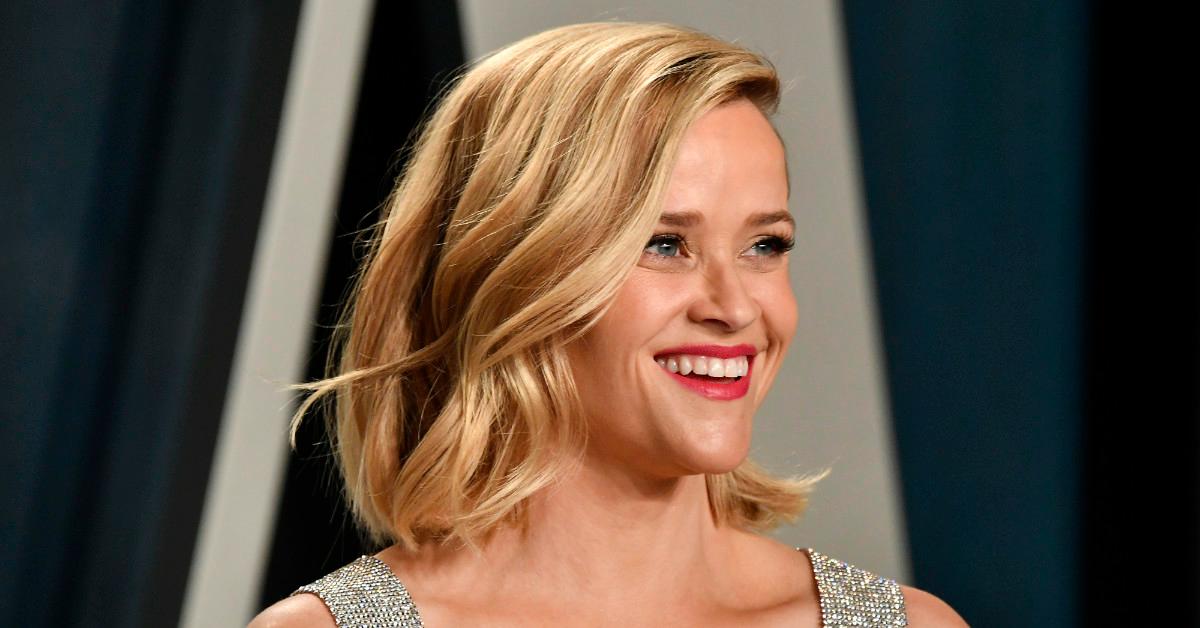 Blackstone-Backed Firm Buys Reese Witherspoon's Hello Sunshine Production Company
By Dan Clarendon

Aug. 3 2021, Published 7:04 a.m. ET
With the news that Reese Witherspoon's Hello Sunshine production company sold to a private equity firm for as much as $900 million, people think the actress is the world's newest billionaire. "Now that Reese Witherspoon is a billionaire can she fast-track Legally Blonde 3 into production already?" one Twitter user wrote.
Another person tweeted, "I'll be damned if Reese Witherspoon's dusty ass becomes a billionaire before Beyoncé." But Witherspoon actually isn't a billionaire, according to Forbes.
Article continues below advertisement
By the magazine's calculations, Witherspoon's net worth now stands at $400 million, since she'll earn an estimated $120 million from the deal. After the sale, Witherspoon will still own at least 18 percent of Hello Sunshine, down from her prior stake of around 40 percent.
Hello Sunshine's private equity deal valued the company at $900 million.
News of Hello Sunshine's sale broke on Monday, Aug. 2, with The Wall Street Journal reporting that the buyer is a still-unnamed firm backed by private-equity company Blackstone Group Inc. The terms of the deal weren't disclosed, but WSJ sources said it values Hello Sunshine at about $900 million.
Article continues below advertisement
Hello Sunshine, which Witherspoon founded in 2016, is the first acquisition for the the Blackstone-backed firm, which will be run by former Walt Disney Co. executives Kevin Mayer and Tom Staggs. Witherspoon and Hello Sunshine CEO Sarah Harden will continue to operate Hello Sunshine, according to WSJ, and they'll join the board of the new firm.
Article continues below advertisement
"Hello Sunshine is a perfect fit for our vision of a new, next-generation entertainment, technology, and content company," Staggs and Mayer in a statement, per Forbes. "We seek to empower creators with innovation, capital, and scale to inspire, entertain, and delight global audiences."
Witherspoon's company helped produced her recent TV projects.
Hello Sunshine is one of the production companies behind Apple TV+'s The Morning Show, HBO's Big Little Lies, and Hulu's Little Fires Everywhere, three acclaimed TV series in which Witherspoon starred. The company also produced three podcasts—How It Is, And Especially You, and My Best Break-Up—and it runs the Witherspoon's book club.
Article continues below advertisement
"I started this company to change the way all women are seen in media," Witherspoon said in a statement about the company's sale, per Deadline. "Today, we're taking a huge step forward by partnering with Blackstone, which will enable us to tell even more entertaining, impactful and illuminating stories about women's lives globally."
Article continues below advertisement
The Wall Street Journal reports Blackstone is spending more than $500 million to purchase shares from exists Hello Sunshine investors like AT&T, which is exiting the entertainment sector, according to Forbes. AT&T previously sold DirecTV to a private equity firm and announced plans to spin off WarnerMedia and merge it with Discovery.
"I couldn't be more excited about what this means for our future," Witherspoon said of the sale, per The Hollywood Reporter. "I am committed to continuing to create opportunity for filmmakers, authors and creators of all backgrounds and experiences to tell their stories in their own way, and to reach more audiences who will see that their stories matter."