REE Automotive Will Be Publicly Traded After SPAC Merger
REE Automotive, an electric vehicle startup, has entered into an agreement with Hino Motors, a subsidiary of Toyota Motor. The Israeli EV company makes technology for electric vehicles that facilitates more flexibility in vehicle design and layout. REE plans to partner with Hino Motors to start developing its first prototypes by next year.
Article continues below advertisement
REE Automotive went public earlier this year through a merger with a SPAC. 10X Capital Venture Acquisition Corp, which went public in November 2020, is planning a merger with REE Automotive to take that company public on the Nasdaq with a valuation of $3.6 billion.
Toyota's Hino Motors and REE Automotive news
Hino Motors plans to collaborate with REE Automotive in developing electric trucks, buses, and commercial vehicles. REE builds technology packs that can be built directly between the wheel and chassis, which might allow the floors of commercial vehicles to be flat.
Article continues below advertisement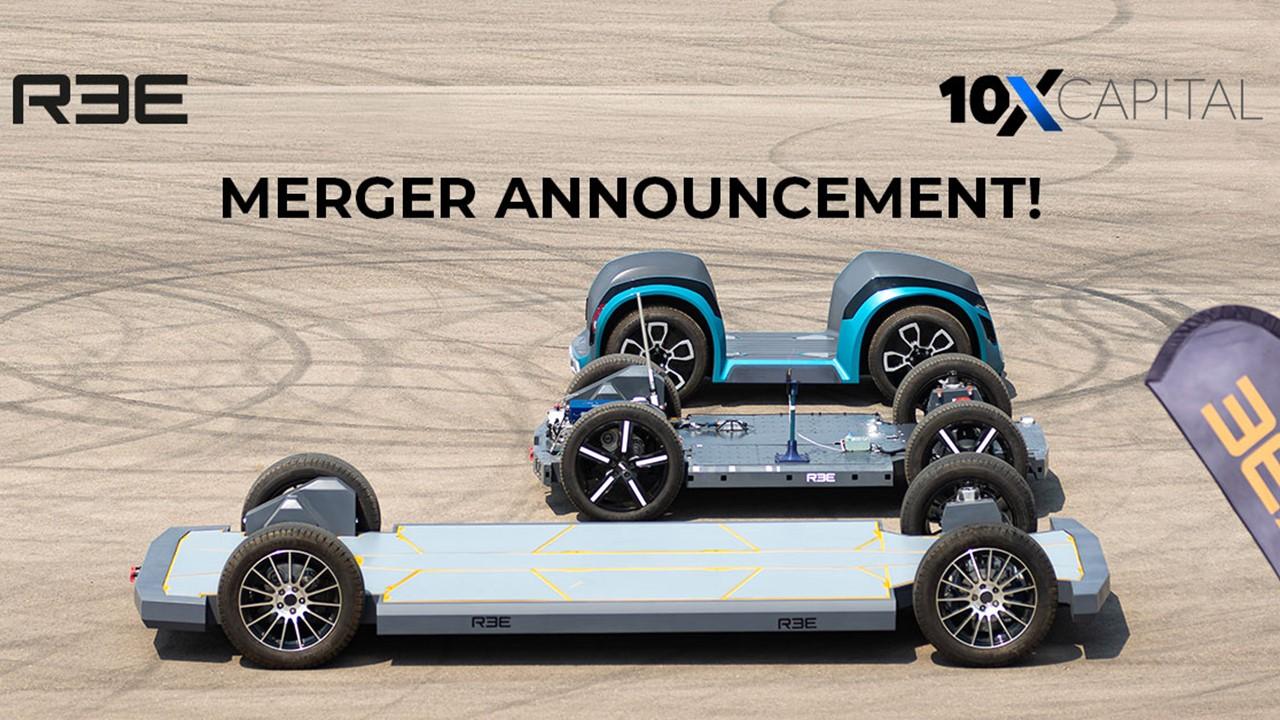 Meanwhile, REE makes a drive-by-wire system for vehicles, in which mechanical controls are replaced by electronic systems. It aims to "provide maximum room for passengers, cargo and batteries with the smallest footprint."
Article continues below advertisement
REE CEO Daniel Barel said that this partnership "can position us as a strong leader in the commercial and mobility-as-a-service segments," according to CNBC.
The press release about the agreement said, "Hino and REE next-generation electric commercial mobility solutions are geared to improve quality of life on a global scale by lowering carbon emissions, minimizing strain on infrastructure, reducing congestion and allowing companies to better allocate resources."
Article continues below advertisement
Hino CEO Yoshio Shimo called REE "a visionary company." In 2020, Hino was selling trucks and buses in 80 countries worldwide.
Article continues below advertisement
Is REE Automotive on the stock exchange?
REE Automotive will be publicly traded on the Nasdaq under the ticker symbol "REE" once the merger with VCVC is finalized.
VCVC-REE Automotive SPAC merger date
"VCVC" was the ticker symbol for 10X Capital Venture Acquisition Corp when it first went public in November 2020. The shell company offered 17.5 million shares of common stock, effectively raising $17.5 million in its IPO. VCVC stock closed April 26 at $9.95, which is just below its IPO price of $10 apiece.
Article continues below advertisement
The SPAC merger of 10X Capital Venture and REE Automotive is expected to be finalized during the second quarter of 2021.
REE Automotive's valuation and funding
Under the terms of the merger with VCVC, REE is expected to command a valuation of about $3.6 billion, according to Reuters. The deal should provide REE with $500 million in gross cash proceeds, including about $201 million from the 10X SPAC cash account and $300 million in a committed PIPE.
Article continues below advertisement
Investors in the PIPE include Mahindra and Mahindra, Koch Strategic Platforms, and Magna International.
When will REE Automotive go public via SPAC IPO?
REE Automotive officially filed its registration statement for the IPO in March 2021. The merger is expected to be completed sometime during the second quarter of 2021. The transaction's completion depends on REE's shareholder approval, the closing agreement conditions being satisfied or waived, and the SEC approval of the Registration Statement.