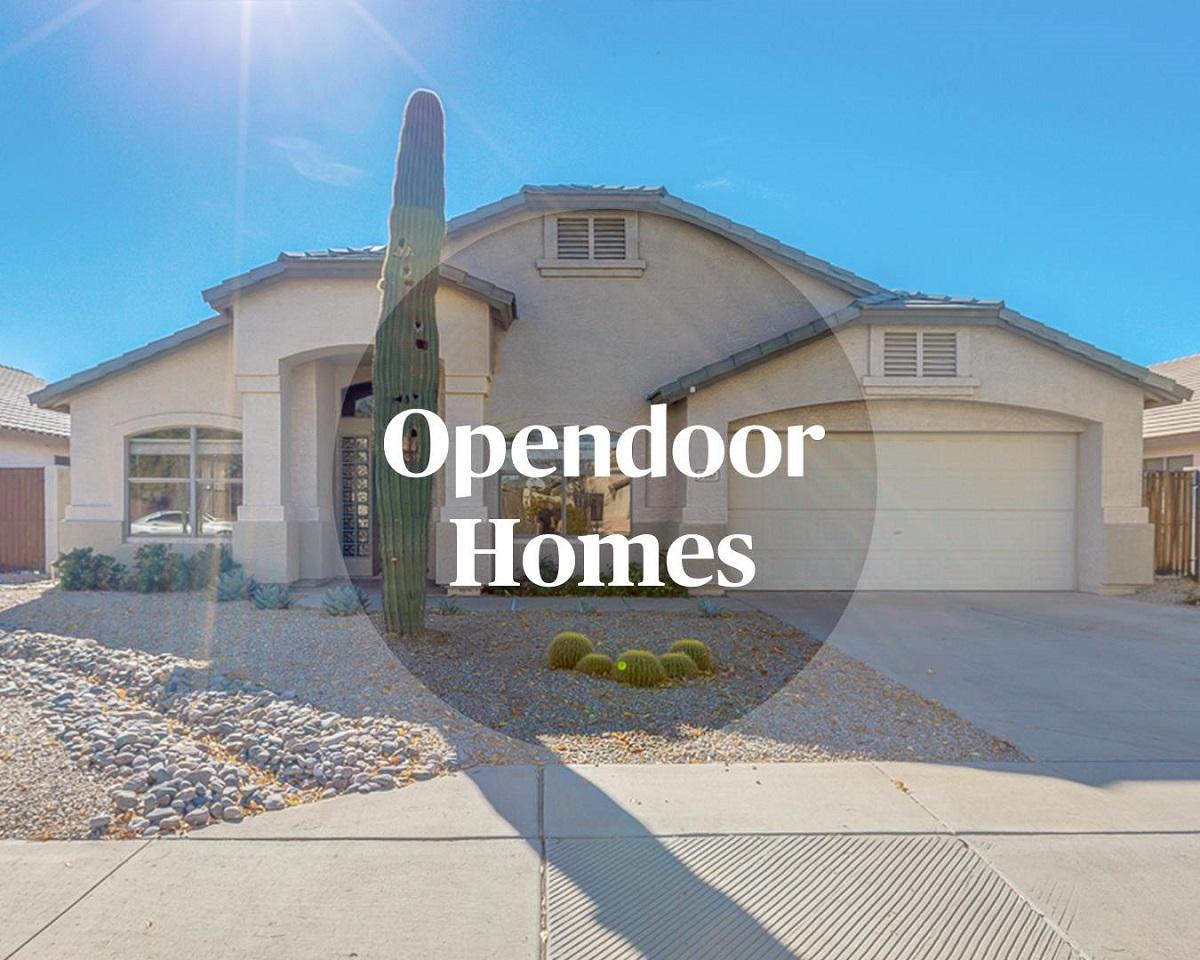 Opendoor (OPEN) Stock Is Dropping, Great Opportunity to Buy the Dip
Opendoor Technologies (OPEN) stock has almost halved from its recent peak. The company is engaged in the online housing sales business. Why is OPEN stock falling, what is its forecast, and should you take advantage of the pullback to buy the dip?
Article continues below advertisement
Opendoor operates an online home buying and selling platform. It purchases homes from people, improves them, and then resells them for profit. The company went public in December 2020 through a Chamath Palihapitiya-led SPAC in a deal that valued it at $4.8 billion. Now, the company has a market cap of $12 billion.
Why Opendoor stock is dropping
Opendoor stock has fallen 48 percent from its recent peak. The stock fell 24 percent in March at a time when the S&P 500 rose 4.2 percent. OPEN stock is down 3.2 percent so far in April, while the S&P 500 is up 3.9 percent.
Article continues below advertisement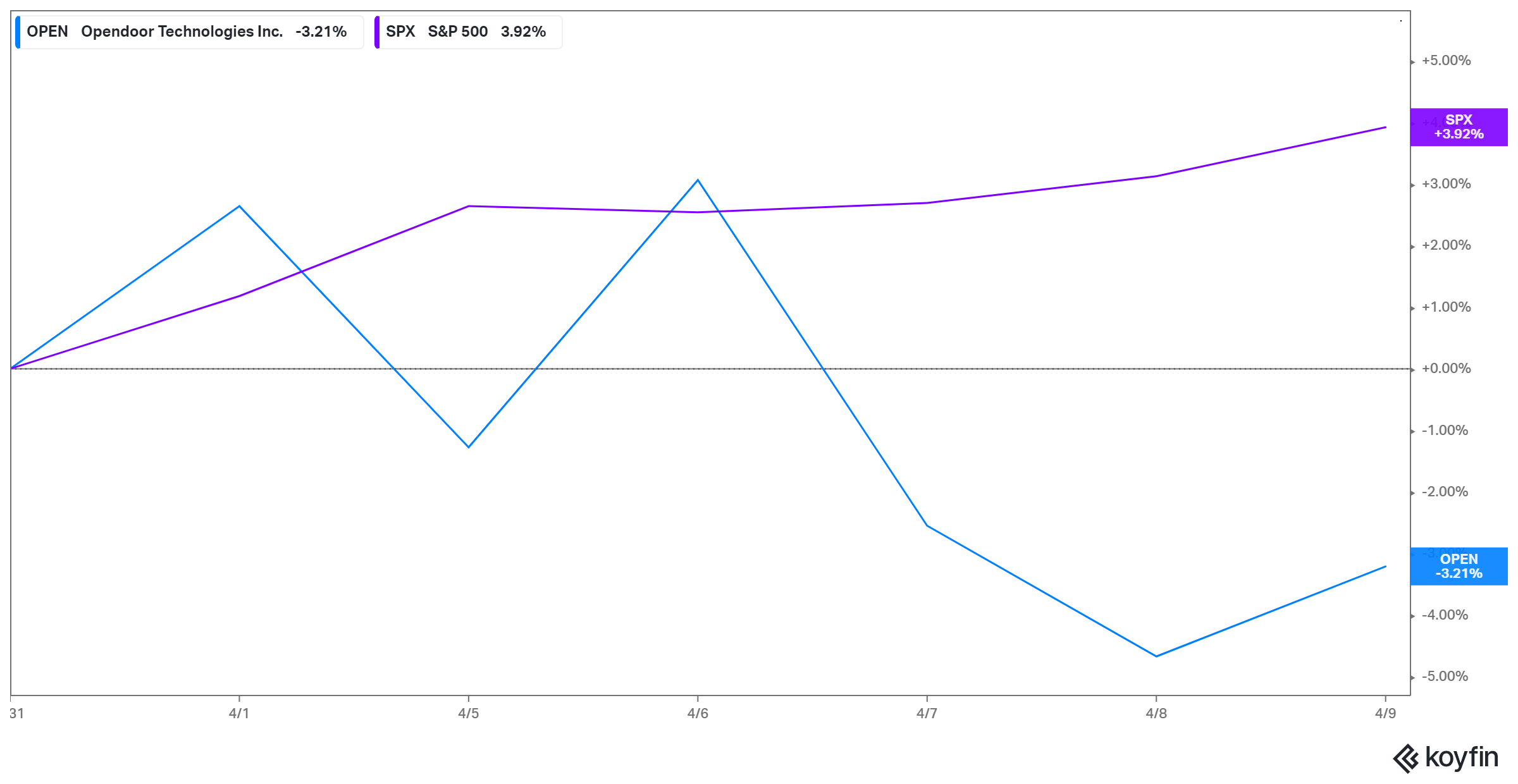 The decline in Opendoor stock can be attributed to lackluster earnings. In the fourth quarter of 2020, the revenue fell 80 percent YoY to $248.9 million. That still exceeded the consensus estimate by more than $5 million. However, the EPS of -$0.49 missed the consensus estimate at -$0.10. The company's full-year revenue also fell from $4.8 billion in 2019 to $2.6 billion. The report revealed Opendoor's slowing growth in 2020 amid the COVID-19 pandemic. As a result, investors soured on OPEN stock.
Article continues below advertisement
Besides the poorly received earnings, Palihapitiya-linked stocks have generally been under pressure in recent months, which might explain the decline in OPEN stock. For example, Virgin Galactic (SPCE) and Clover Health (CLOV) stocks are each down 53 percent from their peaks. Meanwhile, IPOD, SoFi IPOE, and IPOF are down 34 percent, 37 percent, and 38 percent from their peaks, respectively. The broad selling pressure in Palihapitiya stocks can be linked to Hindenburg Research's allegations that the SPAC king misled investors in the Clover deal.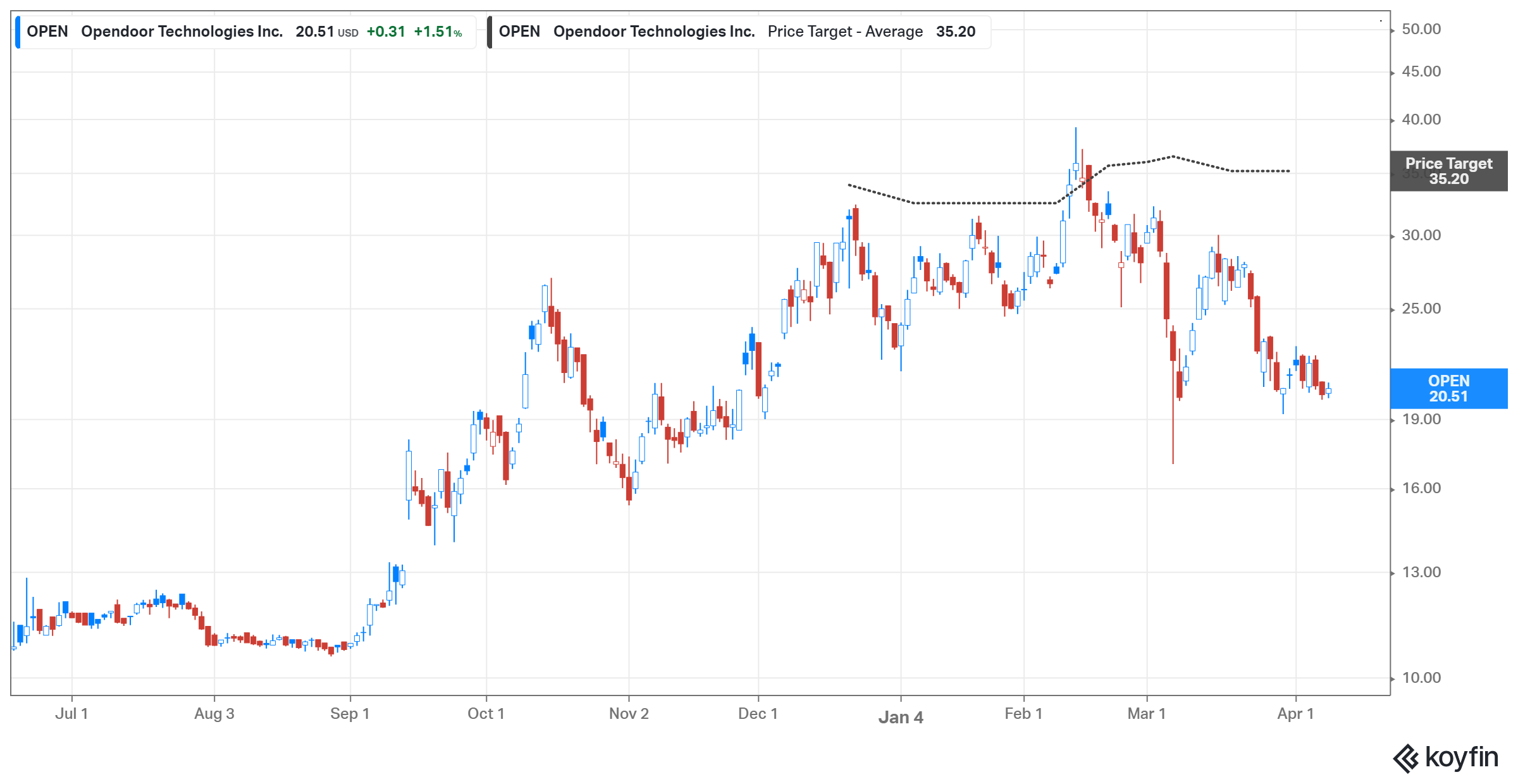 Article continues below advertisement
Will Open stock recover?
After falling for most of the past week, Opendoor stock reversed course and rose 1.53 percent on April 9. The stock looks to have more room to run. The consensus target price of $35.20 implies more than a 70 percent upside potential from the current level. The high target price of $42 implies more than a 100 percent upside.
The house market booms when interest rates are low. Therefore, it should bode well for Opendoor that the Fed has promised to maintain the low rates at least through 2021. Since OPEN stock fell due to anemic earnings, it should rise on strong future earnings. Opendoor forecasts sequential revenue growth of 146 percent for the first quarter.
Article continues below advertisement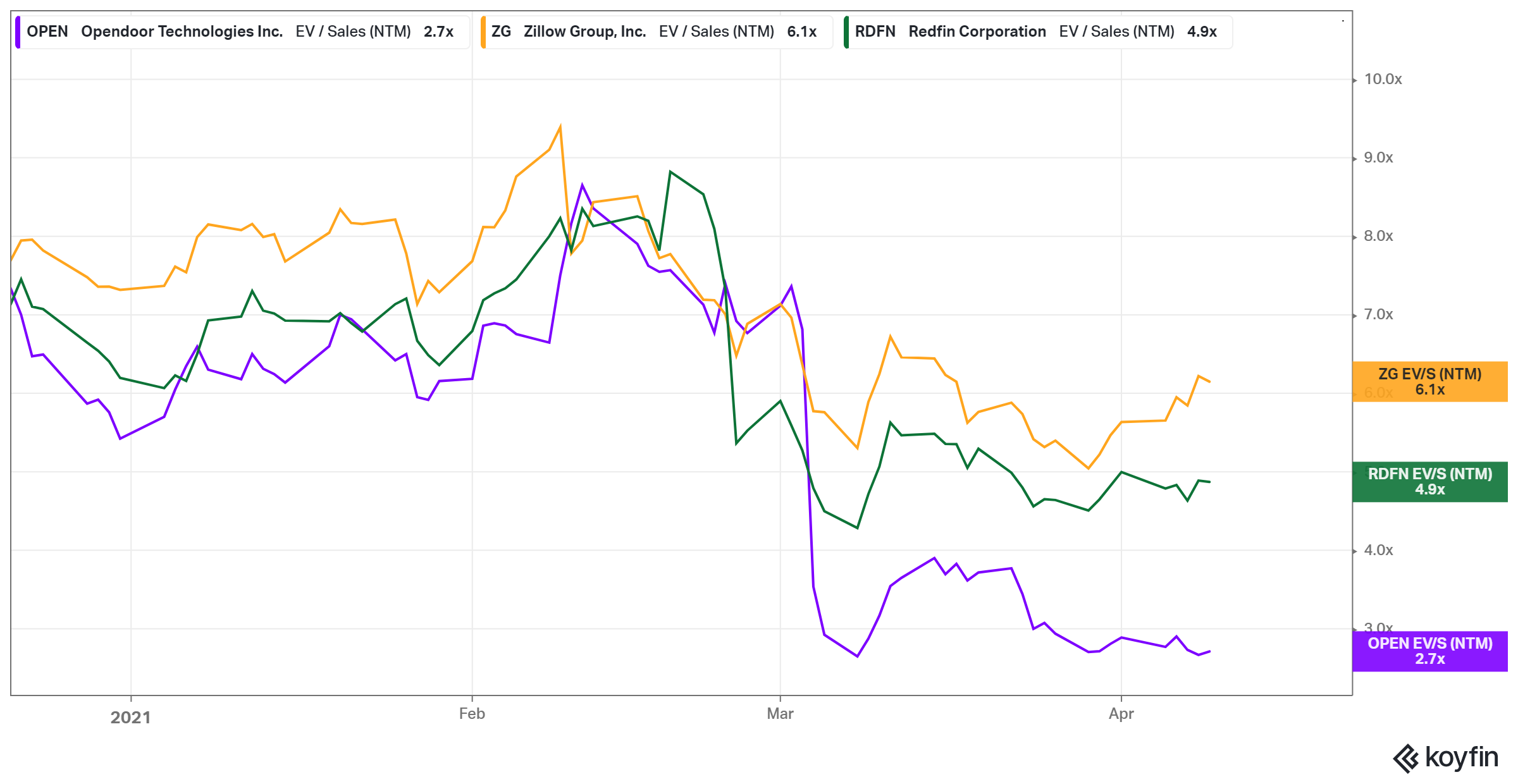 Opendoor stock looks undervalued.
Investors are curious to know if Opendoor is undervalued now after watching it pull back sharply from its peak. OPEN stock looks undervalued on several multiples compared to its peers. It trades at a price-to-book ratio of 2.30 compared to 7.33 for Zillow (ZG) and 11.67 for Redfin (RDFN). Also, OPEN stock trades at a 2021 EV-to-sales multiple of 2.7x. In contrast, Zillow and Redfin stocks trade at 2021 EV-to-sales multiples of 4.9x and 6.1x, respectively.
Article continues below advertisement
OPEN is a good stock to buy now.
There's plenty to like in Opendoor stock right now. First, bargain hunters have an opportunity to buy the dip in an online real estate technology stock with bright prospects. Opendoor's $2.6 billion revenue in 2020 shows that it has captured less than 0.5 percent of the addressable market, so its growth potential is still enormous.
The company plans to double its footprint to 42 markets in 2021, which should allow it to grow sales quickly. In addition to geographic expansion, Opendoor sales and profitability should improve as it introduces ancillary services like renovation and moving services. Also, improving financials will provide a tailwind for the stock.