Liquid Media Group (YVR) Stock Skyrocketed, Traces Back to Direct Offering
YVR stock has been rising. Here's what's putting Liquid Media Group on the up and up, and whether you should buy in.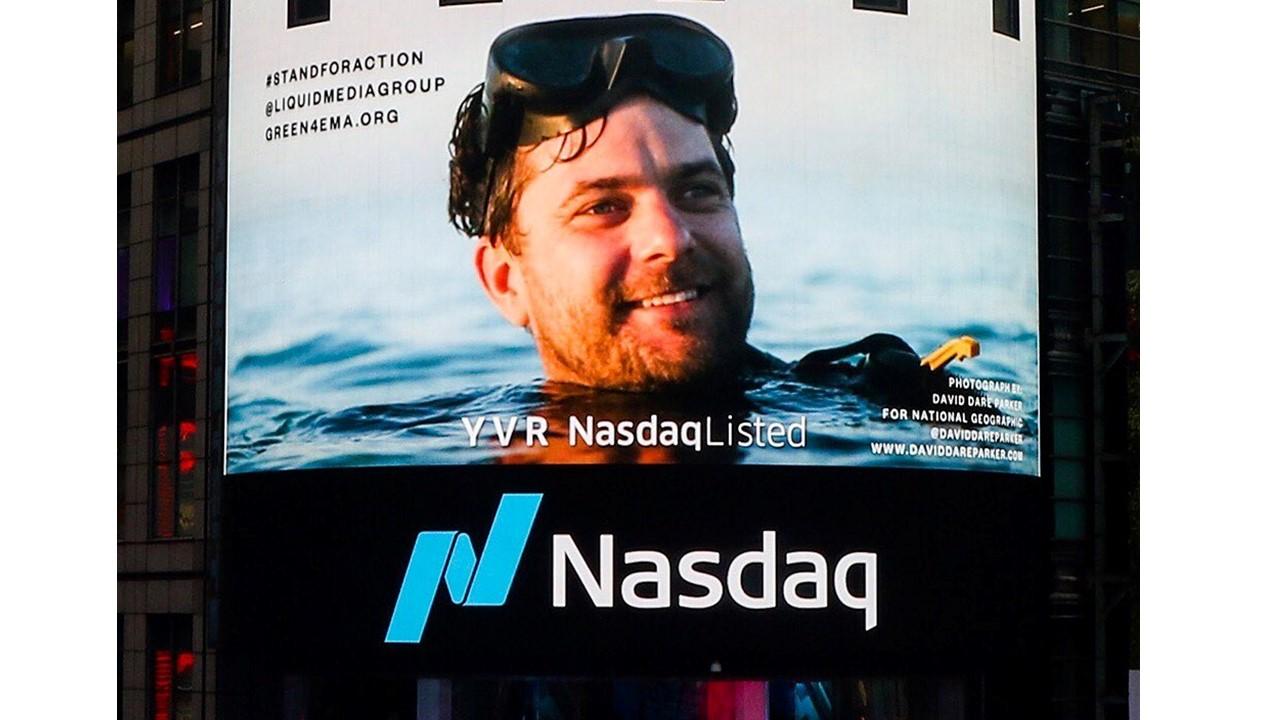 For a company that has been around since 1986, Liquid Media Group (NASDAQ:YVR) is particularly trendy. Perhaps it's the fact that actor and chairman Joshua Jackson now serves as the face of the company. Whatever the case, YVR stock is climbing rapidly.
Article continues below advertisement
Article continues below advertisement
In fact, Liquid stock more than doubled overnight, which shows intense enthusiasm among investors. Will the enthusiasm last and should investors consider taking part in the play?
YVR stock ramps up in response to direct offering of new common shares.
On March 22, Liquid announced that it closed a deal of registering 1.7 million common shares in a direct offering. Sometimes referred to as a direct placement, this tactic is a way for businesses to float shares without using a middleman (or an underwriting bank).
Article continues below advertisement
In Liquid's case, it's already public, so the company is using the tool to deliver additional shares. Ultimately, the $3.35 per share offering helped the company raise $6 million.
From the market open on March 22, Liquid shares ran as much as 116.72 percent in the green before teething offering 15.87 percent from the peak mid-morning on March 23.
Article continues below advertisement
Article continues below advertisement
Why Liquid Media Group needed the capital
According to the company, it wanted to raise additional funding via the direct offering pathway to help in various endeavors. Primarily, it expects to use the funding for:
Working capital
Expanding existing businesses
Purchasing or investing in other businesses
Reducing or refinancing debt
Capital expenditures
This is a pretty broad spectrum, so we don't have a clear idea of what Liquid plans to capitalize on first. However, it likely has to do with the company's new Atari partnership.
An investor's gold mine or a risky bet?
The supplement to the company's prospectus touches on a few risks when investing in YVR. Particularly, the company relies on forward-looking statements. Also, investors of the new common stock will incur dilution. The Vancouver-based company has a long history of stock performance to look back on, much of which is volatile. It's worth noting that Liquid took part in a 1-for-5 reverse stock split in 2018, which split the per-share price but didn't dilute the overall share value.
Article continues below advertisement
Liquid has corporate sustainability on its side, which could make it a fair long-term investment. Also, the share price has been much higher in the past and could potentially reach that point again in time.
Article continues below advertisement
How to buy YVR stock and whether you should
For interested investors, YVR stock is available at any brokerage—although you might want to consider a stop limit upon purchase given ongoing swings. If you're into suctioning out short interest, that could make Liquid an interesting option. Liquid is pretty heavily shorted at the moment with 9 million shares or a ratio of 17 percent (although online sources reporting the short interest might in fact be bias themselves, so you should always take them with a grain of salt).
All in all, this fundraising effort boosted capital and corporate interest in one fell swoop, so it will be interesting to see whether the momentum continues.