Does Kim Jong Un's Sister Hold Power? Enough to Threaten South Korea
By Jennifer Farrington

Apr. 5 2022, Published 1:33 p.m. ET
Although Kim Jong Un spent most of his life out of the public eye, he appears to be making up for that now as he serves as the supreme leader of North Korea. Rumor has it that Kim Jong Un's father groomed him to become his successor, which he eventually did in 2011. While Kim Jong Un has been known to be the primary decision-maker for the North, his sister, Kim Yo Jong, has been rather outspoken lately.
Article continues below advertisement
Is Kim Jong Un's sister now in charge or preparing to overtake the role of North Korea's leader?
Who is Kim Jong Un's sister, Kim Yo Jong, and how much power does she hold?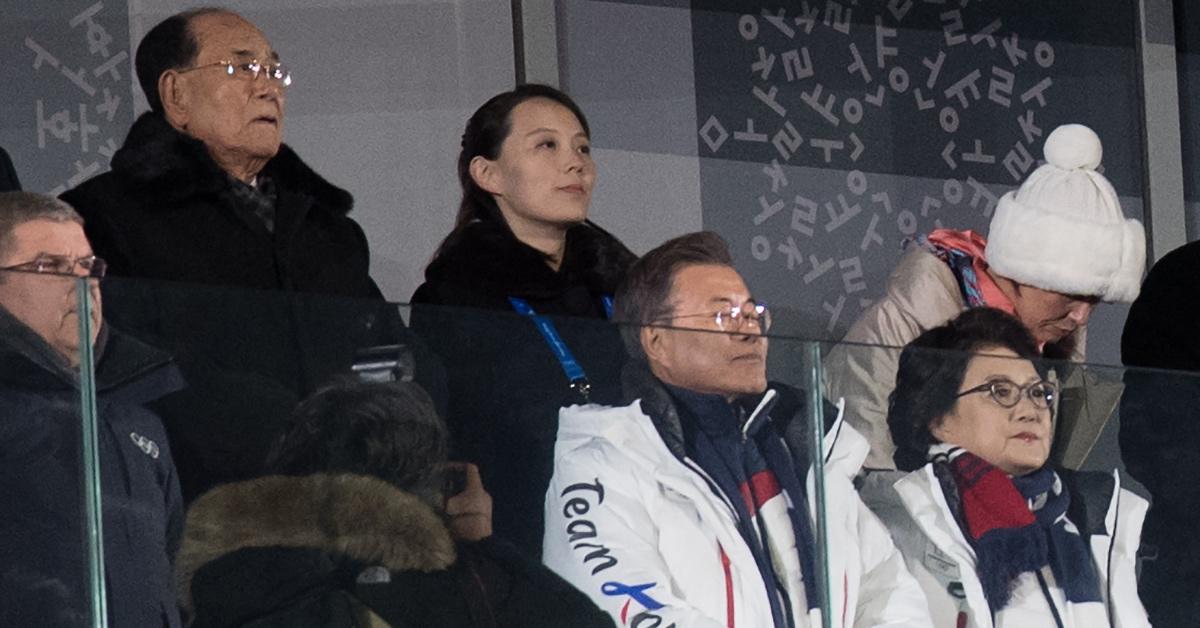 Kim Yo Jong was born in September 1987 and is said to have lived an isolated life similar to her brother. She was raised in a private compound in Pyongyang and later earned a degree in computer science from Kim Il-Sung University (in Pyongyang) in 2007.
Article continues below advertisement
After her father passed away in 2011, Kim Yo Jong remained close with her brother, often making public appearances by his side. As Kim Yo Jong watched her brother rise to power and "ruthlessly dispose of any potential obstacles to his rule," she did the same.
In 2014, Kim Yo Jong was named vice director of the KWP Propaganda and Agitation Department and quickly became the de facto head of the agency. As the years went on, Kim Yo Jong made herself more visible to the public eye, attending events like the 2018 Winter Olympics in Pyeongchang, South Korea.
Article continues below advertisement
While attending the event, Kim Yo Jong accompanied the soon-to-be-former South Korean President Moon Jae-in in the presidential box, a shocking move considering that North Korea and South Korea limited their visits with one another.
Over time, Kim Yo Jong has gradually moved into more influential roles.
In September 2021, CNN reported that Kim Yo Jong had been "promoted to the nation's top decision-making body, state media." Kim Yo Jong wouldn't just be a member of the State Affairs Commission (SAC) but would continue to serve as her brother's key adviser. After accepting the high-ranking and powerful position, Kim Yo Jong has become rather vocal on the topic of war.
Article continues below advertisement
On April 5, 2022, Kim Yo Jong boldly stated that South Korea's discussion of attacks on North Korea was a "very big mistake," reported Reuters. Kim Jong Un's sister added that her end of the Korean peninsula wouldn't be opposed to utilizing nuclear weapons if the South overstepped its boundaries.
Article continues below advertisement
According to Reuters, analysts suggest Kim Yo Jong's warning was directed at South Korea's incoming President as its current leader, Moon Jae-in will soon be exiting.
Why is there tension between North Korea and South Korea?
The tension between North and South Korea has done nothing but grow over the past few decades. The two ends of the Korean peninsula declared themselves separate from one another in 1948 and formed their own governments. However, because "neither one considered the border division at the 38th parallel permanent," a war followed.
Some years later, the two Koreas decided to sign an armistice, "which established the Korean Demilitarized Zone — an official border area between the two countries." The two countries have been clashing ever since.