Colombia's President-Elect Gustavo Petro Has Communist Ties — But Is He a Communist?
Colombia's new President Gustavo Petro has previous affiliations with communist groups. Some wonder if he is a communist himself — plus his net worth.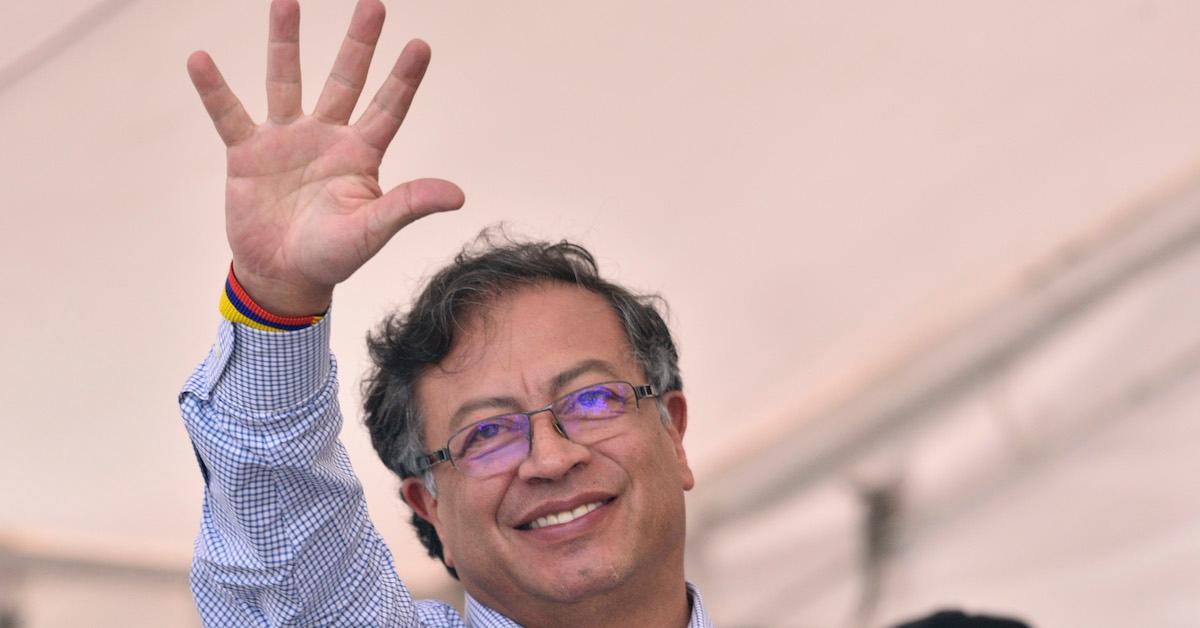 Colombia has elected a new President, Gustavo Petro. While his campaign was successful, people still have concerns, such as whether or not he is a Communist and will lead the country down a communist path.
Here's a look at Petro's net worth, wife, and his political affiliations.
Article continues below advertisement
Article continues below advertisement
Petro has a long history of being part of the political struggle in Colombia. Depending on who you ask, some may say he was on the wrong side of the fight as many of the groups he was involved in has socialist and communist tendencies.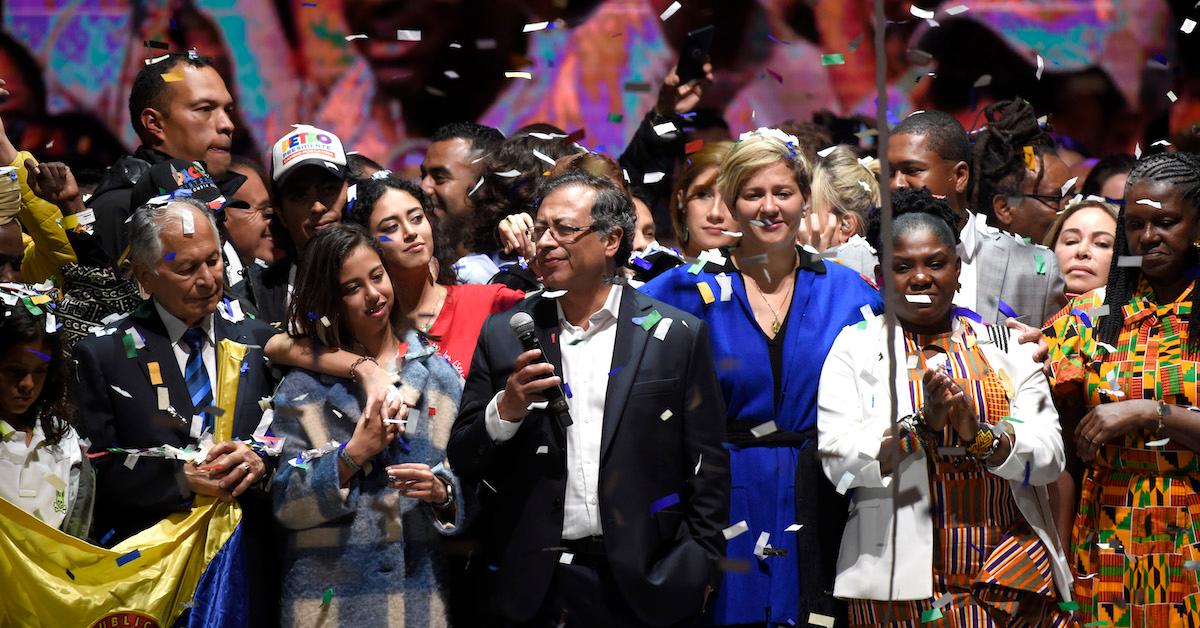 Article continues below advertisement
Is Gustavo Petro a Communist?
While it's been said that Petro's political affiliation is with Humane Colombia, some are still wondering whether or not he aligns with communist ideology. According to CBS News, Petro was able to clinch the victory by receiving 50.47 percent of the votes.
Upon the announcement of his victory, he tweeted, "Today is a day of celebration for the people. Let them celebrate the first popular victory. May so many sufferings be cushioned in the joy that today floods the hearts of the Homeland."
Karin Ardila García, a supporter of Petro's opponent, Rodolfo Hernández, shared her concerns about Colombia becoming a communist country once he assumes office.
She commented that the people hope Petro will stay committed to what he promised and that he "does not lead to communism, to socialism, to a war where they continue to kill us in Colombia..."
Article continues below advertisement
Article continues below advertisement
Whether or not Petro is actually a Communist remains unclear. However, he did have deep political ties to M-19, which was a socialist guerilla organization from 1974 to 1990. While the party later became known as the M-19 Democratic Alliance, the group still operated through heavy socialist and communist methods.
The organization suffered anti-communist attacks while it was in operation. His association alone hasn't stopped people from criticizing him and the election.
Article continues below advertisement
A look at Gustavo Petro's net worth and wife
Gustavo Petro's net worth is unconfirmed but it is estimated to be between $1.5 and 5 million. Given that his new role carries such weight, it is likely that his net worth and salary will see a significant boost.
Per The Focus, the president of Colombia can earn up to $220,000,000 but on average the number tends to be around COL$193,774,178 (or $50,000 USD).
Article continues below advertisement
Gustavo Petro
Politician/ President-elect
Net worth: $1.5 million(unconfirmed)
Gustavo Petro is a long-time politician and more recently, the President-Elect of Colombia.
Birthname: Gustavo Francisco Petro Urrego
Birthdate: April 19, 1960
Birthplace: Ciénaga de Oro, Córdoba, Columbia
Political Party: Humane Colombia
Education: External University of Colombia, Pontifical Xaverian University, University of Salamanca
Spouse: Verónica Alcocer
Children: 5
Article continues below advertisement
Gustavo Petro has been married two times. His first wife was Katia Burgos followed by Mary Luz Herrán. His most current relationship is with Verónica Alcocer whom he married in 2003. Alcocer has been by Petro's side for quite some time. Her political affiliation is Humane Colombia. She was born May 26, 1976, in Sincelejo, Sucre, Colombia.
Though she has been married to Petro for a while now, in an early interview, Alcocer spoke on how difficult it was to be involved with such a high-profile person. "Imagine yourself an increasingly well-known politician, how are women not going to approach him?" she stated.
Though his children and previous wives tend to keep a low profile, they reportedly came out to support him as he ran for President of Colombia.