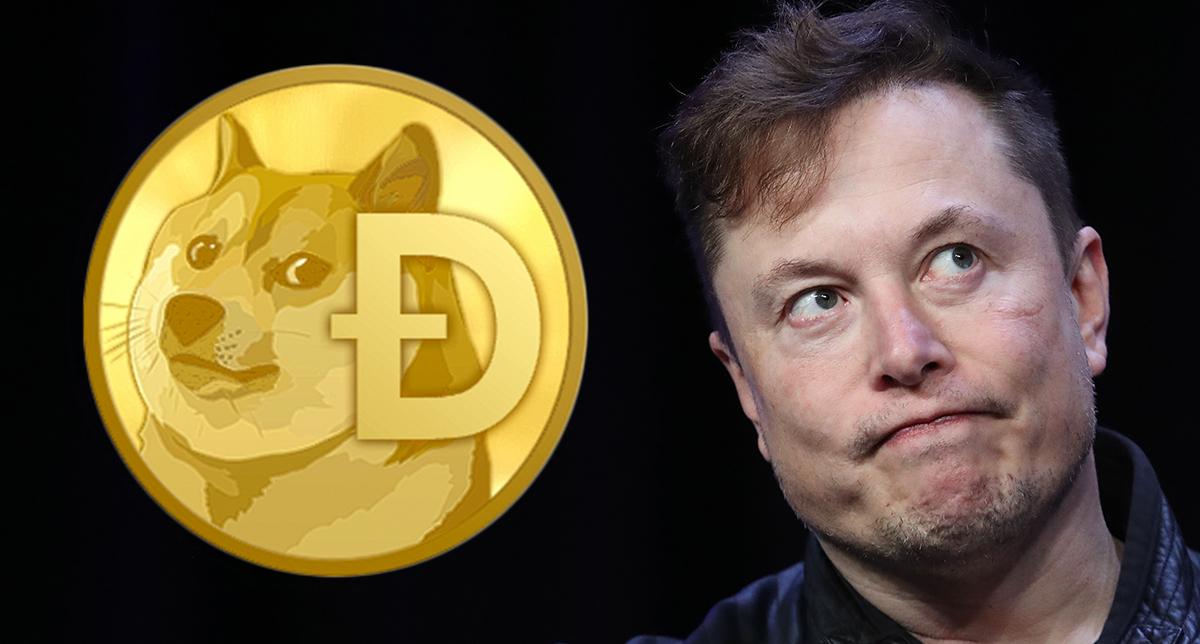 Is Dogecoin a Pump and Dump? Why People Have Decided to "Hodl" the Cryptocurrency
Over the weekend, Dogecoin rallied to all-time highs following a series of tweets from Tesla CEO Elon Musk, which encouraged his followers to hold on to DOGE. This latest move upwards comes after the cryptocurrency plummeted from previous highs set in late January.
Article continues below advertisement
Article continues below advertisement
These volatile moves have many wondering whether Dogecoin can actually make it to the moon, or whether the cryptocurrency is a pump and dump.
Article continues below advertisement
So, what does "Hodl" mean?
Over the weekend, Tesla CEO Elon Musk sent out a series of tweets seemingly encouraging users to "hodl" Dogecoin. In short, "hodl" is simply a mispelling of "hold". The term originates from a 2013 post in the Bitcointalk forum, in which user GameKyuubi announced that he was "hodling" his position in Bitcoin. Ever since, the term "hodl" has been used to shun traders who short cryptocurrencies rather than holding them for the long term.
On Feb. 7, Musk sent out a tweet reading, "Hodl the rainforests!!"
Article continues below advertisement
Article continues below advertisement
That tweet was followed by a series of tweets about Bitcoin, leading many of his followers to believe that Musk was encouraging them to "hodl" DOGE. All of this talk about the cryptocurrency on social media helped Dogecoin to reach a new all-time high of $0.087159 on Feb. 7.
Article continues below advertisement
Article continues below advertisement
Is Dogecoin heading to the moon, or is it a pump and dump?
If you're unfamiliar with the idea of Dogecoin "heading to the moon," the term has been a rallying call for efforts to get the cryptocurrency to $1 in value. At its current price, Dogecoin has a long way to go. With the coin already increasing over 1,300 percent since the start of the year, this idea is optimistic at best.
Article continues below advertisement
Dogecoin was originally started in 2013 as a joke, and was intended to satirize the hundreds of different altcoins emerging amid the growing popularity of Bitcoin. As a result, the coin is incredibly basic and lacks many of the aspects that make Bitcoin so interesting and which have helped the cryptocurrency to keep on climbing year after year.
DOGE has a block interval of just one minute, which makes it much easier to mine when compared to Bitcoin, with a block interval of ten minutes. And while there is a set limit of the amount of Bitcoin that can ever be mined, making the coin anti-inflationary, Dogecoin has no such limit.
Article continues below advertisement
Article continues below advertisement
This has led many experts to believe that Dogecoin doesn't have a future as a serious cryptocurrency. Even Elon Musk has admitted that his tweets about the cryptocurrency are "jokes" and that he prefers the idea behind Bitcoin.
"Occasionally I make jokes about dogecoin, but they are really just meant to be jokes," Musk said in an interview on Clubhouse earlier this month.
Musk pointed out that Dogecoin was "made as a joke to make fun of cryptocurrencies" but noted, "fate loves irony." He also said, "Arguably the most entertaining outcome and the most ironic outcome would be dogecoin becomes the currency of Earth in the future."
While Dogecoin may seem like a smart investment, it's important to remember that these recent rallies are built on a meme and largely fueled by a few individuals, rather than the cryptocurrency's fundamentals. Dogecoin is far more likely to come tumbling down than it is to reach the moon, and this is something that all investors should consider before purchasing Dogecoin.