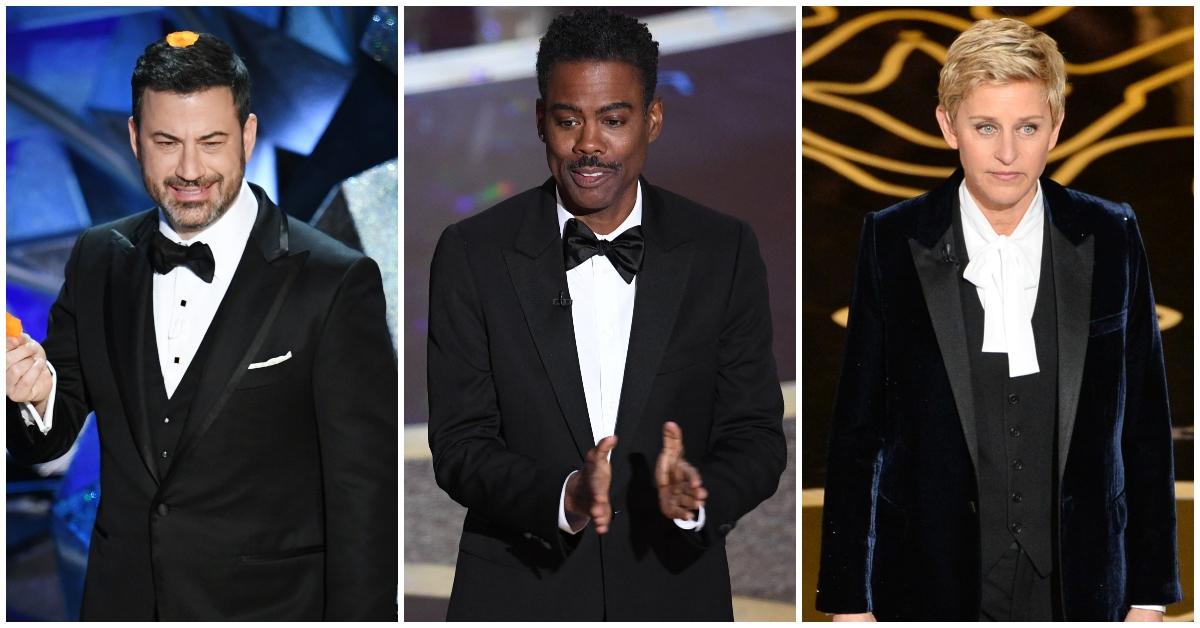 Oscars Hosts' Salaries Vary, But They're Surprisingly Unimpressive Across the Board
After three years without a host, The Oscars will have not one, not two, but three hosts to make up for lost time. Wanda Sykes, Amy Schumer, and Regina Hall will share the bill as the masters of ceremonies at the 94th Annual Academy Awards, but to hear Sykes talk about the pay with two-time host Jimmy Kimmel, the paycheck is a little underwhelming.
There doesn't seem to be a set amount Oscars hosts make, but Kimmel did reveal what he was paid — and it sounds like this year's hosts may have been lowballed.
Article continues below advertisement
Article continues below advertisement
In an appearance on Jimmy Kimmel Live, Sykes commiserated with the host over the low pay for the gig. Obviously, being a comedian, Sykes may have been exaggerating for comedic effect, but she said, "out of all the jobs that I have, this one is actually gonna cost me money." When pressed to reveal what kind of paycheck she was pulling down for the gig, she answered, 'I don't know, it's like scale, properly," referring to the union-designated base rate for SAG-AFTRA members, which is definitely less than what Kimmel revealed as his 2018 salary.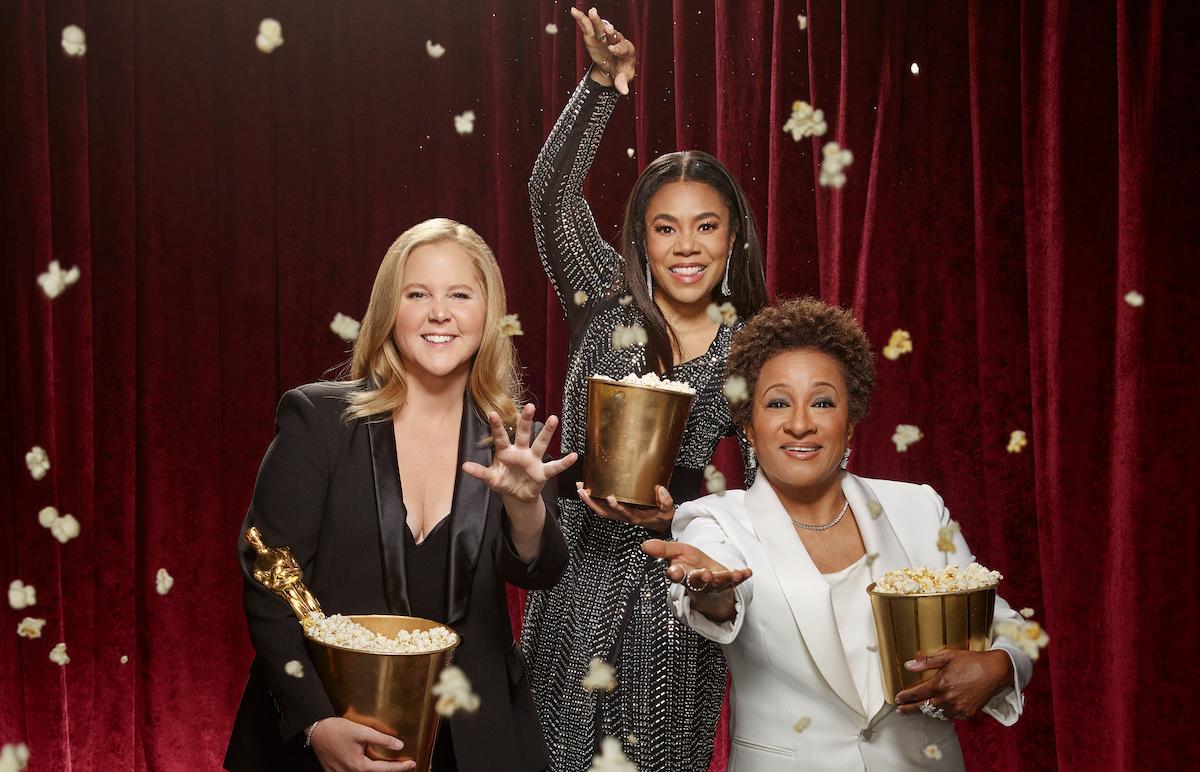 Article continues below advertisement
Jimmy Kimmel revealed his exact host salary, which seems high until you consider the work beforehand.
"I got paid $15,000 to host the Oscars," he told the comedian, "And there's one of me! You guys will probably have to split that." That figure seems pretty generous for "one night's work," but the truth is that hosting the Oscars involves a great deal more work than the three-hour ceremony that never seems to end on time (no matter how many awards they cut from the program).
It's also pretty low when you consider Kimmel makes $15 million a year for his late night gig.
The full week leading up to the broadcast involves plenty of rehearsals, fittings, lighting, and makeup tests. On top of that, when comedians host, they tend to be heavily involved in the writing process which can start more than a month ahead of Oscars night. The show's opening monologue and interstitial sketches are being written basically up to the last minute to stay topical.
Article continues below advertisement
Article continues below advertisement
Hopefully, since the show went without a host for the past three years, the Academy took the cost savings since the 2018 ceremony and ensured the triumvirate of hosts this year get a paycheck comparable to Kimmel's at the very least.
So far, neither of the three emcees has revealed how much she was offered for the gig.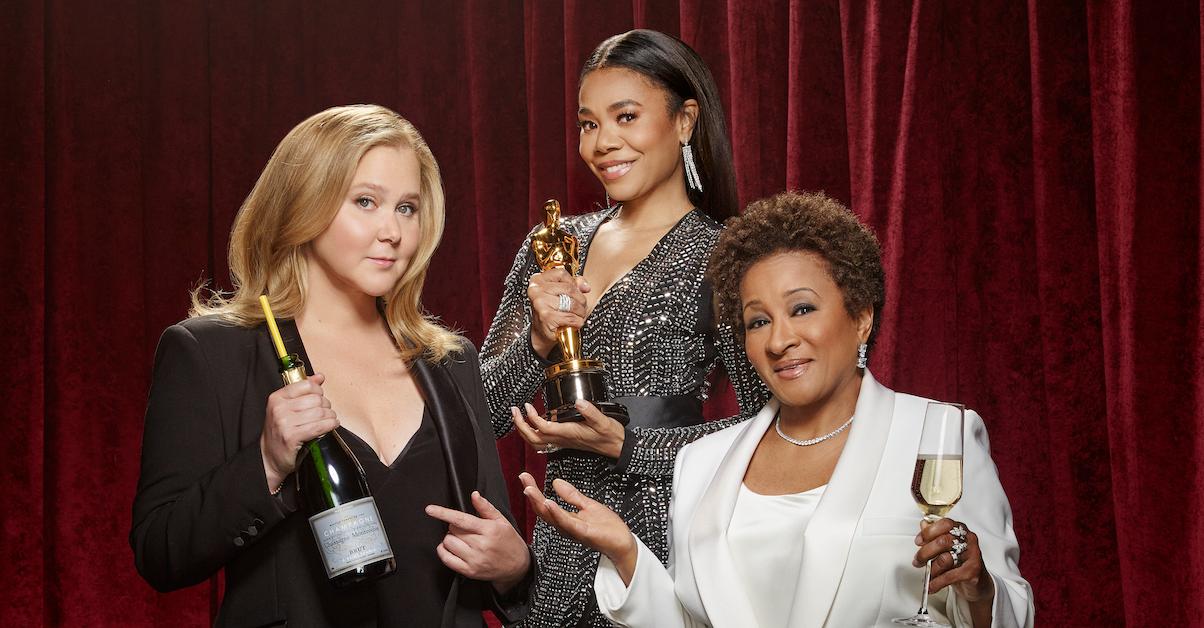 Article continues below advertisement
The scale for awards show hosts has been fairly opaque since 2013.
According to a 2013 Hollywood Reporter article, Oscar host salaries ranged from $15,000 to $25,000, which places Kimmel's pay on the low end. The broadcast's waning viewership over the years probably means the scale hasn't budged too much since then. Despite not being an especially lucrative gig, most past hosts have happily accepted the gig as an honor.
Article continues below advertisement
"You have to say yes," Sykes said of the gig, even if the job doesn't come with the most impressive paycheck. But Sykes did warn that she might get a little loose after the first act of the show. "It's not like I'm getting paid, you know," she joked. "You get what you pay for! You want sober Wanda, you gotta add some more zeroes and move that comma."