Hometown International Stock Has Been Booming—Here's Why
In the stock market, a company with a $100 million market capitalization is nothing major. Apple holds a $2.26 trillion market cap. There's a whole category of micro-cap stocks, but even those don't go lower than $300 million. Of course, everything is relative—so a tiny shop with minimal revenue reaching a $100 million market cap is alarming. Enter Your Hometown Deli of Paulsboro, N.J.
Article continues below advertisement
Hometown International (OTC:HWIN) has been public since 2019. Its market cap far exceeds the rational level for a company with just $35,000 in sales over the course of the last two years according to a recent CNBC report on the New Jersey deli.
Hometown's stock price, explained
In October 2019, the New Jersey deli landed on the public market at $1.25 per share. The company, which is incorporated in Nevada, has seen drastic stock activity since its initial debut. The stock's lifetime growth is 780.80 percent. Most of the growth occurred during 2020 when the shares ballooned 657.14 percent.
Article continues below advertisement
This week, Hometown's fate has been much different. Since April 14, shares have dropped 17.3 percent, mainly in response to a callout from David Einhorn.
Einhorn is a hedge fund manager for Greenlight Capital. In a letter to clients this week, he used Hometown International stock as an example of risk in the marketplace. This risk comes from the fact that the company owns a sole deli in rural New Jersey while maintaining a low level of income (just $13,976 in 2020, mainly because it was closed due to the COVID-19 pandemic from March to September).
Article continues below advertisement
Who started Your Hometown Deli in Paulsboro N.J.?
Hometown has an indistinguishable executive team, simply because founder and CEO Paul Morina also serves as the company's president, chief financial officer, treasurer, and director. Morina is also the principal of Paulsboro's local high school and multi-championship-winning head wrestling coach.
Why Hometown's market cap was over $100 million
As of April 16, the market cap for HWIN stock is $90.45 million. At one point, it was higher than $100 million. How can such a quaint operation achieve a cap as high as this? It's complicated.
Article continues below advertisement
Hometown has 7.79 million outstanding common shares, and Morina owns a whopping 19 percent of them (or 1.5 million shares). He also holds a warrant for 30 million additional shares, a tactic that's often used for underwriters in large IPOs. Because of the low trading volume for HWIN (this week's sell-off has pushed the daily trading volume above 15,000, but the average is just 357), a large stakeholder can heavily influence the stock.
Neither Peter Coker Jr. (the company's chairman) or Christine Lindenmuth (vice president) own any corporate shares. Coker is an experienced offshore trading professional with ties to firms based in China, Singapore, and New Zealand. Coker's father owns more than 63,000 shares of Hometown with a warrant for another 1.26 million.
Article continues below advertisement
Other primary investors are institutions based outside of the U.S., mostly in China. Hometown's 2020 performance led to a net loss of $624,438.
Hometown CEO Paul Morina's net worth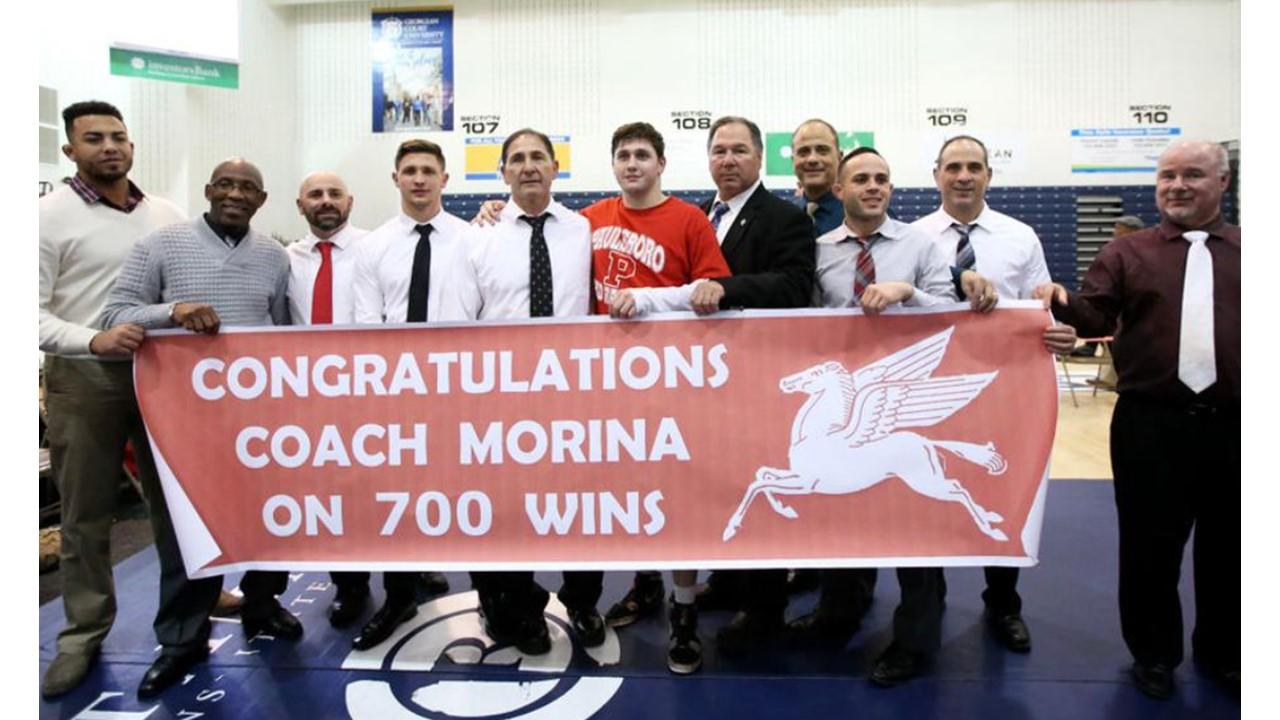 While Morina doesn't actually receive a salary at Hometown, he does technically have $20.5 million worth of HWIN shares (although the value is trending downwards with his recent notoriety). The top 10 percent of school principals in Gloucester County, N.J. make an average of less than $50,000 per year. Morina's role as wrestling coach adds to that.