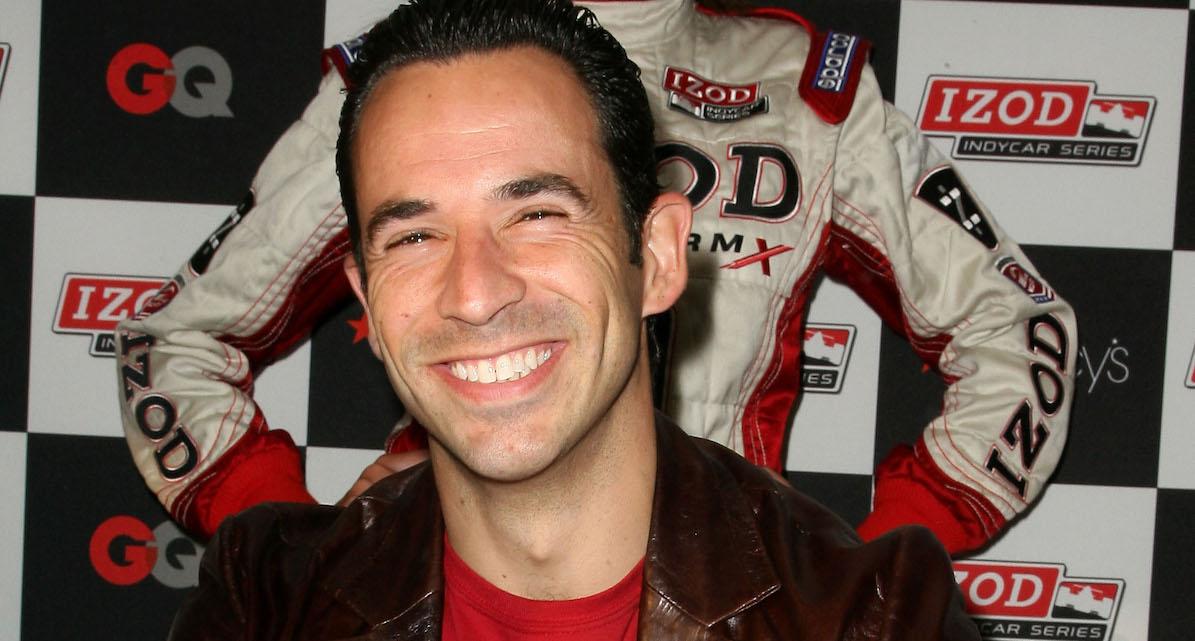 Indy Racer Hélio Castroneves Has No Plans to Retire Soon
Brazilian race car driver Hélio Castroneves is popular on and off the track. He is one of the most winningest Indy 500 racers in history, and he also impressed U.S. audiences when he competed (and won) Dancing With the Stars in 2007.
Article continues below advertisement
Since making his racing debut in 2001, Castroneves has become one of the most recognized names in the sport, and two decades later he is still racing at a professional level.
So, how much is Castroneves worth — and does he have plans to retire anytime soon?
Hélio Castroneves' net worth is estimated at $40 million.
According to Celebrity Net Worth, Castroneves is worth an estimated $40 million. After 20 years in the sport, Castroneves has won $30 million in on-course prizes and has been sponsored by some major companies during his career including Shell, AutoNation, Penske, and SiriusXM.
He currently drives for Meyer Shank Racing, owned by Jim Meyer and Michael Shank.
Article continues below advertisement
Hélio Castroneves is a Brazilian auto racing driver, who has won the Indy 500 four times in his career. He is also the winner of Season 5 of Dancing With the Stars.
Birthdate: May 10, 1975
Birthplace: São Paulo, Brazil
Father: Hélio Castroneves Sr
Mother: Sandra Castroneves
Partner: Adriana Henao
Children: 1
In 2014, he signed an endorsement deal with rapper 50 Cent's SMS Audio headphone brand. "Helio is a leader in the motorsports arena and is at the top of his game — and much like how I approach SMS Audio, he's always innovating to get that next win," 50 Cent said at the time. "He embodies the values behind SMS Audio, and will be a valuable voice behind the brand."
Article continues below advertisement
How many times has Hélio Castroneves won the Indy 500?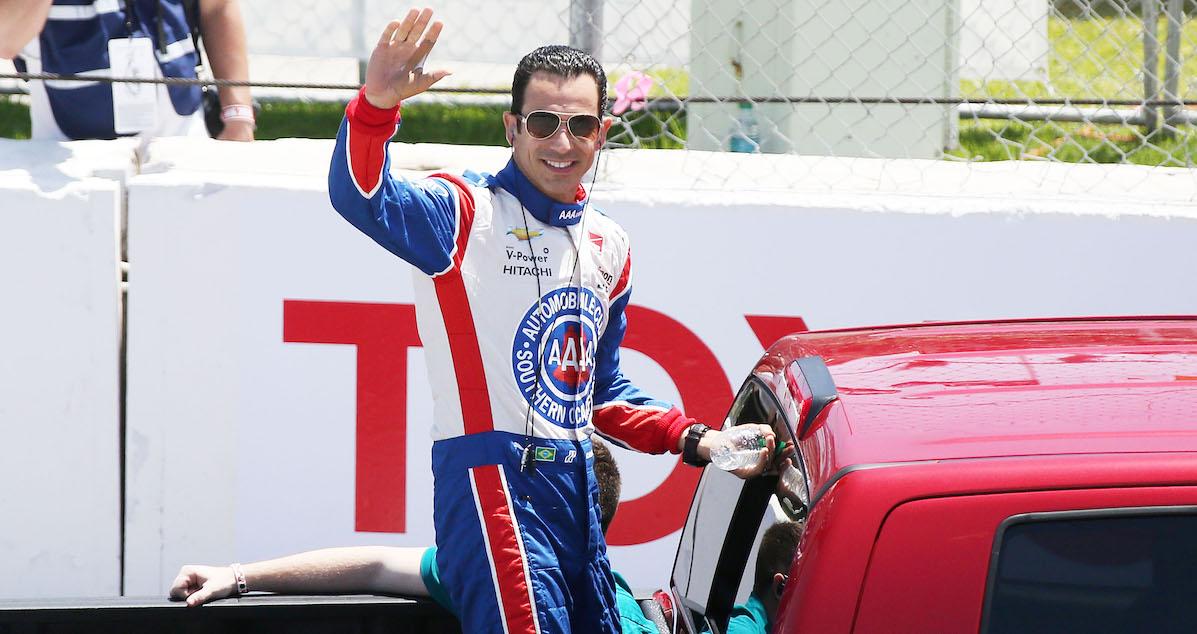 Castroneves has won the Indy 500 four times in his career — in 2001, 2002, 2009, and 2021 — tying with drivers A.J. Foyt, Rick Mears, and Al Unser.
In 2022, Castroneves is going for the record-breaking fifth win.
"I am thrilled to get the chance to go for a fifth Indianapolis 500 win, and so excited to fight for the IndyCar championship again with a full season of races next year with Meyer Shank Racing," Castroneves said in a statement via IndyStar. "... I have been missing racing in IndyCar full time so much! So, I can't wait to get a head start on next year with some strong races to finish this season."
And Castroneves has no plans to stop racing anytime soon.
Article continues below advertisement
"As long as I still have the fire," Castroneves told The Sun-Sentinel in 2021 when asked about retiring. "As long as I am still competitive and put in my work, there is no limit...Who says 47 is a bad age? Mario Andretti was racing until he was 53. Age is just a label."
Hélio Castroneves shared a daughter with his partner, Adriana Henao.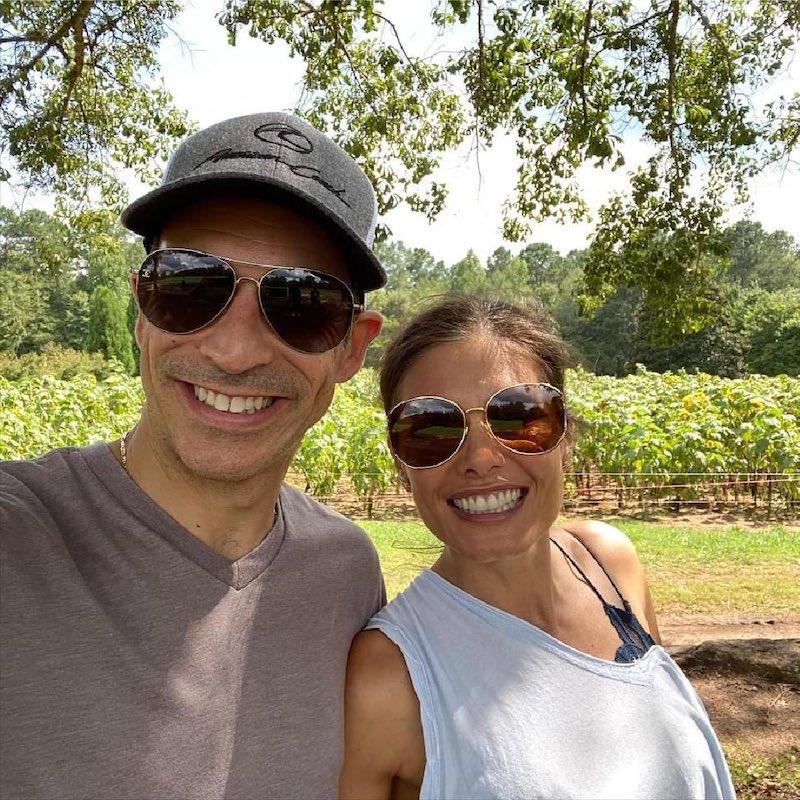 When he isn't on the race track, Castroneves is a family man. He is engaged to longtime partner and marathon runner Adriana Henao, and the couple has a daughter named Mikaella.
And it looks like the young girl may be following in her famous father's footsteps.
"She's always playing with race cars," Castroneves told People Magazine in 2021. "I'd love her to play with Barbie dolls and make them dance, so she can focus on dancing, too."
He added, "Every time I go to race, I take her. When you ask her what her dad does, she goes, [moves hands like driving a wheel]. It's the best feeling in the world."