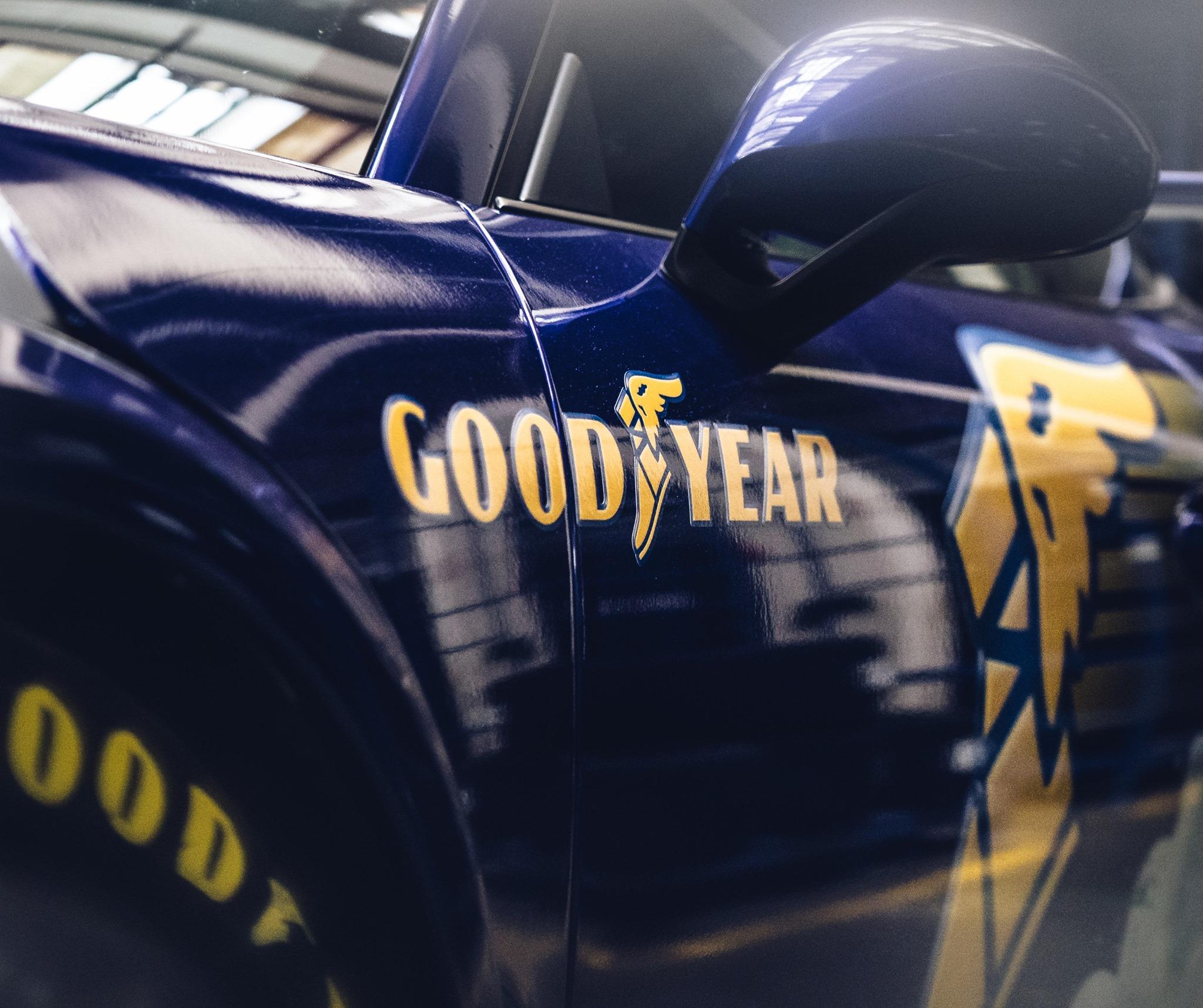 Goodyear and Cooper Tire Announce Mega Merger, Deal Looks Solid
Article continues below advertisement
According to the transaction, Cooper shareholders will get $41.75 per share in cash and 0.907 shares of Goodyear stock for every Cooper share held. This will roughly come out to be $54.36 per share, which represents a 24 percent premium to Cooper's closing stock price on Feb. 19. Goodyear shareholders will own about 84 percent of the combined company with Cooper shareholders owning the rest of it. The deal is expected to close in the second half of 2021.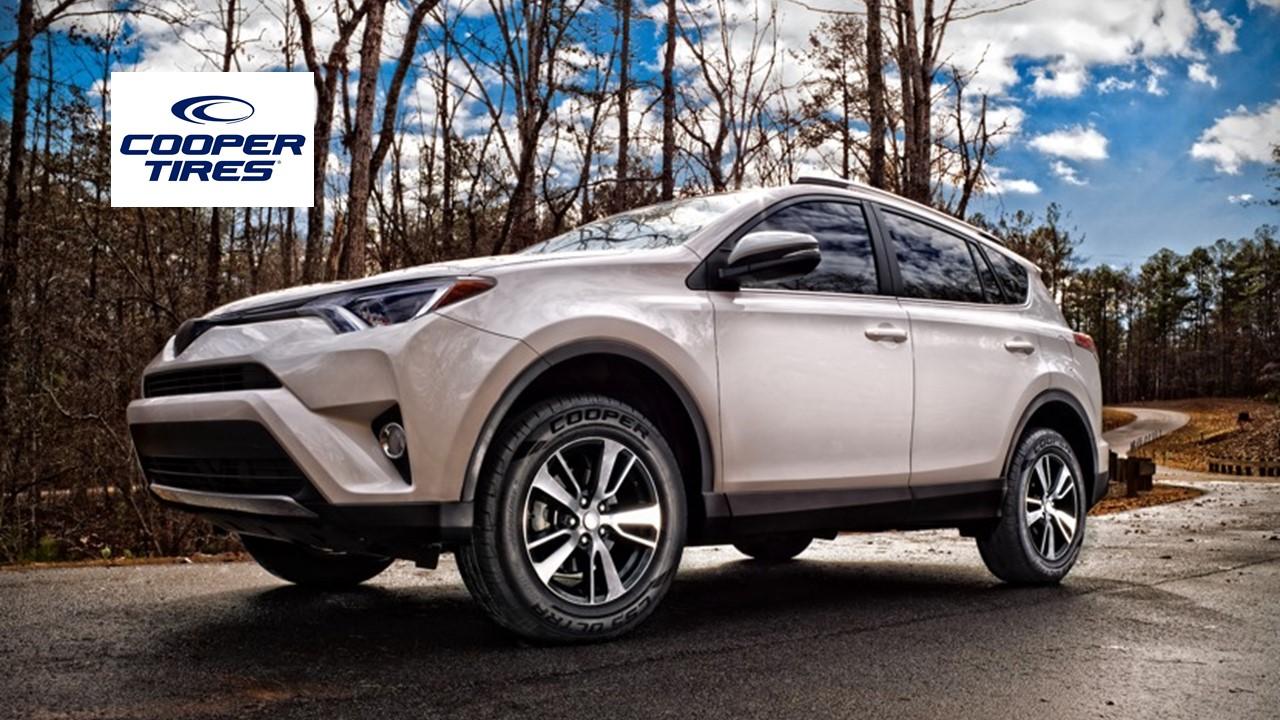 Article continues below advertisement
Goodyear and Cooper have complimentary portfolios.
Goodyear chairman, CEO, and president, Richard J. Kramer said, "The addition of Cooper's complementary tire product portfolio and highly capable manufacturing assets, coupled with Goodyear's technology and industry-leading distribution, provides the combined company with opportunities for improved cost efficiency and a broader offering for both companies' retailer networks."
Goodyear and Cooper stocks surged after the merger announcement.
Cooper's (CTB) stock price surged by 27 percent after Goodyear's acquisition announcement. Goodyear's (GT) stock was also trading higher by nearly 16 percent. Investors seem to be viewing this merger as a win-win for both of the companies. The combined company will have nearly $17.5 billion in pro forma sales in 2019. The combination will boast about 60 factories with over 70,000 employees and 2,500 service centers. The new company will bring many tire brands under one roof, including Goodyear's Dunlop and Kelly brands and Cooper's Mastercraft and Mickey Thompson brands.
Article continues below advertisement
Goodyear-Cooper synergies and benefits
The merger will expand the combined company's product offering and reach. After the merger, Goodyear's presence in China will double. Together, they might also be able to weather the ongoing economic uncertainty amid the COVID-19 pandemic better. Goodyear reported a 5 percent decline in tire volume for the fourth quarter, which included a 7 percent decline for replacement tires. Cooper Tire reported a decline of 9.8 percent in global unit volume during the fourth quarter.
As the combined company cements its leadership position, it will look to improve its manufacturing and distribution businesses. The combined company maintained that the increased scale will be leveraged to support investments in new mobility and fleet solutions. The companies have also identified $165 million in savings from synergies within two years of closing the deal.
Article continues below advertisement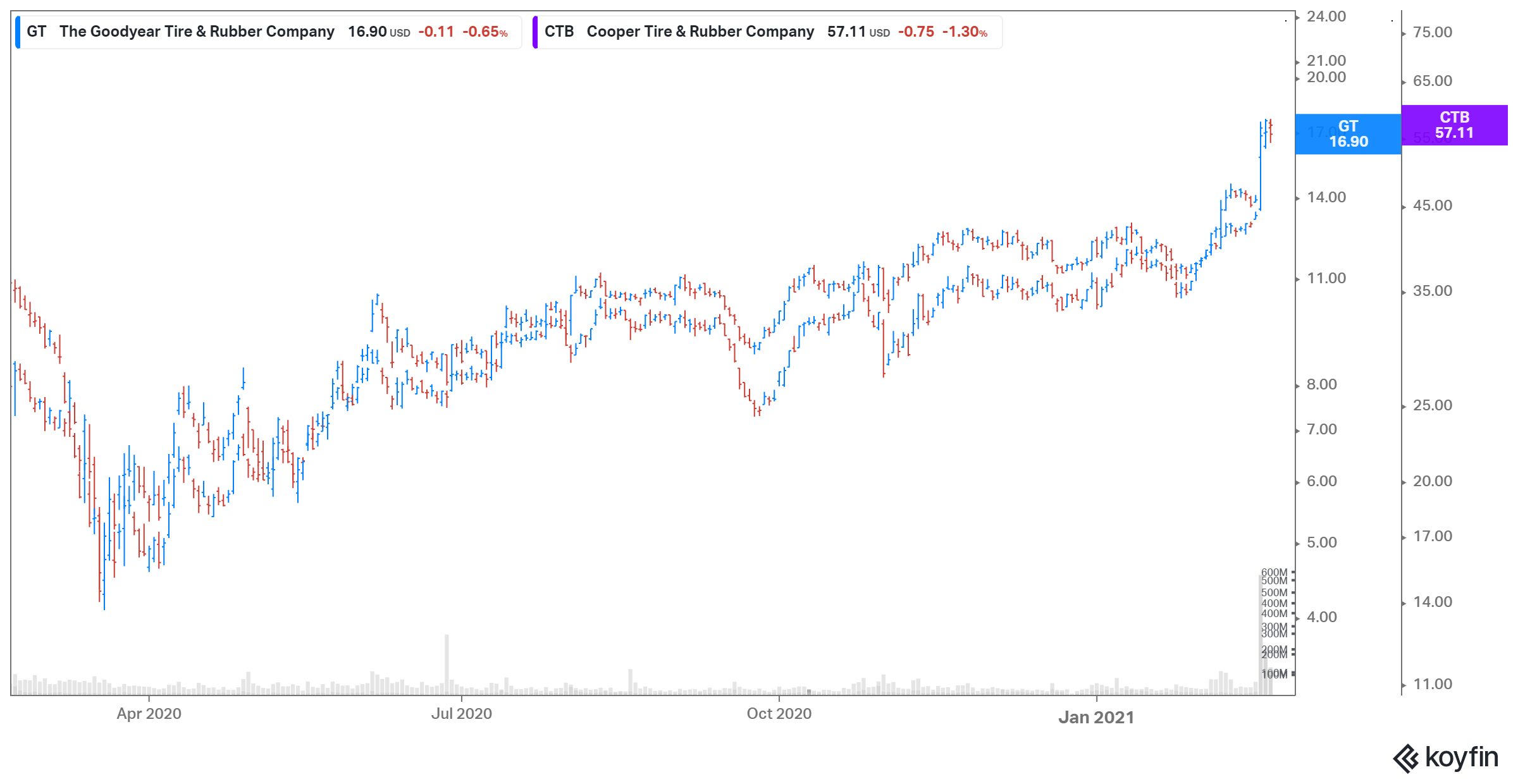 Analysts are positive about the merged company.
Analysts are also positive about the combined company's outlook. John Healy, the managing director and research analyst with Northcoast Research Holdings LLC, said, "Cooper gives Goodyear a stronger brand in the middle of the market." He also thinks that the merger gives Goodyear an opportunity for realignment, which it couldn't have done organically.
Argus Research also kept its buy rating on Goodyear stock after the announcement of the merger with Cooper Tire.
James Picariello, a KeyBank analyst, said that the deal "represents the rare instance of a clear, great deal for both parties."