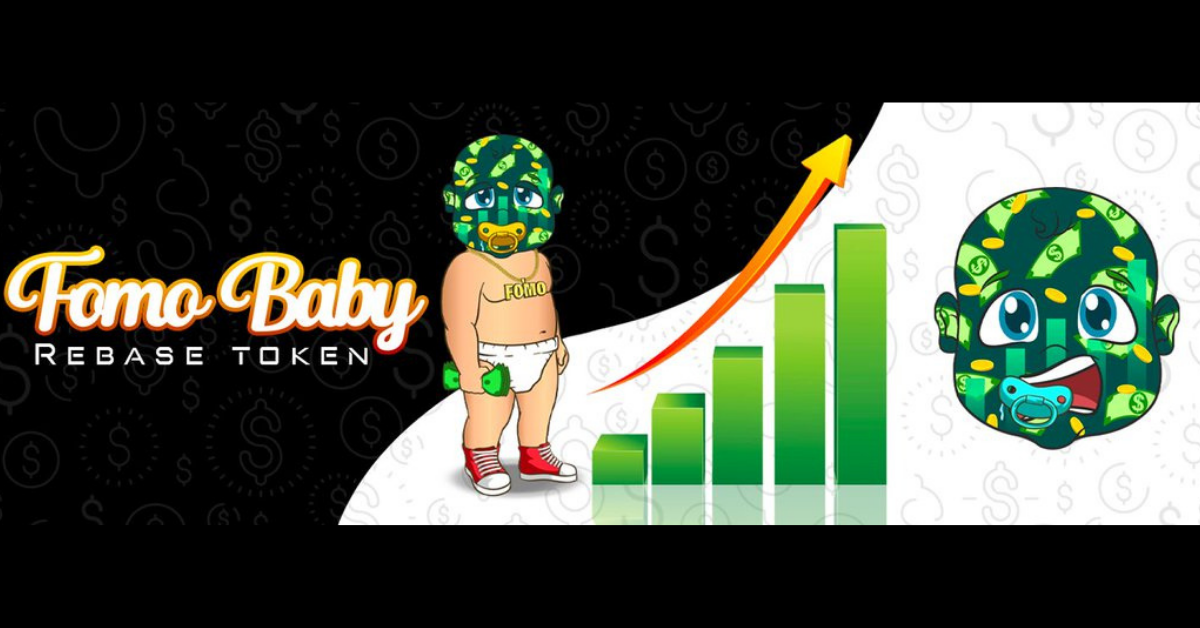 Fomo Baby (FOMOBABY) Appears Attractive With 'Rebasing' Concept
Another day, another new DeFi (decentralized finance) token. Recently, Fomo Baby (FOMOBABY) launched as a token with a "revolutionary" concept and contract known as "rebasing." The new token looks attractive to many people. It's a token on the Binance Smart Chain (BSC) with a unique token mechanism. What's Fomo Baby's price point?
Article continues below advertisement
Article continues below advertisement
Launched on Oct. 4, the FOMOBABY token introduced new concepts and attractive investment options like staking, its own NFT marketplace, and eligibility to join a community lottery. As the website states, "Fomo Baby was created to keep a reliable price in a volatile market."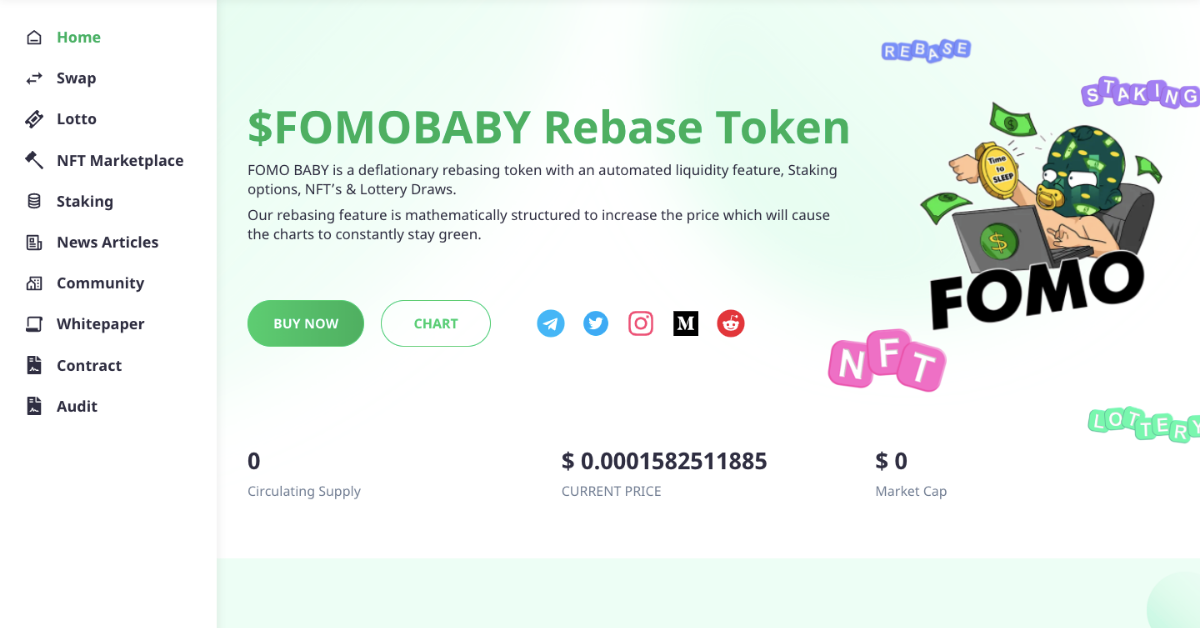 Article continues below advertisement
Fomo Baby's "Tokenomics"
Apparently, FOMOBABY is a "rebase" token, which is an element that has captured many people's attention in hopes to make a substantial return. "Hearing the community demands," the developers of FOMOBABY created an all-in-one contract that "will fulfill the community incentives and needs."
With its premise being a "fear of missing out," the rebase token FOMO has been "strategically" designed to keep the charts "green" since the rebasing feature yields an increase in price.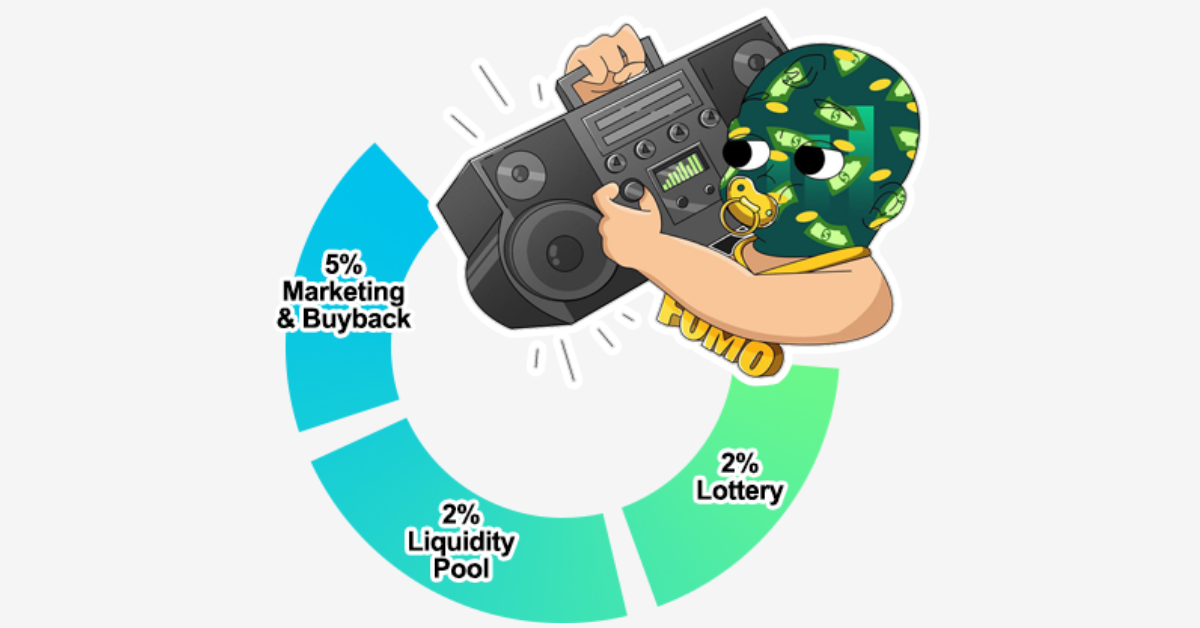 Article continues below advertisement
Article continues below advertisement
According to the website, the tokens are distributed as follows:
20 percent of the total supply is kept reserved for staking and the community lottery
12 percent was sold in the private sale
56 percent of the tokens went to pre-sale
2 percent is reserved for centralized exchanges (CEXs) listings
10 percent have been allocated to the team wallet
9 percent of the total tax is applicable on each transaction
Where to buy Fomo Baby (FOMOBABY) tokens
Since FOMOBABY is a token on the BSC chain, the token is currently trading on PancakeSwap. After downloading an extension wallet like Trust Wallet, users will want to ensure that they have located their Binance wallet address to transfer Binance tokens (BNB) after they're purchased on the Binance exchange.
Article continues below advertisement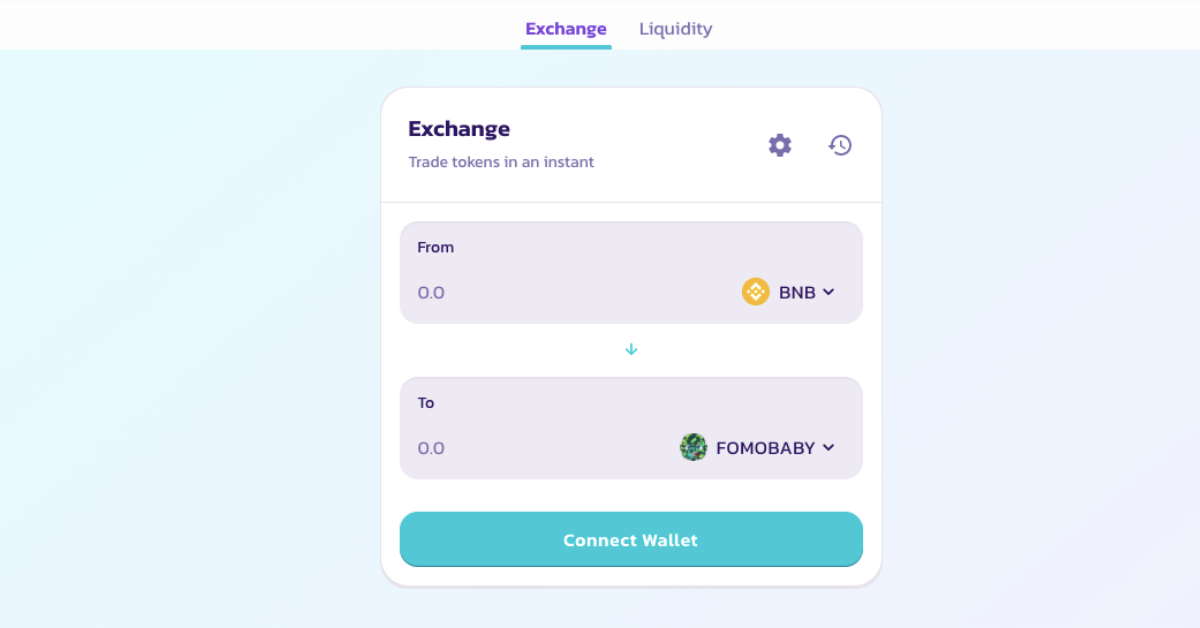 Article continues below advertisement
Once BNB tokens have been purchased, users will be able to exchange them for FOMOBABY tokens on PancakeSwap version 2 (V2) where they will:
"Select a Currency" and enter the FOMOBABY contract address
Before confirming the swap, users are directed to set the slippage to 10 percent–12 percent
Set the amount desired to purchase and then click on the "Swap" button
Users will also get to take advantage and benefit from Fomo Baby's own swap exchange soon.
Article continues below advertisement
Is FOMOBABY a good investment?
What makes FOMOBABY desirable to investors is the rebase mechanism that reduces the number of tokens in each wallet accordingly. However, the total value of the wallet doesn't change. This simply means that the price of the tokens has been increased in the market, which results in a healthy up-trending chart.
Article continues below advertisement
Article continues below advertisement
Supporters speculate that the rebasing mechanism will cause the token to have extensive exposure, which brings new investors to the platform all the time. Leaning on the fact that green and healthy charts tend to attract investors, especially those looking for quick and profitable investments, FOMOBABY hopes to achieve this in the long run.
According to CoinMarketCap, in just 24 hours, FOMOBABY has climbed the charts and is up over 95 percent and, the crypto launched its NFT collection, Fomo Baby, on Oct. 12.