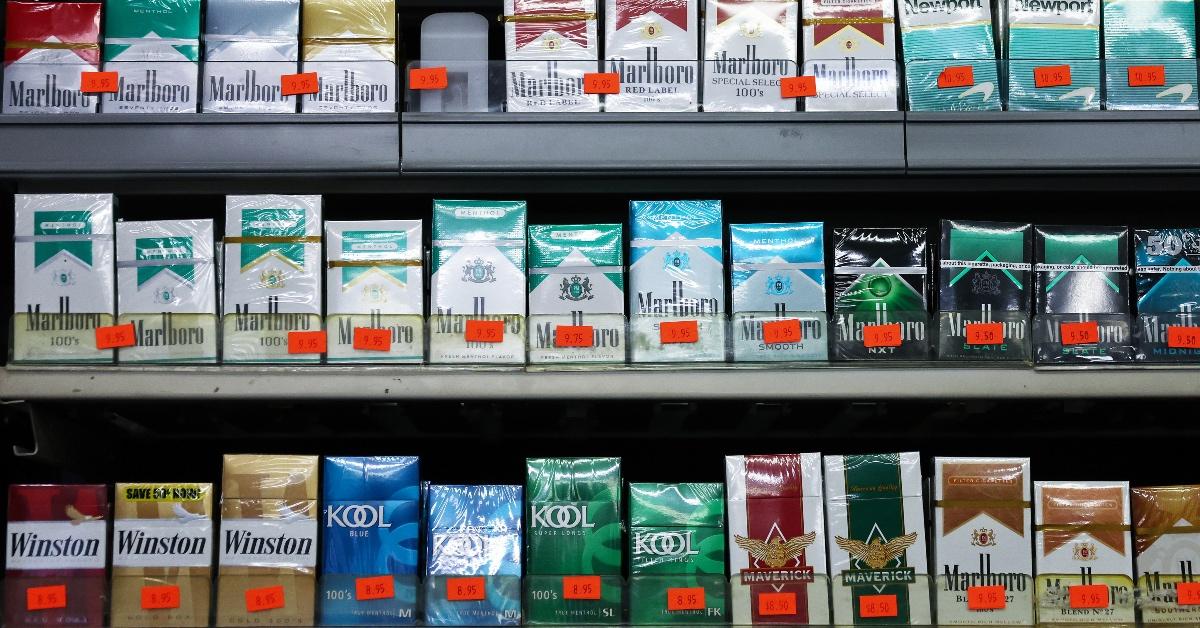 The FDA Wants to Ban Menthol Cigarettes — When Might It Take Effect?
By Jennifer Farrington

Apr. 28 2022, Published 4:32 p.m. ET
On April 28, 2022, the FDA announced a new initiative it plans on implementing in the coming years that could slash the number of menthol cigarette smokers drastically.
The agency says it wants to place a ban on menthol-flavored cigarettes and cigars with the hopes that it will deter people away from smoking tobacco products.
Article continues below advertisement
Seeing that tobacco serves as a leading cause of death from cancer, according to the FDA, the agency is looking to rid the U.S. of the ingredient that makes smoking more tolerable and easier to become addicted to.
Read on to learn more about the FDA's suggested menthol ban and when it might take effect.
What is menthol and why is the FDA looking to ban it?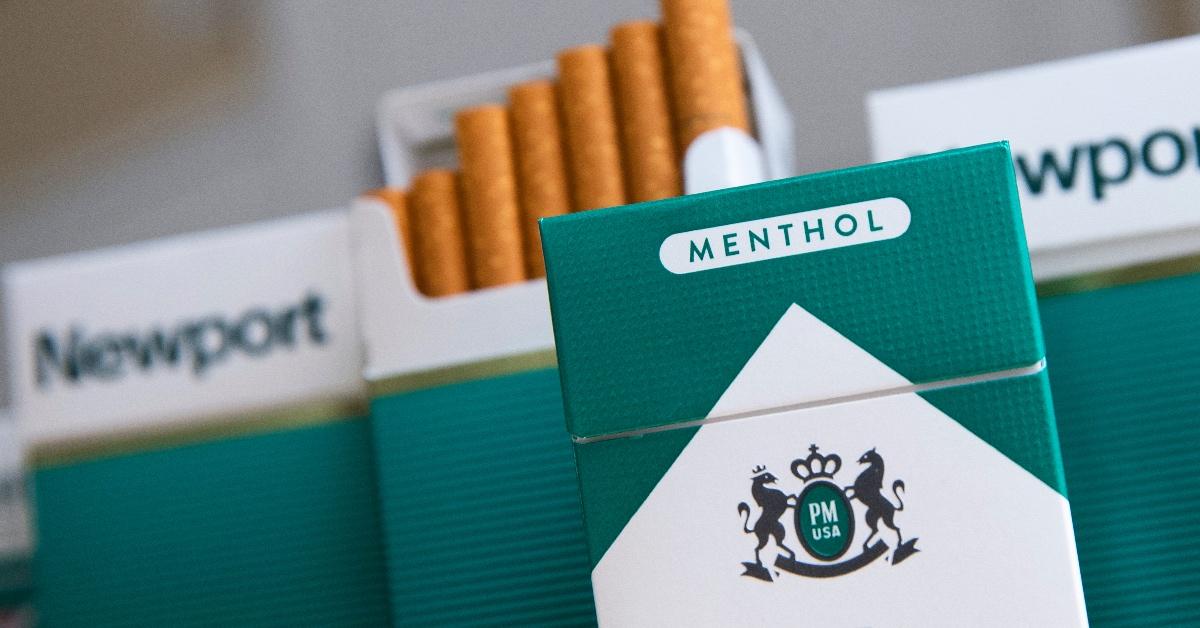 Menthol is a chemical compound added to tobacco products like cigarettes that cools and numbs the throat, essentially making them easier to use. While the additive can be sourced from peppermint and other plants, it can also be created in a lab, according to the Centers for Disease Control and Prevention (CDC).
Article continues below advertisement
Because menthol makes smoking more enjoyable and easier on the throat, it only entices people to continue utilizing the product. The FDA says that in 2019, there were "more than 18.5 million menthol cigarette smokers ages 12 and older in the U.S."
Sadly, the rate of cigarette use is increasingly higher for "youth, young adults, and African Americans and other racial and ethnic groups."
As a way to potentially reduce these numbers, the FDA has proposed to ban menthol, a move many health experts have backed for years. Studies suggest that by imposing such a ban, the U.S. could see a "15 percent reduction in smoking within 40 years."
Article continues below advertisement
When might the FDA's menthol ban take effect?
While it could take the FDA years before it is able to enforce a ban on menthol-flavored cigarettes and cigars, it is actively working to get the ball rolling.
Beginning on May 4, 2022, the FDA will open itself up to accept comments from the public on the proposed rules it hopes to implement. The public will have up until July 5, 2022, to submit electronic or written comments to the dockets.
The FDA will also be holding public listening sessions on June 13 and June 15 "to expand direct engagement with the public." Once all comments have been read and assessed, the FDA says it will "decide whether to issue final product standards."
Article continues below advertisement
Certain countries already have a menthol ban in place? Which ones?
While a ban on menthol-flavored tobacco products could be the push people in certain parts of the U.S. need to quit smoking, it isn't a new idea. In 2017, Canada issued a ban on menthol cigarettes, including cigars and blunt wraps, according to the Harvard T.H. Chan School of Public Health.
Article continues below advertisement
Some of the other countries that imposed similar bans include the European Union, Ethiopia, Turkey, Senegal, Uganda, Nigeria, and Moldova. The ban also wouldn't be the first of its kind in the U.S.
In 2019, Massachusetts issued a menthol ban, though there are lawmakers who have challenged it. D.C. later issued a similar ban.
Companies are likely to appeal the FDA's move to ban menthol-flavored cigarettes.
Companies like Marlboro and British American Tobacco (owners of Newport) rely on their menthol cigarette sales to keep them afloat. However, if the FDA is successful at placing a ban on menthol-flavored tobacco products, it could put them out of business.
Rather than stand by and watch, companies will likely protest the initiative or try and find a loophole around it.