Re-elected French President Emmanuel Macron Is a Stepfather
By Kathryn Underwood

Apr. 25 2022, Published 2:03 p.m. ET
For the first time since 2002, a French presidential incumbent has won re-election. President Emmanuel Macron defeated far-right challenger Marine Le Pen. Although he didn't win by as much as in 2017 against Le Pen, Macron secured the victory with 58.5 percent in a runoff vote, The New York Times reported. Does Macron have children?
Article continues below advertisement
Macron has a somewhat unconventional home life because he married a woman 24 years his senior. His wife, Brigitte Macron, was a teacher at his high school in 1993. Although they didn't marry until much later, their relationship is often a point of curiosity to the public. Here's a look at Macron's family life as the couple prepares for another term in office.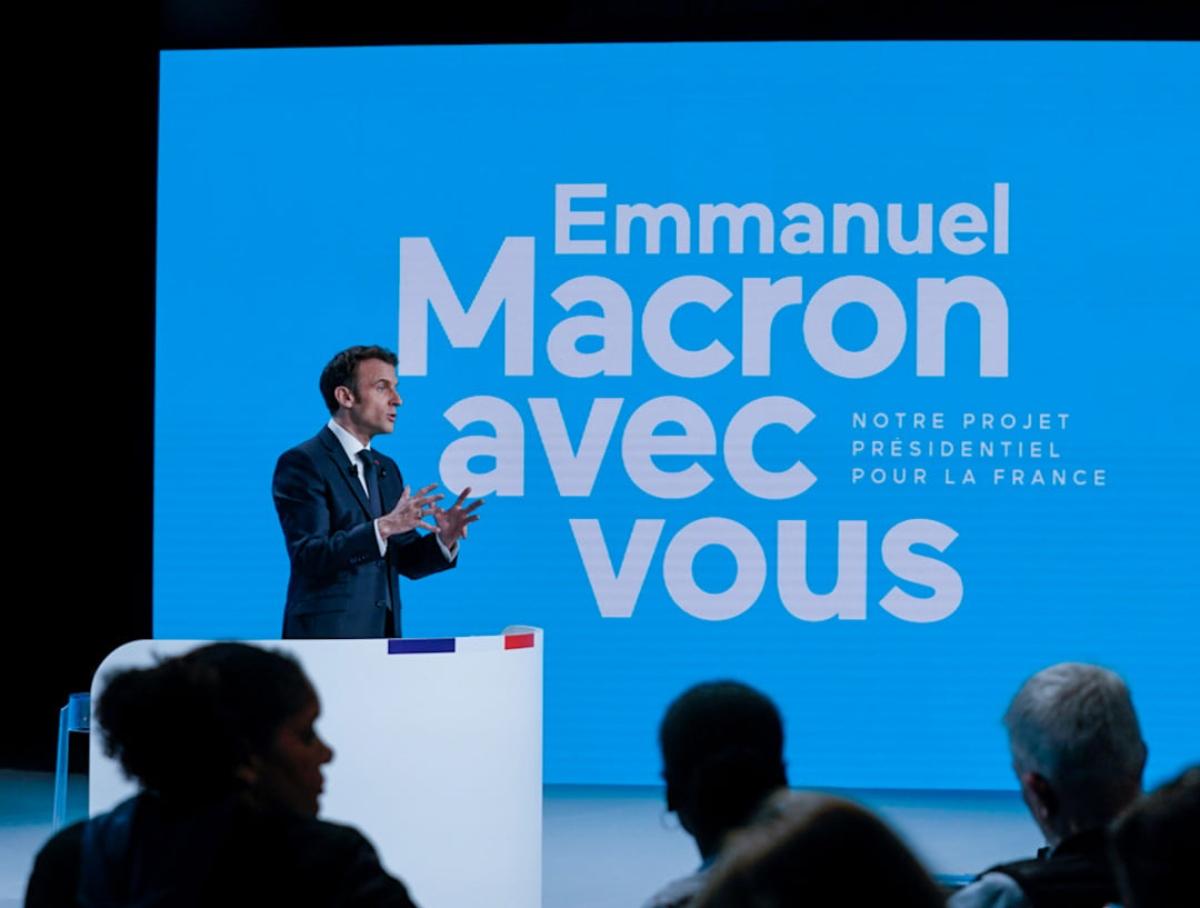 Article continues below advertisement
Emmanuel Macron is married to an older woman.
Macron's wife Brigitte has acknowledged that her marriage to Macron is hard for many people to understand. When they first met, Macron was a 15-year-old student at the Jesuit high school where Brigitte taught.
According to National World, Brigitte was married to banker André-Louis Auzière at the time. She remained married to him until they divorced in 2006, and then married Macron in the fall of 2007. It isn't publicly known how much contact they had in the interim while she was still married.
Article continues below advertisement
Macron was born in December 1977 and his wife was born in April 1953, so there's a 24-year-age difference. She gave an interview with a French radio station in 2019 and said, "It took me a while to realize what was happening, and then to make the leap and become his wife."
Article continues below advertisement
Emmanuel Macron's wife has three children from her first marriage.
It appears that Macron doesn't have any biological children. His wife Brigitte already had three children with her first husband, and the presidential couple hasn't had any children together.
Brigitte has acknowledged that the age difference makes things complicated and doesn't make for an "ideal couple." Acknowledging the pain of divorce on her family, she said, "Of course I hurt (my children). Like all parents who separate hurt their children. But at one point, I understood that Emmanuel was my life, and they understood."
Article continues below advertisement
President Macron tried and failed to create an official title for his wife.
In France, the president's spouse doesn't hold an official title. Macron attempted to create an official role for his wife in 2019, which would have entailed giving her an office, staff, and a budget. However, the proposal didn't succeed due to a petition against it that garnered 275,000 signatures.
Article continues below advertisement
President Biden congratulated President Macron upon his reelection.
France's western allies celebrated Macron's win against the extreme-right politics of Le Pen. President Biden said France was "our oldest ally and a key partner in addressing global challenges."
However, the victory was tighter than in 2017. France appears to be fairly divided on the issues, with more people gravitating to the extremes. NPR reported prior to the election, "The mainstream left and right has all but disappeared."