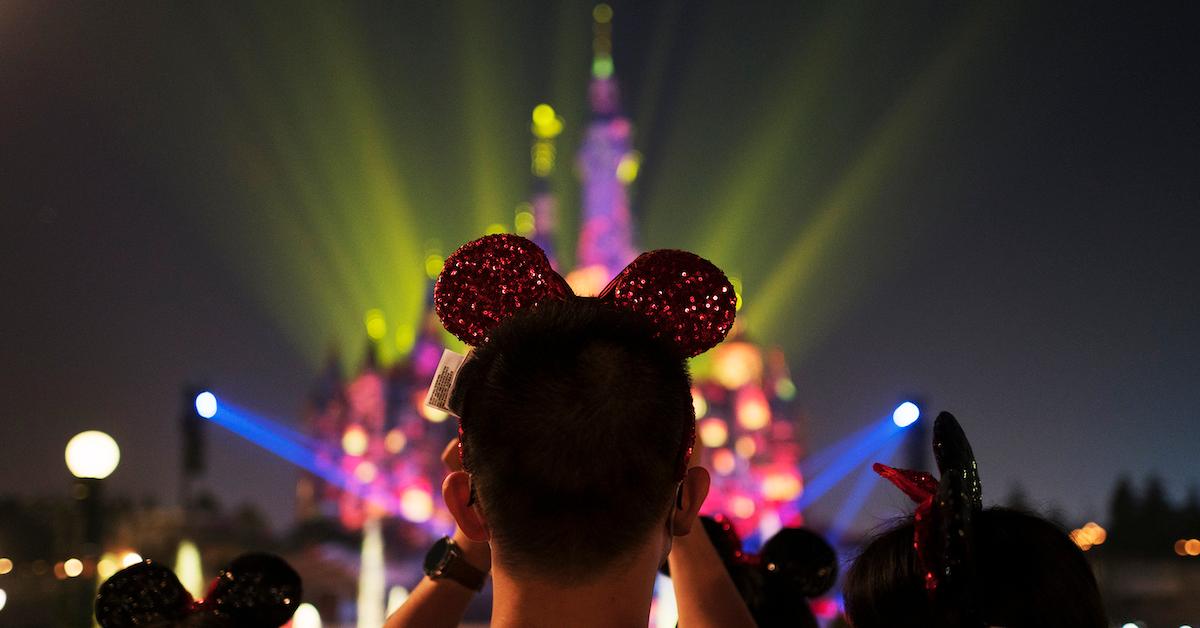 What Disney's New AR Patent Means for A Metaverse Experience at The Park
One of the fastest developing technological developments is the Metaverse. A computer-generated experience lets users enter a new world right where they stand. But now the metaverse is making its way to theme parks and Disney is reportedly creating its own metaverse.
Article continues below advertisement
Disney isn't a stranger to virtual or augmented reality, but its recent patent means the parks may get a Metaverse upgrade.
Here's what it may look like.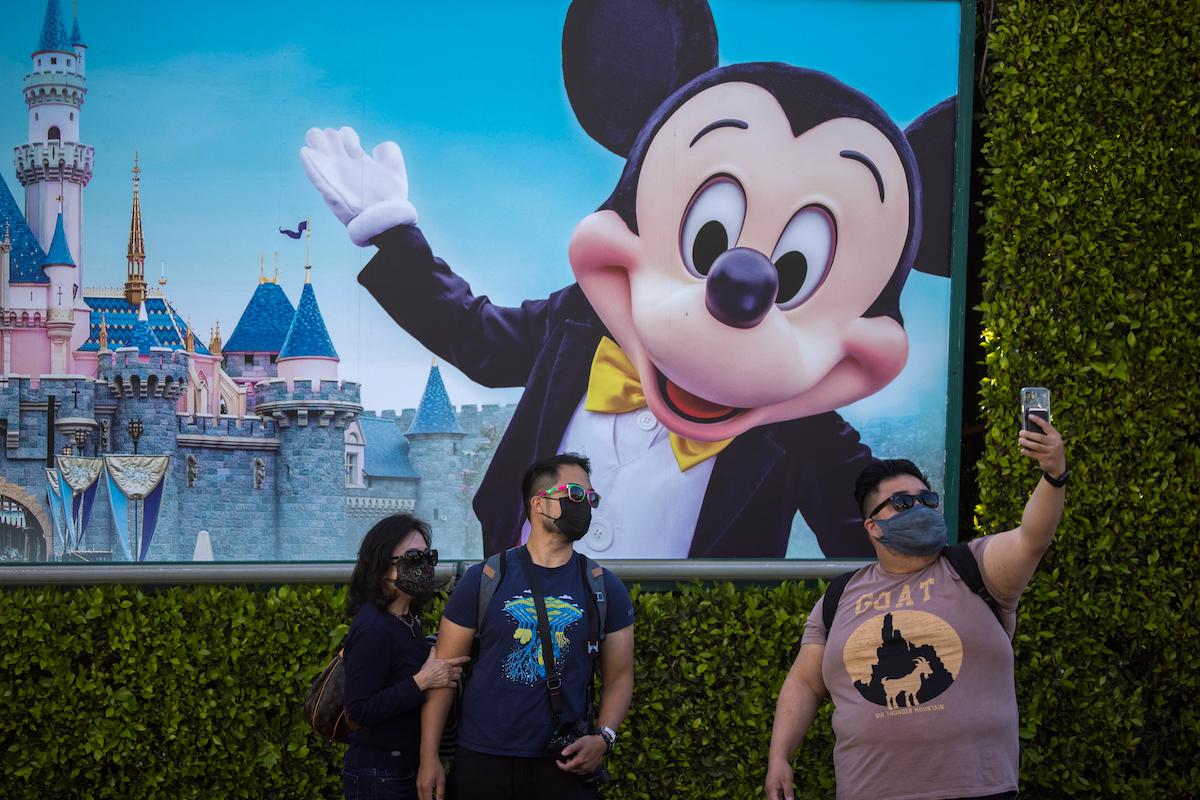 Article continues below advertisement
How will the Metaverse be incorporated into Disney parks
The Walt Disney Company was reportedly granted a patent by the U.S. Patent and Trademark Office on December 28.
The patent allows the company to create simulations in the park with animated characters. It is reported that Disney has over 300 active patents regarding rides, entertainment, technology, fiber optics, audio system, and special effects.
The simulator will allow multiple users to take part in a 3D world without goggles or glasses, and they will also be able to take part in the game from several vantage points.
This attraction is a development beyond virtual and augmented reality with a new name referred to as "virtual world" (or VW.) Disney plans to develop this experience by using several projectors that create numerous images per second.
Along with animated characters, the simulations will also include objects, artwork, and props. An example referred to is the possibility of being able to see Mickey Mouse in Toontown or the Enchanted Beauty and the Beast rose floating in front of park attendees.
Article continues below advertisement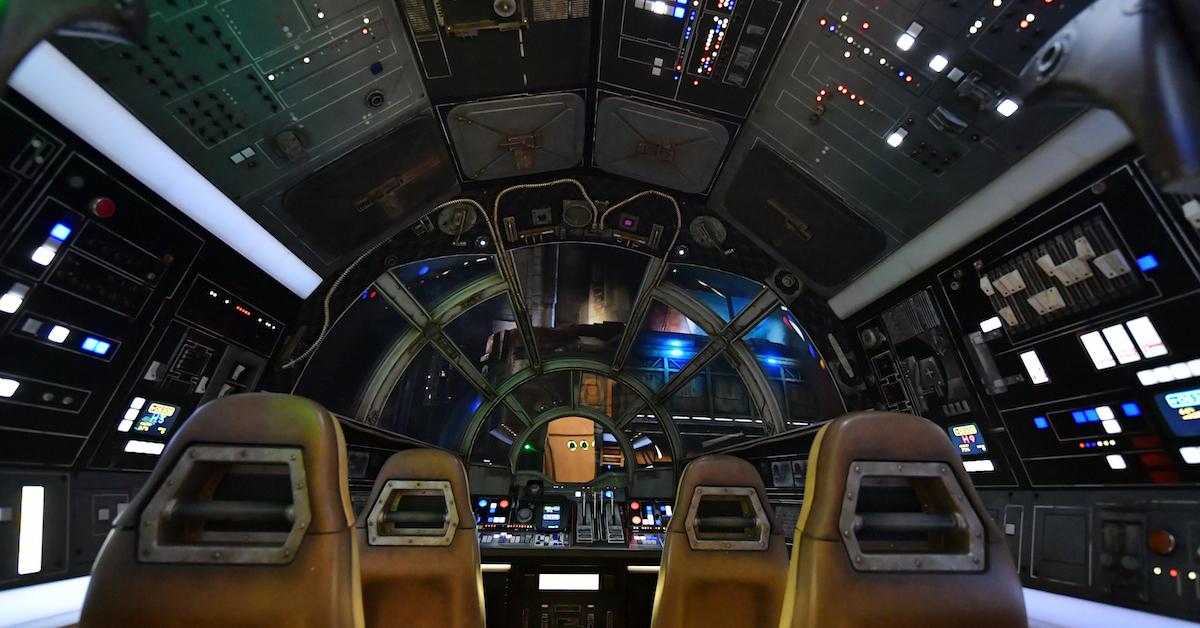 That's right, Disney's Metaverse won't require headsets or handheld devices.
Disney's legal patent and technology advisor John DeStefano commented on the new development saying, "Rather than look through a phone screen or a headset, Disney developed a system almost similar to a movie projector."
He adds that the goal is to project on real surfaces, the same things that people would see on a screen.
Article continues below advertisement
The decision to create this experience without any headsets was an intentional choice by the company to cut costs and limit the number of people that can enjoy the experience.
The patent notes that "the increased concern over the spread of communicable disease" and requiring headsets or googles would mean that each device would need to be cleaned after every use.
Article continues below advertisement
Additionally, per the patent, A.R. glasses "can be costly" to develop. The main concern listed was that requiring certain devices "effectively precludes multiple users from sharing the same experience." However is speculated that Disney-lovers who take part in the simulator will experience will use a handheld device in the venue which will be, "...coupled to the computing platform."
Disney's goal is to connect the physical and digital world.
Disney CEO Bob Chapek commented on the company's future saying, the companies current efforts are a representation of the company's desire to connect the physical and digital world. He added that by doing this Disney will be able to fulfill its goal of telling stories without any boundaries, "... and we look forward to creating unparalleled opportunities for consumers to experience everything Disney has to offer across our products and platforms, wherever the consumer may be."
Themeparks adopting Metaverse technology has been an increasing trend. The Los Angles Times reported that in the near future Universal Studios will create an augmented reality attraction based on the Mario Kart-themed ride based in Japan.
Those who take part on the ride will be able to use visor glasses that enable them to engage with the animated creations in real-time.
Sign us up!