David McCormick: Former Bridgewater CEO Seeks Pennsylvania Senate Seat
The race for U.S. Senate is gearing up to be a huge one. Since President Biden won over Pennsylvania in the 2020 election, and former Representative Senator Pat Toomey announced his retirement, his seat represents a battle for majority power in the Senate. David McCormick aims to take on a slew of other candidates for the seat.
Article continues below advertisement
Currently, the 50-50 Senate split is weighed in favor of Democrats with Vice President Kamala Harris's party being Democrat. McCormick is a Republican and Pennsylvania native hoping to be the front-runner. What's the former Bridgewater CEO's net worth?
David McCormick was the Bridgewater Associates CEO.
McCormick is a hedge fund executive and he was the CEO of Bridgewater Associates from 2020 to 2022. McCormick is the son of James McCormick who was the President of Bloomsburg University and Chancellor for Pennslyvania State System for higher education. McCormick has a list of involvement in the business world, politics, and the military.
Article continues below advertisement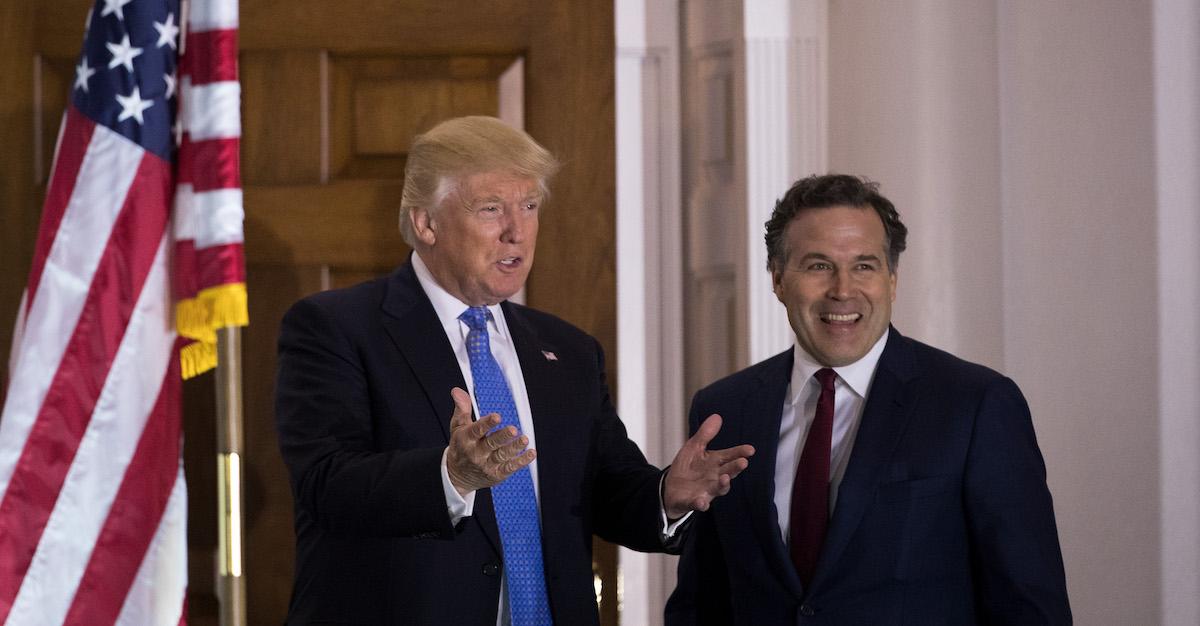 McCormick's most discussed role is his time with Bridgewater Associates. He joined the mega hedge fund in 2009 and became the CEO in 2017. He oversaw the management and provided advising for large global investors including central banks and sovereign wealth funds. The company reportedly manages over $150 billion in assets. In late 2019, co-chief executive Eileen Murray stepped down from her role and left McCormick to function as the sole CEO.
Article continues below advertisement
David McCormick announced his bid for the U.S. Senate.
McCormick made headlines when it was reported that he filed paperwork to run for the Pennsylvania U.S. Senate seat. To pursue this political venture, he stepped down from his role as the CEO of Bridgewater Associates early this year. He said that the choice is an opportunity to devote his life to public service.
As a Republican, McCormick said that he fought for American freedom while he was in Iraq and he also fought for American capitalism, "not socialism." He added, "…And now I'm running for the U.S. Senate to fight the woke mob, hijacking America's future." His candidacy has elicited help from past White House names like Hope Hicks, Cliff Sims, and Stephen Miller.
Article continues below advertisement
McCormick's wife, Dina Powell, isn't a stranger to political involvement. She served as Deputy National Security Advisor for former President Donald Trump from 2017 to 2018. She also served as the Assistant Secretary of State for Educational and Cultural Affairs from 2005 to 2007 under former President George W. Bush.
McCormick's net worth is estimated to be between $1 million and $5 million, although some sites list $1.5 million.
Article continues below advertisement
A win for David McCormick won't be easy.
The announcement is just two months after Dr. Mehmet Oz, also known as just "Dr. Oz," announced his bid for Pennsylvania Senate. It's reported that Oz anticipated McCormick's candidacy announcement and has already created counter-attacks for his campaign. The ad aims to criticize McCormick's hedge fund for its investments in China, calling him "...a friend of China with a long record of selling us out."
Article continues below advertisement
Bridgewater reportedly manages an estimated $1.5 billion for Chinese investors. The company's only other office outside of Connecticut is in Shanghai. Along with his involvement in China, McCormick was also been called out by real estate developer Jeff Bartos. Bartos is also bidding for the Senate Pennsylvania nomination as a Republican and reportedly accused McCormick of sending Pennsylvania jobs overseas to India in 2003.
Many of McCormick's allies have come to his defense regarding these claims. They have affirmed their belief that he will be the front runner in the campaign. It remains to be seen how McCormick will respond to Oz's criticisms as the bid continues. His official announcement is anticipated in the coming days.