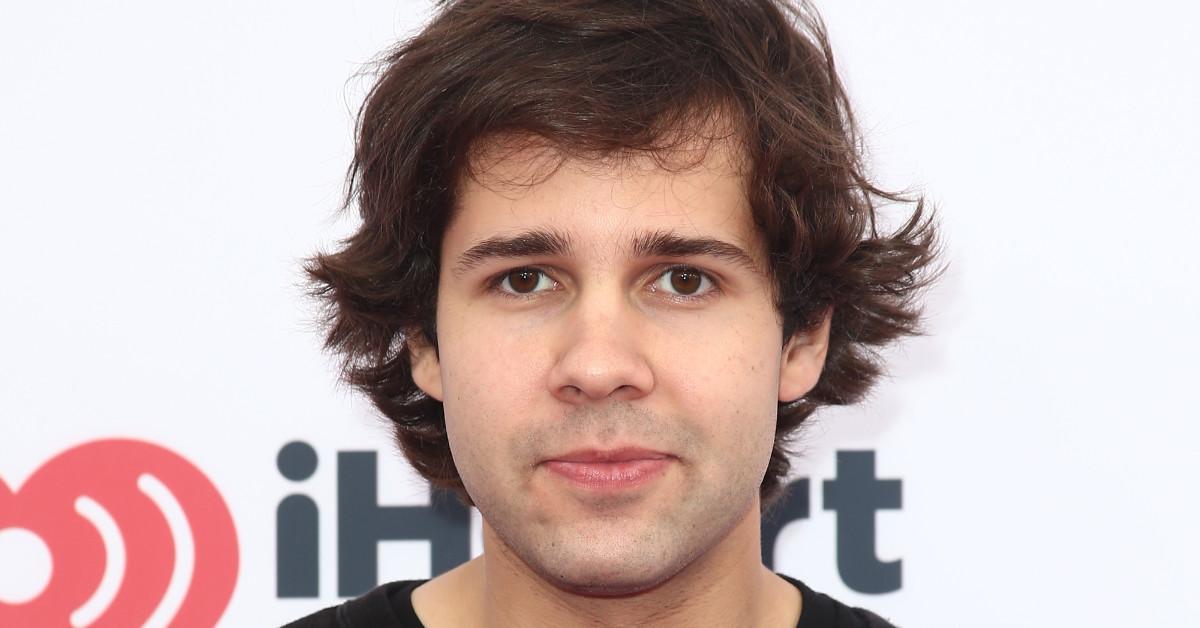 David Dobrik Sued for $10 Million by Injured Former Vlog Squad Member
Article continues below advertisement
The legal drama relates to a June 2020 excavator stunt which was the subject of one of Dobrik's now-deleted YouTube videos.
Jeff Wittek's lawsuit against David Dobrik alleged "general negligence" in a June 2020 excavator stunt.
In the lawsuit, Wittek claimed he suffered "a myriad of injuries" while filming a YouTube video in which he swung from a rope attached to an excavator in Provo, Utah, in June 2020, according to a court filing cited by People.
The filing also alleges that Dobrik operated the excavator at "unsafe speeds" and that Wittek collided with the excavator after Dobrik abruptly slowed the spinning motion.
Article continues below advertisement
Now Wittek is suing Dobrik for $10 million in damages for "general negligence and intentional tort," the magazine reports. Dobrik hasn't commented on the lawsuit.
According to People, Wittek previously said that he sustained a broken skull, facial fractures, and eye damage in the incident, and he wrote on Instagram in February 2022 that he had completed nine surgeries since that fateful day.
Article continues below advertisement
He has also expressed his frustration toward Dobrik in a March episode of his podcast, Jeff FM. "Imagine you smash somebody's skull in, they take it on the chin, they don't sue you, they don't f--king press charges," he said, per People. "I nearly died. I came an inch from death and an inch from going blind. … I'll have lifelong brain injuries and saved him from f--ing everything. You would have got deported, you would have got put in jail for manslaughter, you could have got sued for everything."
Dobrik, a YouTuber with an estimated net worth of $20 million, has had Vlog Squad issues before.
Article continues below advertisement
David Dobrik
YouTube star
Net worth: $20 million (reported)
David Dobrik is an Internet personality who has 18.2 million subscribers on his main YouTube channel.
Birthdate: July 23, 1996
Birthplace: Košice, Slovakia
Spouse: Lorraine Nash (m. 2019, div. 2019)
Article continues below advertisement
But Dobrik has also had issues with his Vlog Squad. In February 2021, former Vlog Squad member Joseth "Seth" Francois said he was tricked into a nonconsensual kiss with Vlog Squad member Jason Nash for a video Dobrik posted in 2017, and Francois called the prank sexual assault, as BuzzFeed News reported at the time.
Article continues below advertisement
And in March 2021, a woman claimed that Vlog Squad member Dom Zeglaitis raped her the night that Dobrik, Zeglaitis, and other Vlog Squad members joked about sexual encounters with that woman and others for a video Dobrik posted in 2018, according to The New York Times. Dobrik said in a subsequent YouTube video that consent is "super important" to him, and Zeglaitis denied the sexual assault allegation, per Insider.
If you need support, call the National Sexual Assault Hotline at 1-800-656-4673 or visit RAINN.org​ to chat online one-on-one with a support specialist at any time.