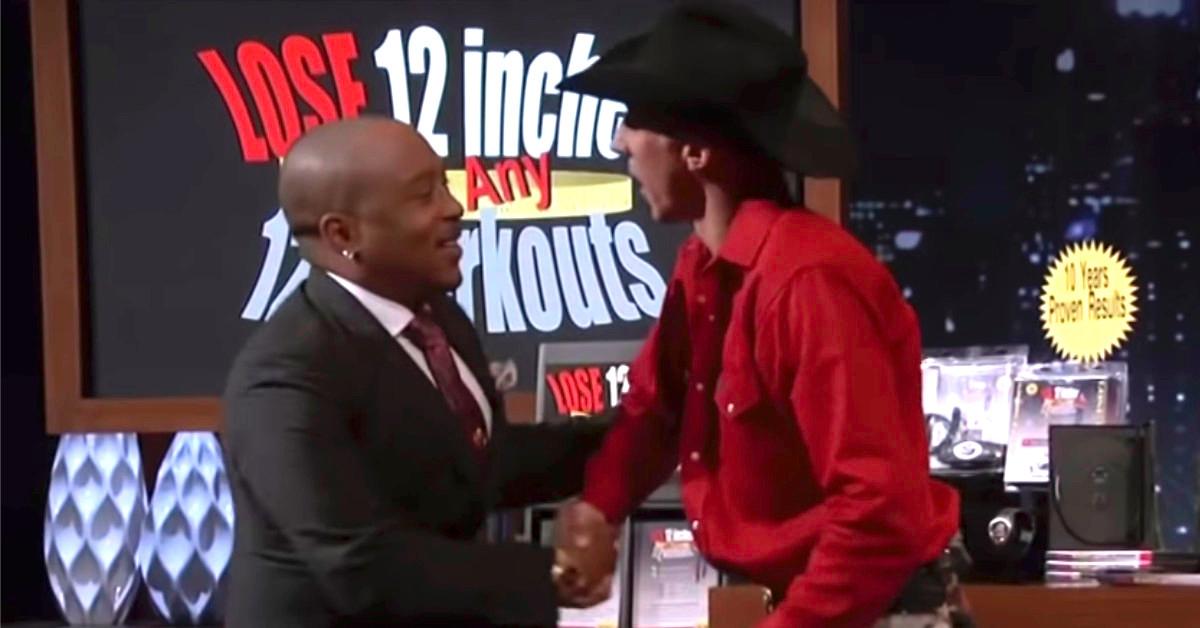 For Cowboy Ryan Ehmann, Teaming Up with Daymond John on 'Shark Tank' Was "Pretty Ironic"
If you watched Shark Tank back in Season 4, you may remember "Cowboy" Ryan Ehmann, a former rodeo rider who bared his "rodeo abs" to promote his Lose 12 Inches With Any 12 Workouts fitness regimen. Then he turned serious. "All I ask [of] every person that I've ever come across is, 'You just give me once chance,'" he told the sharks.
Article continues below advertisement
Swayed as they were by Ehmann's charisma, Lori Greiner and Robert Herjavec passed on his pitch, but Daymond John agreed to invest $120,000 for 25 percent of the venture. "It all comes back to…being a rodeo rider," Ehmann told the Daily Inter Lake in 2020, reflecting on his business career. "It's been a neat journey. It's weird where life takes you."
Ryan Ehmann came up with his workout plan after recovering from rodeo injuries
As Ehmann explained on the show, he developed chronic lower back pain after his years riding bucking broncos. More than 15 doctors said he'd never ride again or do any other physical activity, he told the sharks. "Rodeo was all I wanted to do," he told the Daily Inter Lake, recalling that he lived in a camper in a field in Texas amid that medical saga. "I was lost in life because my rodeo dream went out the window," he recalled.
Article continues below advertisement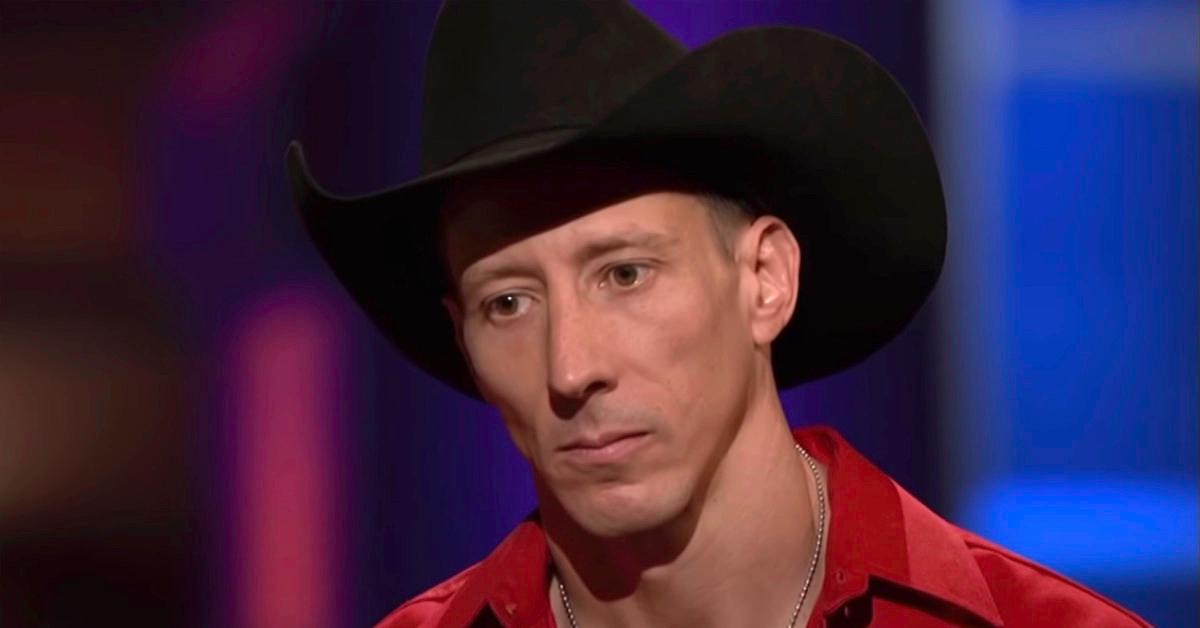 So, Ehmann started personal training, and within a few months, he wasn't experiencing back pain. He even made an "incredible" return to rodeo before another injury sidelined him. He then launched his own training studio in Texas, charming clients with his fun workouts and his high energy.
Article continues below advertisement
It was Ehmann's wife who inspired him to strut his stuff on Shark Tank, and he found an unlikely business partner in John, who had no experience in fitness training, as Ehmann recalled. "It was pretty ironic: A cowboy from Montana gets a partner from New York that's into clothing," Ehmann told the Daily Inter Lake.
He and Daymond John turned his cowboy persona into a brand
With John's help, Ehmann turned "Cowboy Ryan" into a brand encompassing a DVD set, a meal plan, and a gym franchise, and 100 members enrolled at a Cowboy Ryan's gym location in Colorado within its first 60 days.
Article continues below advertisement
During the COVID-19 crisis, Ehmann designed a "Healthy at Home" programming, turning household activities into fitness regimens. Shark Tank producers caught wind of the idea and featured "Healthy at Home" in a segment about Shark Tank business owners adjusting the the pandemic.
Article continues below advertisement
"Cowboy" Ryan Ehmann
Personal trainer, owner of Cowboy Ryan Fitness
Net worth: $1.3 million (reported)
"Cowboy" Ryan Ehmann is the personal trainer behind Cowboy Ryan Fitness and an entrepreneur who pitched his workout plan on Season 4 of Shark Tank.
Home town: Darby, Mont.
Residence: Kalispell, Mont.
These days, it seems Ehmann has had a few more setbacks. The locations of Cowboy Ryan's Gym in Fort Collins, Colo., and Loveland, Colo., have closed, and his fitness website is inactive. But Net Worth Post reports Ehmann is worth $1.3 million, so we wouldn't count this cowboy out!