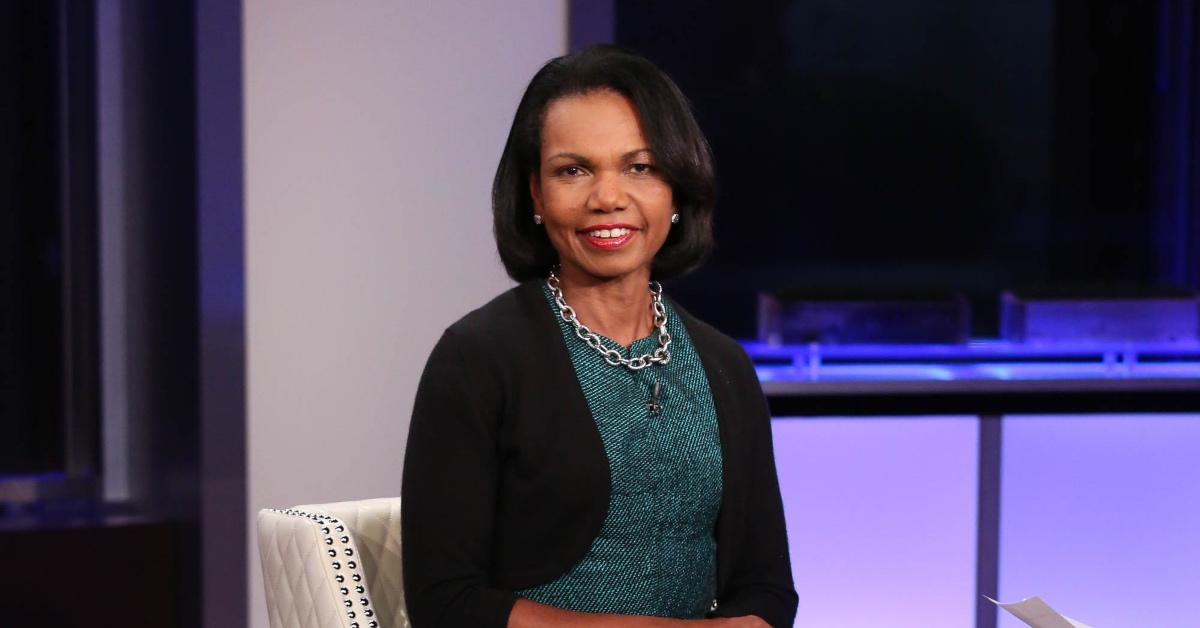 How Condoleezza Rice Made Her Estimated $12 Million Net Worth
By Jennifer Farrington

Oct. 18 2021, Published 3:11 p.m. ET
Condoleezza Rice is an American politician who is often recognized for her various accomplishments, including her role as Secretary of State (2005–2009) to former U.S. President George W. Bush. Rice has an estimated net worth of $12 million.
Article continues below advertisement
Condoleezza Rice is widely known for her role in politics but is also recognized as an educator. Between her working as a professor at Stanford Graduate School of Business and serving as a member of Dropbox's Board of Directors, Rice has certainly put herself in many successful positions, helping her grow her net worth to be what it is today.
Birthdate: November 14, 1954
Birthplace: Birmingham, Ala.
Education:
Bachelors' degree in international relations

Master's degree in economics

Doctorate in international studies
Political Affiliation: Republican Party
Marriage Status: Unmarried
Children: 0