Kathryn Dennis Raves About Reported Ex Chleb Ravenell in 'Southern Charm' Season 8
What's Chleb Ravenell's job? Learn more about the former college football player now starring in Season 8 of Bravo reality show 'Southern Charm.'
Former college football player Chleb Ravenell has a job on Bravo now, having joined Southern Charm as a cast member alongside longtime star Kathryn Dennis, whom he began dating in 2020. And though Dennis and Ravenell have reportedly broken up, they still seem smitten with each other in the reality show's eight season, which is airing on Thursday nights at 8 p.m. on Bravo.
Article continues below advertisement
Article continues below advertisement
"Chleb and I have been together for a little over a year now," Kathryn explained in the June 23 episode, according to The Daily Dish. "After six months, we moved in together, and we decorated the whole house together. It was super exciting." She also praised her then-beau, saying, "I love how good of a heart Chleb has, and he's got a really great outlook on life. I tend to overanalyze everything, and he just kind of simplifies everything for me." Read on for more details about Chleb.
Chleb Ravenell went from football player to Apple employee to Bravo star
According to his LinkedIn profile, Ravenell has been working as a product specialist for Apple since 2017, focusing on sales and technical support. He previously spent four years as a creative lead for Kenneth Beatrice Clothing and one year as a sales consultant for Honda.
Article continues below advertisement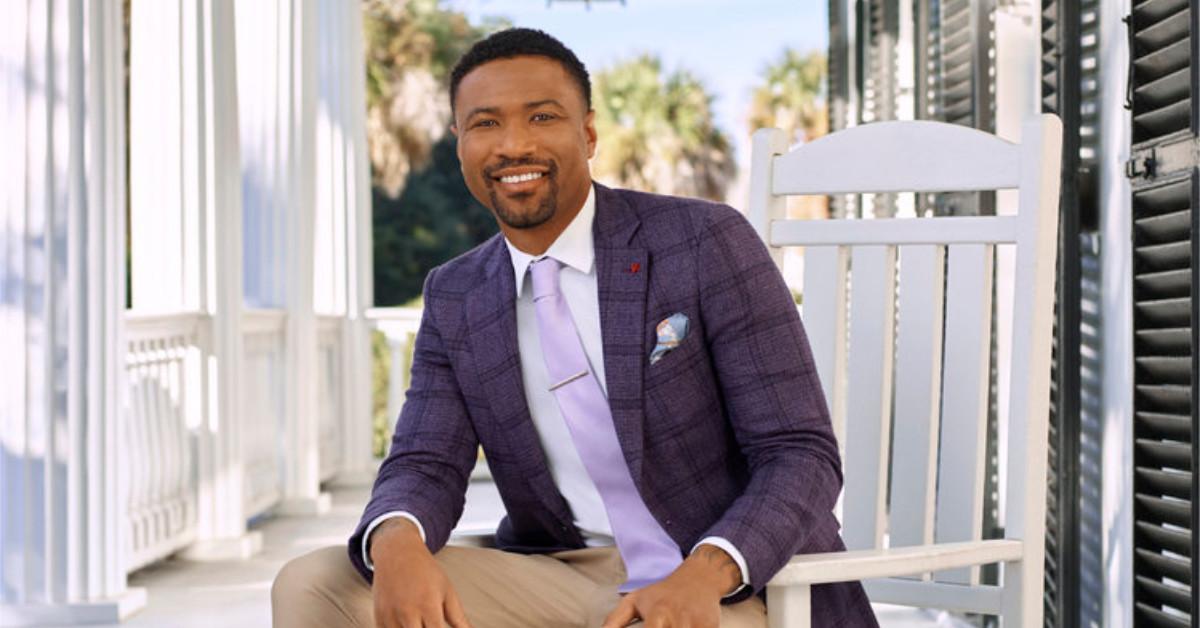 Ravenell earned an associate's degree in communication and media studies from Georgia Military College and a bachelor's degree in communication and media studies from Western Michigan University. During his time at Western Michigan, Ravenell played as a wide receiver on the Broncos football team and finished his 2011 season with a career-high of 89 receiving yards, according to his WMU profile. He returned to the gridiron in 2015, when he trained with the Calgary Stampeders.
Article continues below advertisement
Article continues below advertisement
He and Kathryn Dennis reportedly split last year
Ravenell came to Bravo fans' attention in July 2020, when he was spotted cozying up to Dennis in Instagram photos, as Us Weekly reported at the time. At the time, Dennis was four years out from her roller-coaster relationship with ex-partner Thomas Ravenel—no relation to Ravenell—with whom she shares two children.
Article continues below advertisement
Dennis discussed her relationship with Ravenell in a Season 7 episode, after she came under fire for sending a racist text to a Black radio host in 2020. "My boyfriend is Black," Dennis told costar Shep Rose on the show, per Page Six. "Chleb and I have known each other since … we started flirting and kind of hanging out probably before the quarantine. [It was] a few months ago, I don't know the exact date."
Article continues below advertisement
In Nov. 2021, however, Us Weekly reported that Dennis and Ravenell were done. "She broke up with him, and they are no longer living together," a source told the tabloid, adding that Dennis was looking for a serious commitment to her and her children. "There is no [ill will] between them."
Now, however, fans are replaying the relationship, since Ravenell is a full-time cast member of Southern Charm's eighth season. But Season 8 seems to have finished filming in Dec. 2021, so perhaps we'll see their breakup play out on screen.