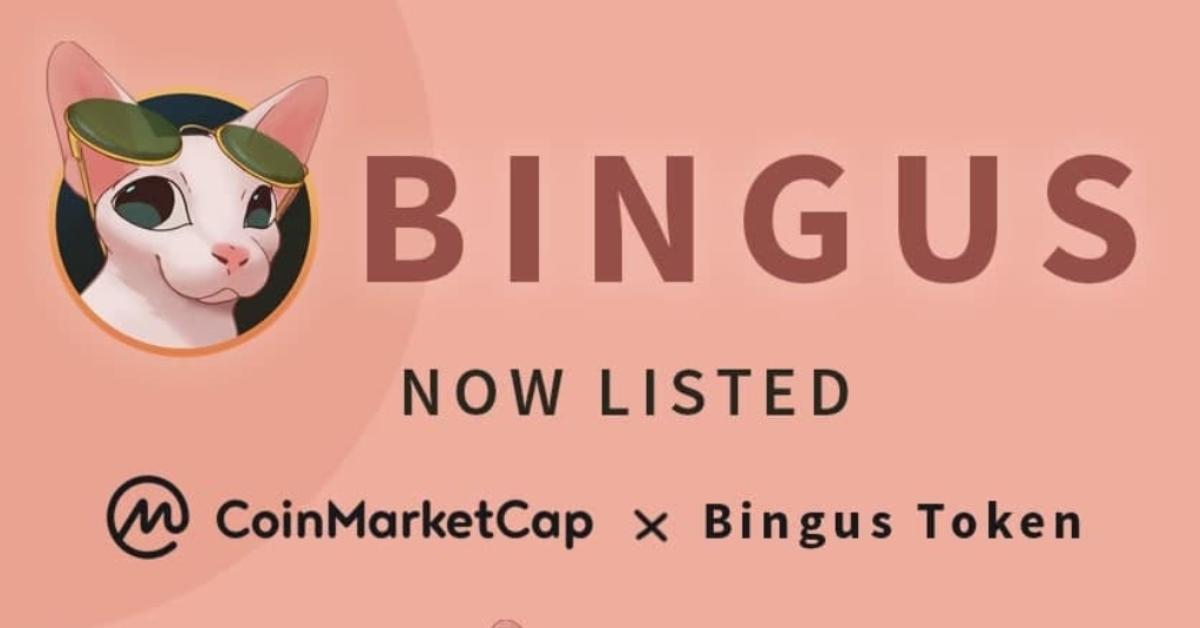 Which Cryptocurrencies Raise Money for Charity?
After tiger lady Carole Baskin announced her new big cat cryptocurrency, $CAT, on Twitter, critics tweeted that there are better chartiy crypto token options for investors.
Article continues below advertisement
Most of the tweets pointed to Bingus, which is a cryptocurrency focused on animal welfare. The founders of the Bingus token use 1 percent of all transactions for donations to animal rescues and shelters.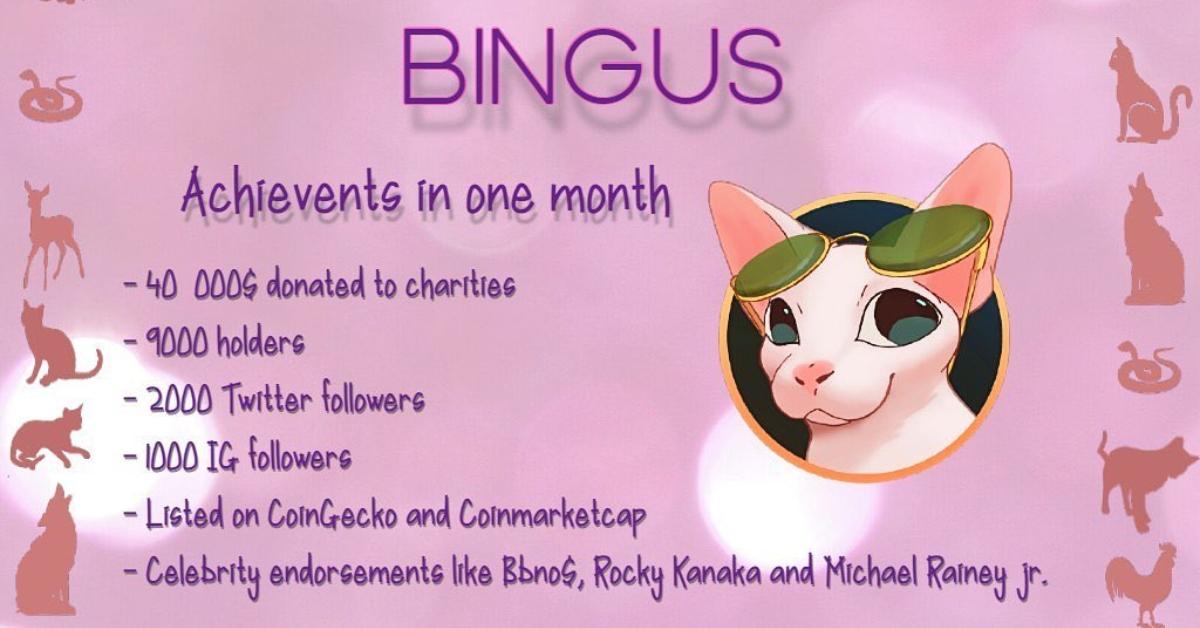 Article continues below advertisement
What is Bingus?
According to the Bingus website, the crypto was initially started as a small hobby project by "Bingus Dev." As a lover of animals, the unnamed developer wanted to make a small meme coin that could do some good.
"We believe it's time we harness that power to help the voiceless animals across the world who cannot take care of themselves," the website reads.
Article continues below advertisement
Besides the animal shelter donations, the website says that 1 percent of transactions are burned forever (to increase the value constantly), and 1 percent is automatically redistributed to all holders.
The 2.0 version of the Bingus was released this past April after the 1.0 version had to be pulled due to an "error in the contract code."
Article continues below advertisement
The Bingus website indicates that there are about 9,954 holders of its meme coin.
In an April 12 article on Medium, developers of the digital coin say that they have donated about $6,850 to four different shelters around the world.
Article continues below advertisement
"I am very proud of the money we have donated so far, we are actually saving lives," writes an unnamed co-founder. "I want to unseat Poodl, Hoge, and finally Doge."
Article continues below advertisement
Right now, the donations are going to animal charities, but developers say that they plan to explore more partnerships with animal welfare organizations as they grow.
How many charity crypto coins exist?
According to CryptoSlate, there are 11 charity cryptocurrencies in circulation. However, that number could be even higher because the list doesn't include Bingus or other charity coins like AidCoin.
Article continues below advertisement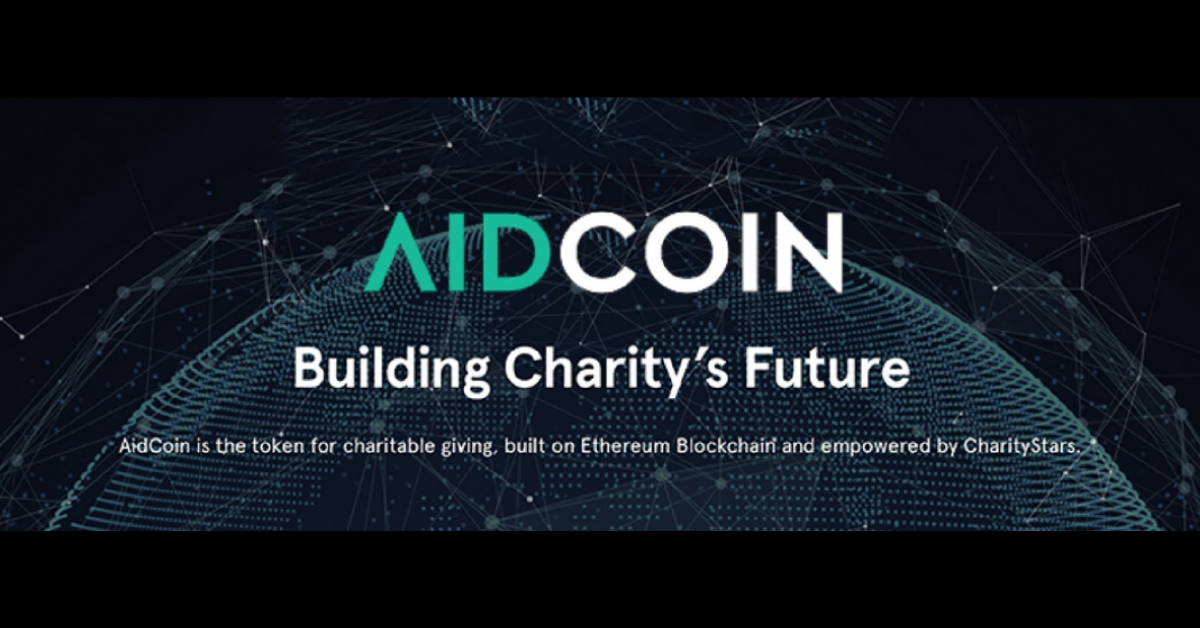 AidCoin
AidCoin is a charity crypto coin developed in 2013 by CharityStars, a VC-backed charity fundraising company. The company aims to have AidCoin become the preferred method to donate transparently through the Ethereum blockchain, according to the website.
Article continues below advertisement
"CharityStars has developed an ecosystem of charities, donors, celebrity donors and gala events which will be key to facilitate the immediate use of this token," the AidCoin website says.
Pinkcoin
Pinkcoin is a cryptocurrency created in 2014 by former poker player Danny Johnson. Johnson's goal with the crypto was to revolutionize charitable giving by bringing it into a blockchain. It's back by $5 million colored diamonds and most of them are pink.
Article continues below advertisement
smARTOFGIVING (AOG)
smARTOFGIVING (AOG) calls itself a "coin with a purpose." According to its website, AOG helps underprivileged children while providing mobile gaming entertainment and transparency to the contributors.
"For the first time ever, there is a cryptocurrency that generates value for the UnderPrivileged just by being in circulation without shelling a penny out of pocket!" the website states.
Article continues below advertisement
BiblePay
BiblePay is a Christian crypto that sends 10 percent of its mined coins to charities each month. The charities it donates to relate to Christian values. Currently, the focus has been on sponsoring orphans, the website says.
"With our in-wallet prayers, weekly prayer calls, street healing campaigns, built-in bible, and BiblePay University, we are the Go-To wallet for Christians globally," the website states.